Disgraced former South Carolina lawyer and convicted killer Alex Murdaugh was sentenced to life in prison on Friday for the murders of his wife and son.
Circuit Court Judge Clifton Newman announced the sentence — two life terms to be served consecutively, the maximum penalty — in Colleton County Courthouse in in Walterboro on March 3.
Jurors deliberated for about three hours on March 2 before announcing they had convicted Murdaugh in the murders of his wife, Maggie, 52, and his youngest son, Paul, 22, in June 2021.
Before to his sentencing, Murdaugh addressed the court: "I'm innocent. I would never hurt my wife, Maggie, and I would never hurt my son Paul Paul."
Newman said to Murdaugh that the person who killed Maggie and Paul might not have been him, but "it might have been the monster you became" due to Murdaugh's crippling opioid addiction.
Newman also asked Murdaugh about what he meant when he said "what a tangled web we weave" on the witness stand during his testimony.
"I meant that I lied, and continued to lie," Murdaugh, 54, said.
Newman then asked, "The question is, when will it end? When will it end?"
Newman added it was "heartbreaking" to watch Murdaugh go from mourning the loss of his wife and son, to becoming the suspect in their slayings.
"As a member of the legal community and well-known member of the legal community, you've practiced law before me and we've seen each other in various occasions throughout the years," Newman said.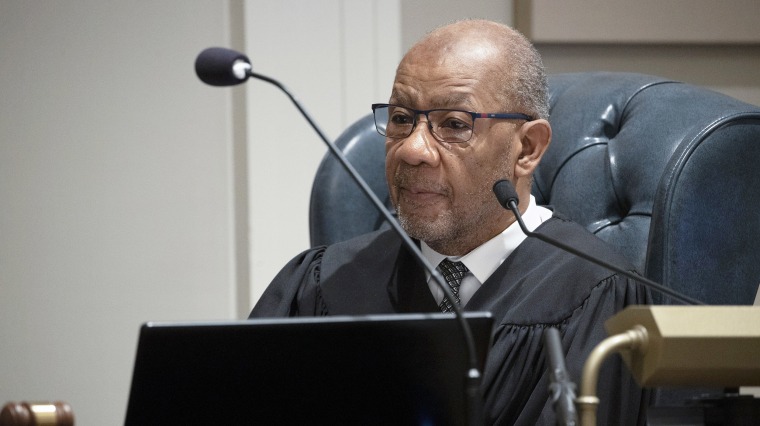 "It was especially heartbreaking for me to see you go in the media from being a grieving father who lost the wife and son to being the person indicted and convicted of killing them," he said.
Friday's hearing likely won't be Murdaugh's last time in court, as he is facing 99 other financial crimes charges stemming from his alleged schemes of stealing millions of dollars from his clients at his former law firm.
Murdaugh has not entered a plea in the financial crimes cases, but he admitted to stealing money from his clients when he took the stand in his own defense on Feb. 23.
In a chilling exchange before Newman announced the punishment, he told Murdaugh he will have to deal with the deaths of his wife and son in his "own soul."
"I'm know you have to see Paul and Maggie during the night time when you're attempting to go to sleep," Newman said. "I'm sure they come and visit you."
Murdaugh responded: "All day and every night."
"They will continue to do so," Newman replied, "and reflect on the last time they looked you in the eyes."