The Red Nose Day spirit of giving is spreading across the country — all the way to Dubuque, Iowa.
That's where 7-year-old Alex Plagman lives, whose birthday was just a few weeks ago on April 25th. On the 23rd, she and her mother, Shawna Lipper, noticed the red noses being sold at Walgreens.
Related: Why Matt Lauer is biking from Boston to New York for Red Nose Day
"I pointed them out to her, and we began talking about children who don't have a nice place to live or food on the table," Shawna told TODAY. "We decided it might be nice to get a few of the noses for our family and close friends."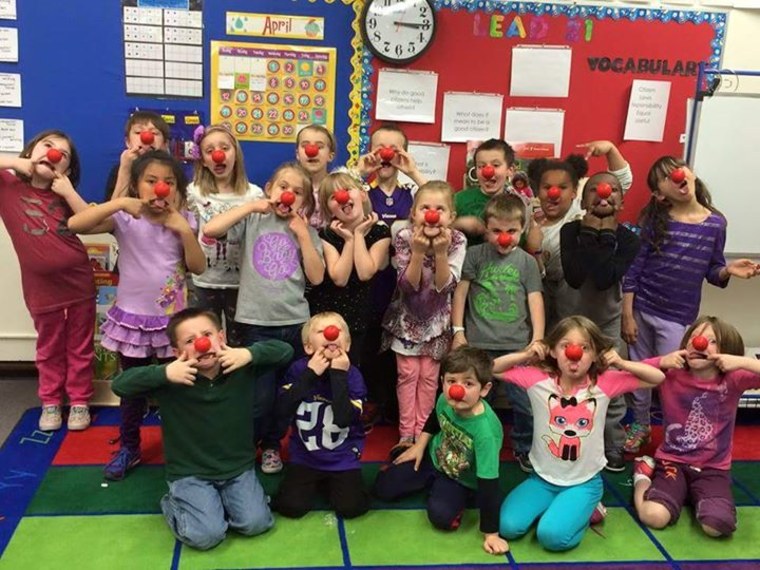 As the day went on, Shawna and Alex began chatting about what they should bring to Alex's 1st grade class at Hoover School to celebrate her big day.
DONATE NOW: Support Matt's ride to help lift children around the world out of poverty
"She suddenly asked me if it might be okay just to get the red noses for all of her classmates," remembered Shawna. "I thought that would be a great idea and probably a lot of fun for her classmates, too."
Shawna and Alex went back to Walgreens, where they bought a whole box of noses. They also took a few pamphlets explaining the premise of Red Nose Day.
On her birthday, Shawna handed Alex's teacher the noses and pamphlets, and was delighted to see that the class would spend a portion of the day discussing what the noses represented, what it means to be a good Samaritan, and how the kids could help out with issues surrounding childhood poverty.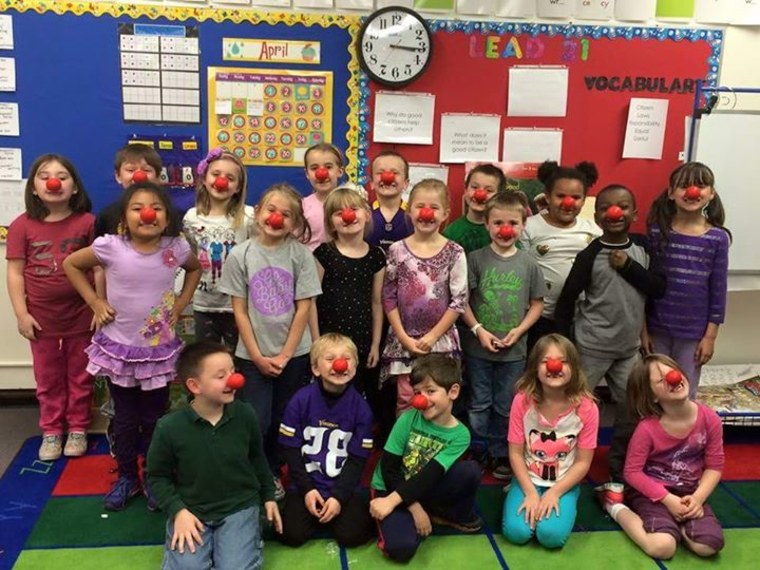 "At the end of the day, all the kids came out of the class wearing the noses," Shawna said. "What an amazing thing to see. They were just so excited to help other kids and have food on the table, too."
Alex took the rest of the birthday money that had been set aside for a small party and used it to buy more noses, which she distributed to strangers and anyone who came by the thrift shop her mother owns.
"Pretty much anyone who bought something there within the next few weeks got a nose with their purchase," Shawna laughed.
And the best part? Alex's classmates will play a part in paying it all forward.
"All the kids from other classes were coming up to them, saying, 'Oh, where did you get those? What's that all about? How can I get one?'" said Shawna with a smile. "I have a feeling our local Walgreens sold out the remainder of the noses pretty quickly that day."
Find more about Red Nose Day and how you can get involved here.