Once again, TODAY's own Al Roker is hitting bookshelves near you — and his latest subject is near and dear to his heart. (No, it's not beer-can chicken or strawberry shortcake, though you can find delicious recipes in one of his many cookbooks.)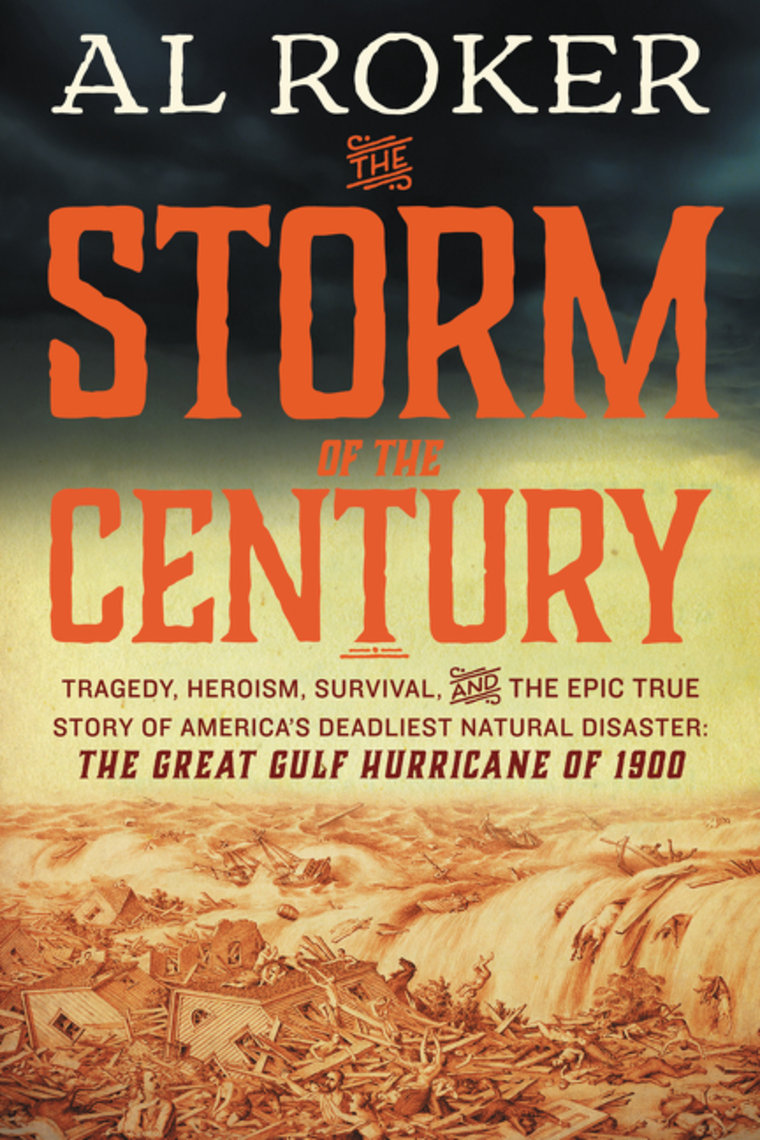 His newest book, "The Storm of the Century: Tragedy, Heroism, Survival, and the Epic True Story of America's Deadliest Natural Disaster: The Great Gulf Hurricane of 1900," has a story nearly as staggering as its title. In it, our legendary weatherman discusses the impact of the Great Gulf Hurricane of 1900, which, with its 200-mph winds and 15-foot waves that crushed entire buildings, has become known as the deadliest natural disaster in the history of our country.
Roker lends his own knowledge of weather forecasting as well as his humanity to this story of the power of nature and the confidence and optimism of a young nation.
Look for "The Storm of the Century" in bookstores on August 11, 2015.