As part of TODAY's Shine a Light series, a campaign to support worthy causes throughout the year, Al Roker has chosen to shine a light on our military troops and their sacrifice on behalf of the country. He is teaming up with Jay Leno, Kevin Eubanks, Craig Robinson, Iliza Shlesinger and the United Service Organizations (USO) to put on a comedy show for the military in the Middle East in October. 
To join Al in his mission to support the troops, visit his fundraising page at Crowdrise.com/AlRoker, where proceeds will go to support the USO and its programs for our troops and their families. 
Freedom comes at a cost. The people who help pay that cost are the servicemen and women of our armed forces and their families. Here at home and all across the globe, they protect us. They serve us. They keep our freedom secure.
We can never repay them for what they do. However, the USO brings a little bit of home to our troops wherever they are.
Whether it's a comfortable place to be as they transit between assignments, or help figuring out a problem with family back home, the USO has provided a safe haven — physically and emotionally — for our troops for more than 70 years. 
One of the most visible parts of the USO are the USO entertainment tours. The legendary comedian Bob Hope was the face of the USO tour for many years. I remember watching NBC with my parents and family as Bob Hope and countless stars entertained our troops in far flung places that we would hear about on the news.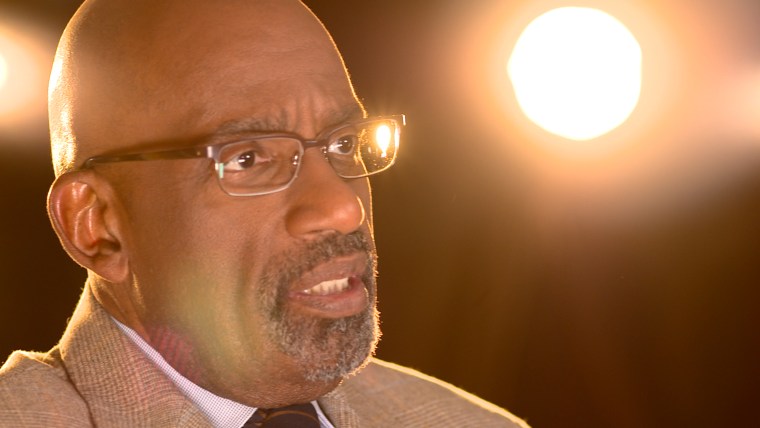 The smiles and laughs and appreciation on the faces of those servicemen and women brought a smile and warmth to our homes and our hearts. 
My goal is to take part in that tradition by bringing some laughs and smiles to our troops stationed abroad with some amazing entertainers like Jay Leno, Kevin Eubanks, Craig Robinson and Iliza Shlesinger.  
We are taking part in the TODAY USO Comedy Tour. And while doing so, hopefully you can help us raise funds to support the work that the USO does. 

By supporting the USO, we support our troops. And by supporting our troops, we support the mission to keep this nation and its ideals free.