It's one of the weirdest courtroom images ever captured: legendary record producer Phil Spector looking like a member of the Hair Bear Bunch, sporting an enormous frizzy Afro wig while on trial for murder.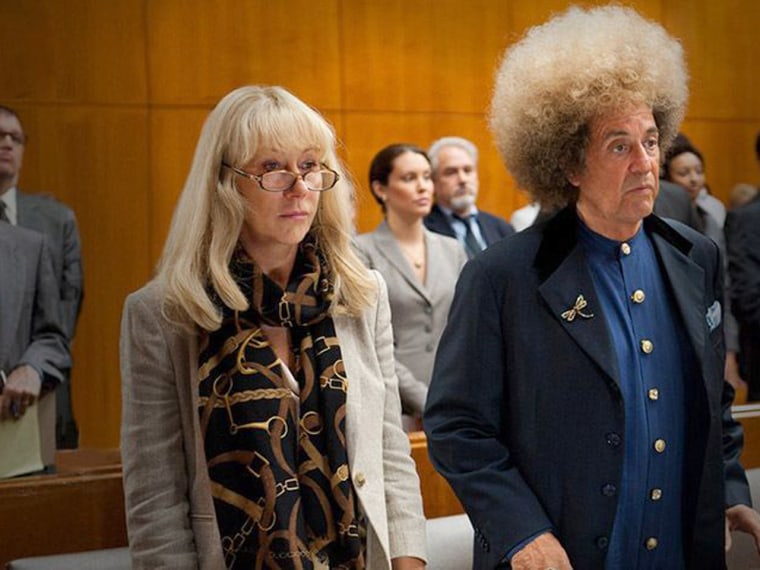 Now Oscar-winning actor Al Pacino is the one wigging out, as he dons a similar hairpiece for a scene in the upcoming HBO movie, "Phil Spector." Next to Pacino, and almost unrecognizable herself thanks to dowdy clothes and hair, is Helen Mirren as Spector's attorney, Linda Kenney Baden. Famed playwright David Mamet wrote and directed the film.
The movie became controversial in 2011 due to rumors that it is sympathetic to Spector, who was convicted of Lana Clarkson's 2003 murder in 2009. Mirren defended the film when a group of Clarkson's friends protested, saying, "Lana was obviously a really, really lovely woman and, quite rightly, her friends are worried that she will be dissed and she is certainly not dissed in our story at all."
"Phil Spector" airs March 24 at 9 p.m. on HBO.
Related content: