Former Vice President Al Gore said Monday that President Trump has deliberately weakened the nation's standing in the world.
"We've never had a president who's deliberately made decisions, the effect of which is to tear down America's standing in the world, starting with his withdrawal from the Paris agreement," Gore said on TODAY. "The climate crisis is by far the most serious challenge we face, but he's also undermined our alliances, such as NATO and hurt our standing in the world in many ways."
Trump earlier this year withdrew the United States from the Paris international agreement on reducing greenhouse gas emissions. The move prompted widespread censure nationally and across the European Union.
Gore said when he spoke with Trump about climate change shortly after he won the November general election, "I had hoped he would come to his senses on the Paris agreement, but I was wrong." He said he hasn't spoken with Trump since that time.
The former vice president, who won a Nobel Peace Prize for his climate change work and an Oscar for his documentary on the issue, "An Inconvenient Truth," is now promoting "An Inconvenient Sequel: Truth to Power." But he expressed concerns over the way Trump has handled his presidency beyond climate change.
"Our country's going through a challenging time, for sure," he said.
Referring to the ongoing crisis the president's administration has been battling because of its potential role in Russia's interference with the 2016 presidential election, Gore said "the months ahead will be a test for the American people. We've got to get through this."
Gore expressed complete confidence in Bob Mueller, the former FBI chief who now serves as the special counsel investigating Russian interference.
"It's great that our country has a man like him that everybody can rely on," Gore said. "Whatever they find out, I think people will have confidence in them."
Gore is only one of two living presidential candidates who won the popular vote but lost the presidential election because he lost the electoral college. The other person to do so in recent history was Trump's Democratic rival, Hillary Clinton.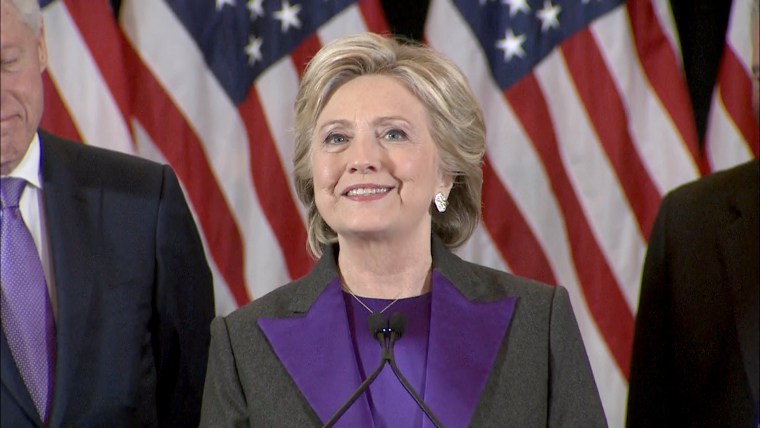 Gore said he spoke with Clinton following the election.
"I suspect she'll be fine, but our country, as I've said earlier, is going to face some challenging months ahead," he said.
Gore lost the White House race in 2000 to George W. Bush.