Al Roker served up barbeque chicken to foodies at the 10th annual South Beach Wine and Food festival in Miami Friday night as part of the Bubble Q event starring champagne and meat.
Hosted by Bobby Flay, Bubble Q celebrated its final year.
"It's a great event and terrific to be a little part of making history," Al told TODAYshow.com. "I took a lot of pictures and served a lot of chicken!"
The dish he made was based on a recipe from his book, "Al Roker's Big Bad Book of Barbecue."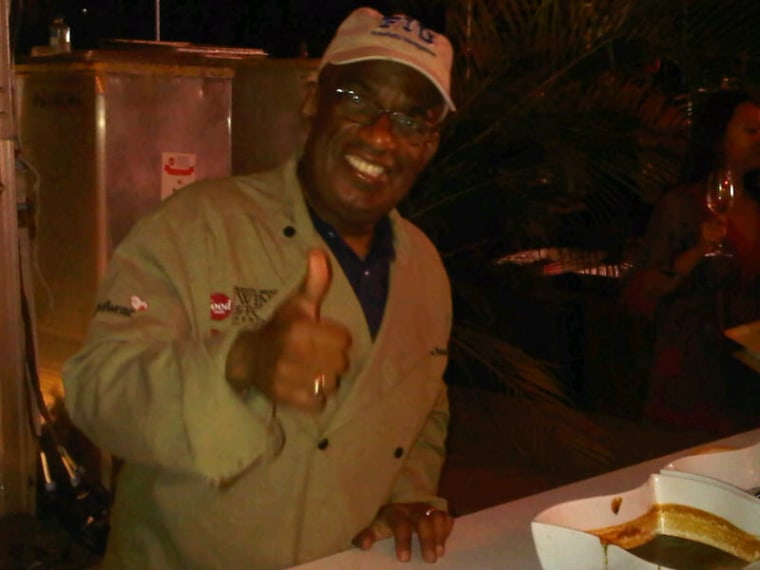 Al was so busy he didn't get a chance to sample the feast prepared by the many celeb chefs cooking for the event, but did say he had fun hobnobbing with so many of the chefs whom he respects, including Bobby Flay, Elizabeth Carmel of Hill Country Restaurant and Ed Brown of Ed's Chowder House.
Al finished off his trip with a "great" breakfast at Michael's Genuine Food & Drink.
And even with only a short time in Miami and all the unbelievable eats around him, the marathon veteran made sure to squeeze in a run. Talk about discipline -- we bow down, sir!
See some stars sharing their South Beach dishes and get the recipes.