It's your big day. You want to look calm, happy, gorgeous and unforgettable.
Finding the wedding dress of your dreams is one thing, but finding a dress you love AND a dress that fits, flatters and makes you look like a star is not a job for the faint of heart.
Read on for our Trend Tips and a glimpse of some of the best bridal dresses of the season.
Whether your style is traditional and sweet or modern and (dare we say?) slightly sexy, it's all right here in the latest edition of our weekly fashion and beauty update.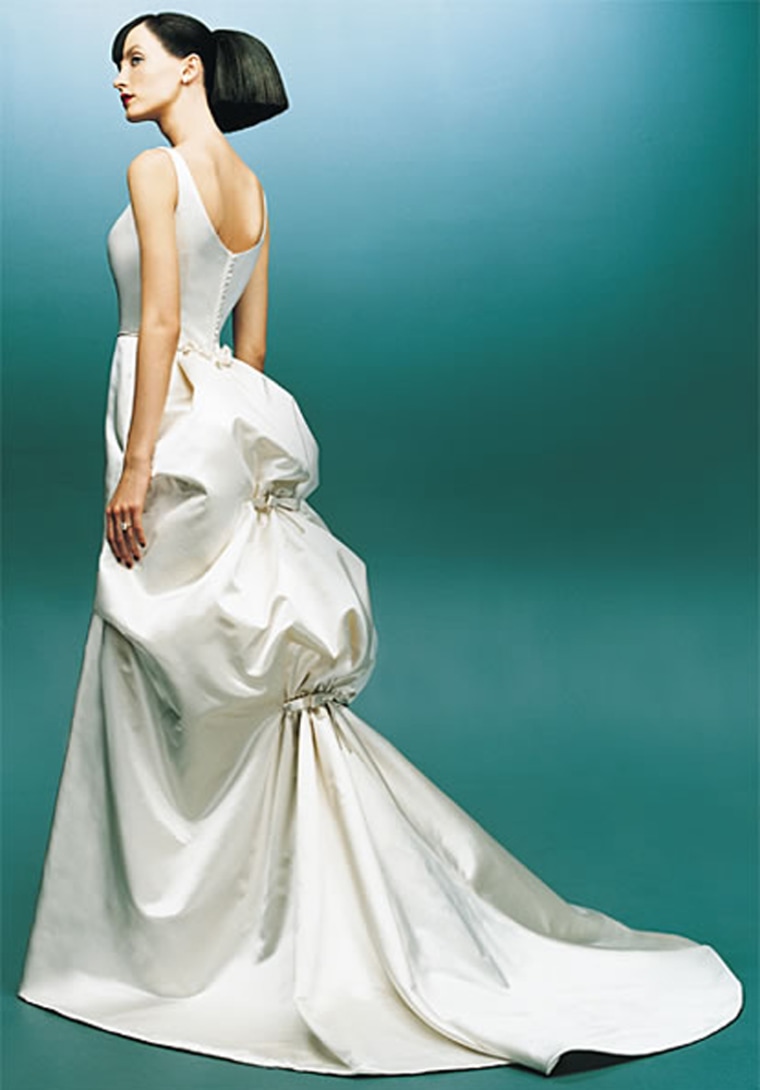 Trend Tip:Think you should steer away from bows because you want to look chic, rather than sweet or romantic? Don't jump to a conclusion — an oversized, floppy bow in silk satin will add a touch of glamour to a very streamlined dress, so try one on before you make a final decision.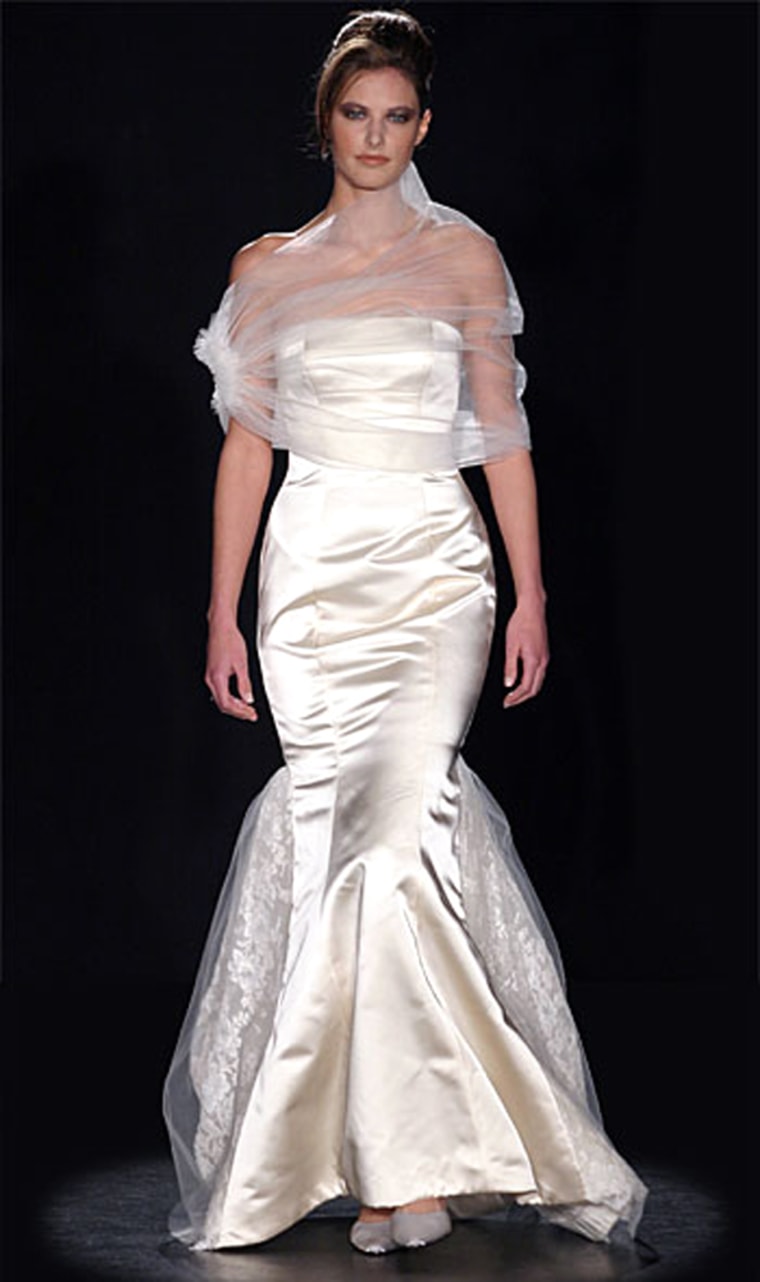 Trend Tip: When choosing a sheer capelet, wrap or shawl, whether it's part of the dress or a separate piece, go for the most expensive fabric you can afford. You will definitely be able to see (and feel) the difference!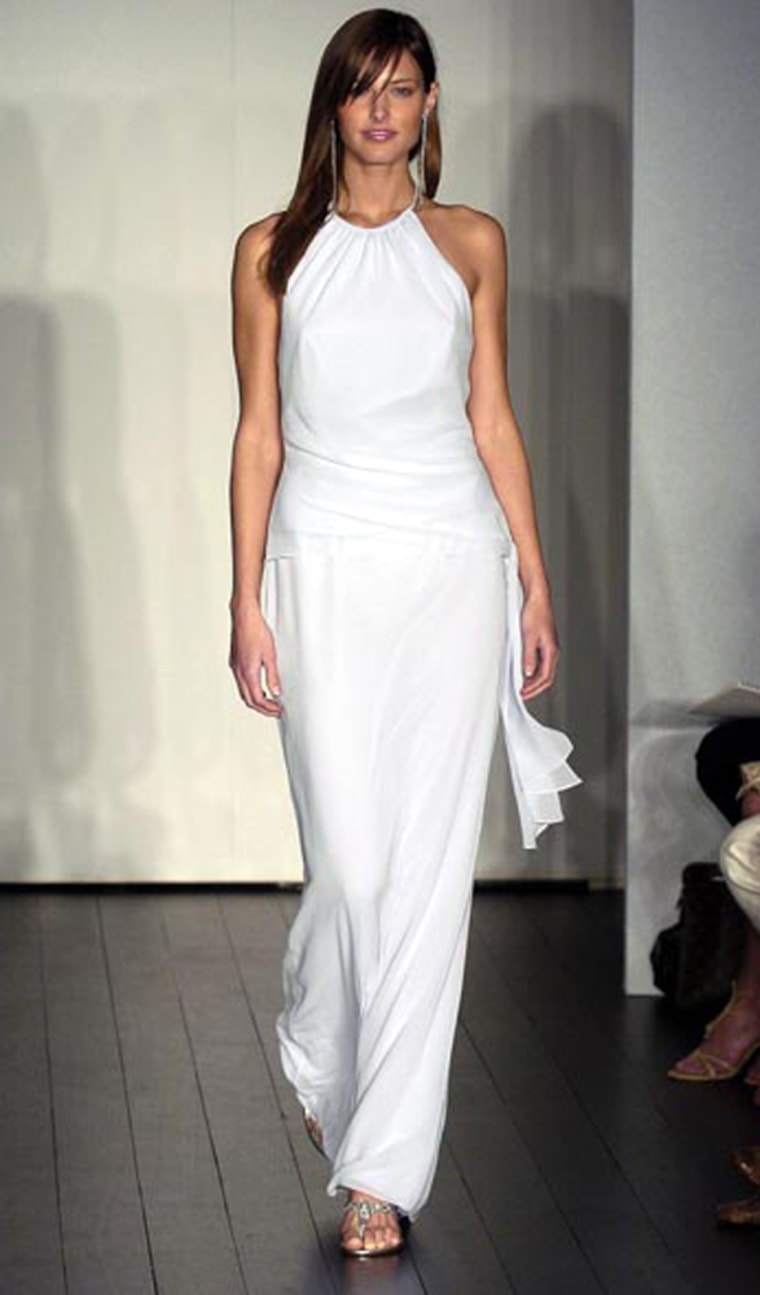 Trend Tip: When wearing something so slinky and spare, your undergarments must be absolutely perfect. You want to avoid lines, of course, but also make sure that you are covered up underneath — no see-through opportunities when glimpsed under bright lights or (heaven forbid) captured on film!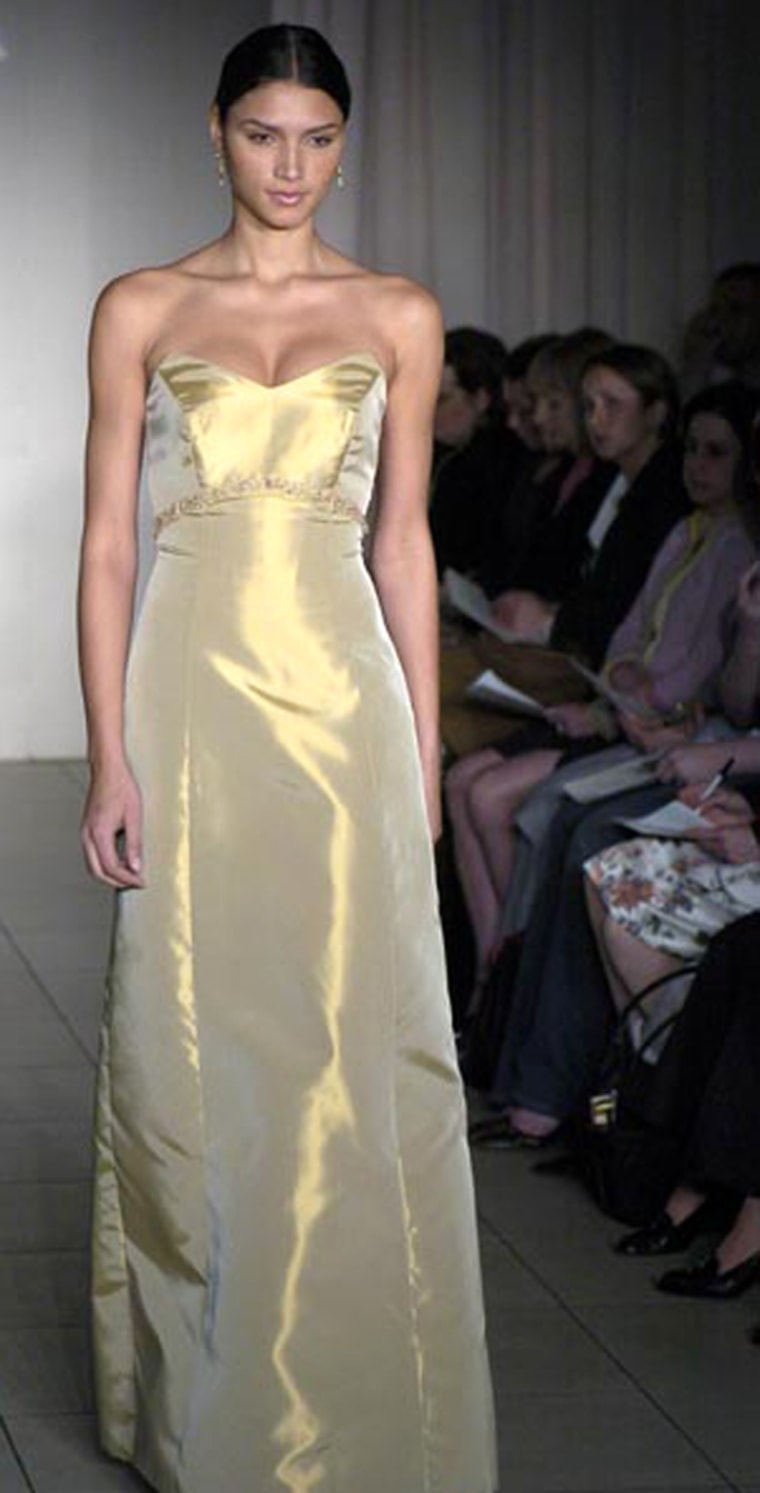 Trend Tip: Make sure you can live with your color choice for decades to come. You don't want to look back at your wedding photos or video and ask yourself, "What was I thinking?" The same applies to your choices in bridesmaid dresses and colors.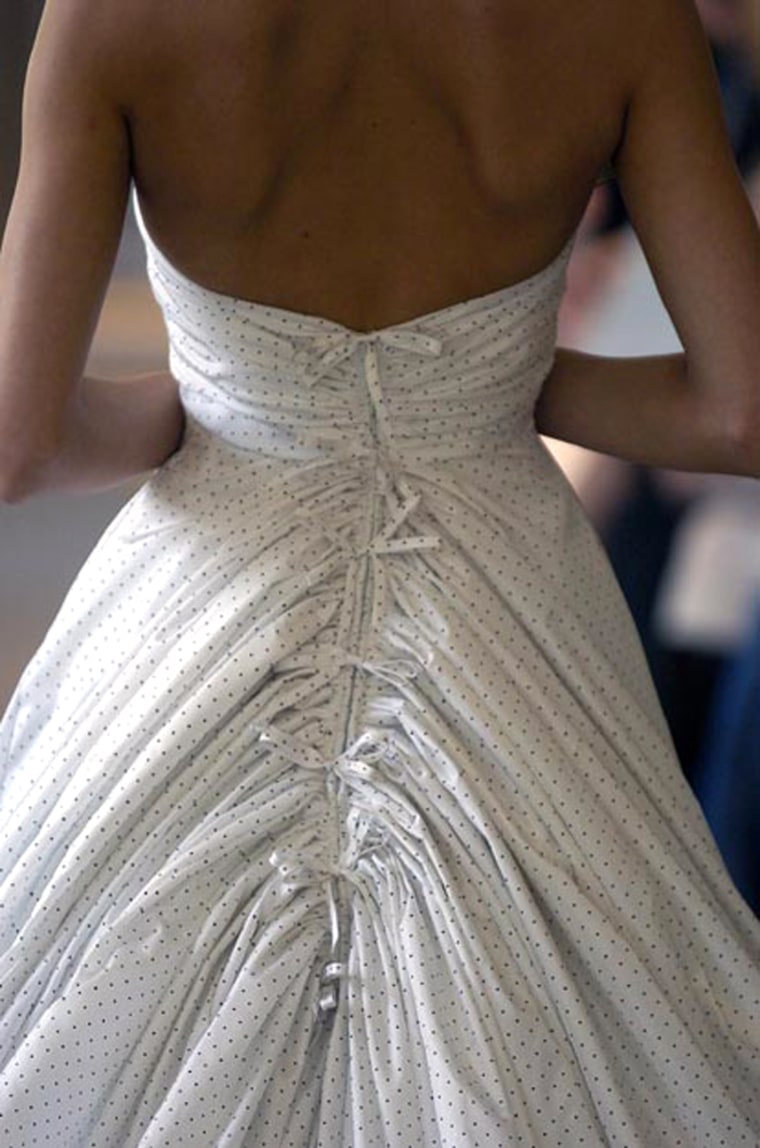 Trend Tip: When your back is on display, make sure your skin is in tip-top condition! If you have any issues, you best bet is to visit a dermatologist well ahead of time to clear up any problems, and to invest in a skin-care program that you'll use every day for several months ahead of your wedding date. If you're going to bare all, then create the most gorgeous skin possible.
Judy Gordon is a New York-based style consultant and the "Today" show's style editor. She has been covering the fashion and beauty beat for the past decade. To learn more, you can visit her Web site, , which highlights style trends in America.
firstVIEW is the primary supplier of photos to Fashion Friday. Go to for the latest pictures from top fashion shows around the world, including New York, Los Angeles, London, Paris, Milan, Brazil, New Zealand, South Korea and more.