For most Facebook users, viral photos are just a regular part of their daily news feed. But for Todd Arredondo of San Antonio, Texas, one of those images recently stood out — for a heartbreaking reason.
After stumbling upon a now-deleted photo showing a family on the west side of town using a tarp in a truck bed as a makeshift pool last month, Arredondo, 31, says the overwhelmingly insensitive responses to the picture prompted him to take action.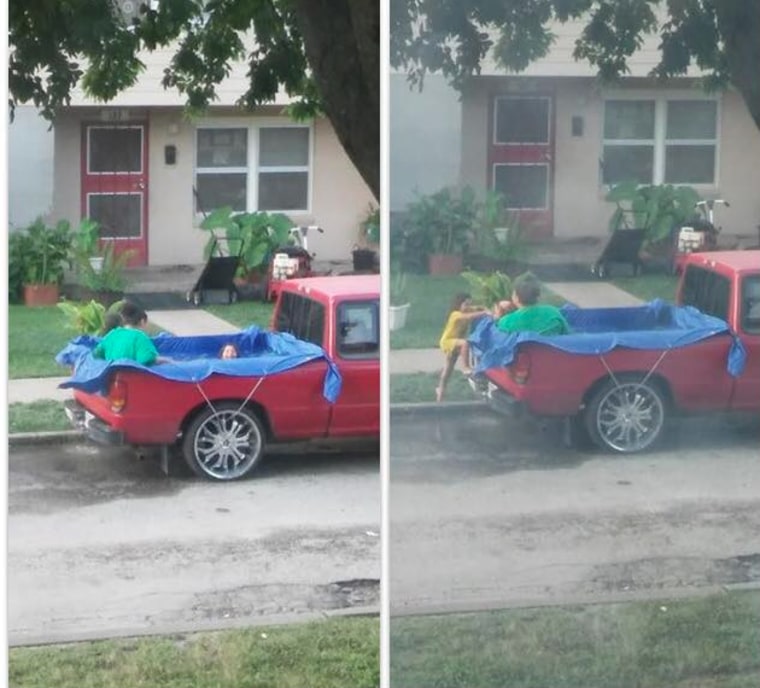 The post included "demoralizing" comments — sprinkled with labels like "lazy family," and "raising kids to love being poor" — according to Arredondo.
"It literally brought tears to my eyes," he told TODAY. "I thought to myself, 'I have to do something, I have to stop this.'"
RELATED: 'This was meant to be': Woman serves as surrogate for best friend from high school
The following day, he was able to locate the pictured family with a little help from Facebook, purchase an inflatable pool with his own money, and hand-deliver it to the kids himself.
But he says the "burden on his heart" told him to do more. So, he asked friends on Facebook if they knew of any more families who might appreciate a free pool for the summer, and the rest is history.
RELATED: Firefighters surprise woman with 100th birthday celebration
Now, his project, Pools for Kids, is serving up some serious fun in the sun for families across San Antonio.
The mission has already amassed more than 2,000 likes on Facebook and raised over $10,000 on GoFundMe. So far, Arredondo has purchased inflatable pools and equipment for 61 families across the city — and plans to use his vacation to do so throughout the rest of the summer season.
"Right now, our goal is to reach 250 families. Our original goal was only five families, but Pools for Kids has come so far, so quickly. I have to keep going," he said.
RELATED: Little girl pens sweet note to those affected by West Virginia floods
Arredondo, who calls himself the "black-bearded Santa Claus," says that he finds families in need of a summer treat from the campaign's Facebook page, where users can comment to either tell him of their own situation, or refer him to someone they know.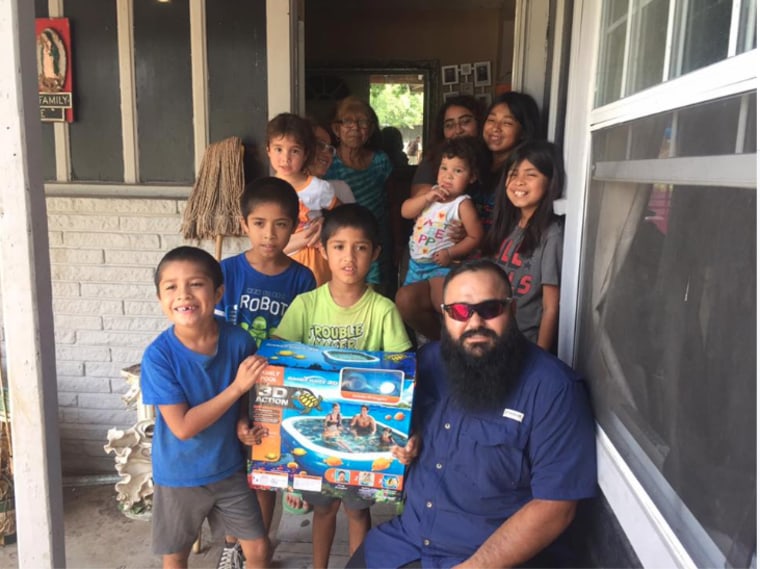 "First and foremost, it's about the kids' needs," he said. "I want to make sure the kids are put first, regardless of their family's situation."
He added: "When you see the laughing, the enjoyment — and it's something so simple, too, it's a pool. It's rewarding. It's worth every bit of effort."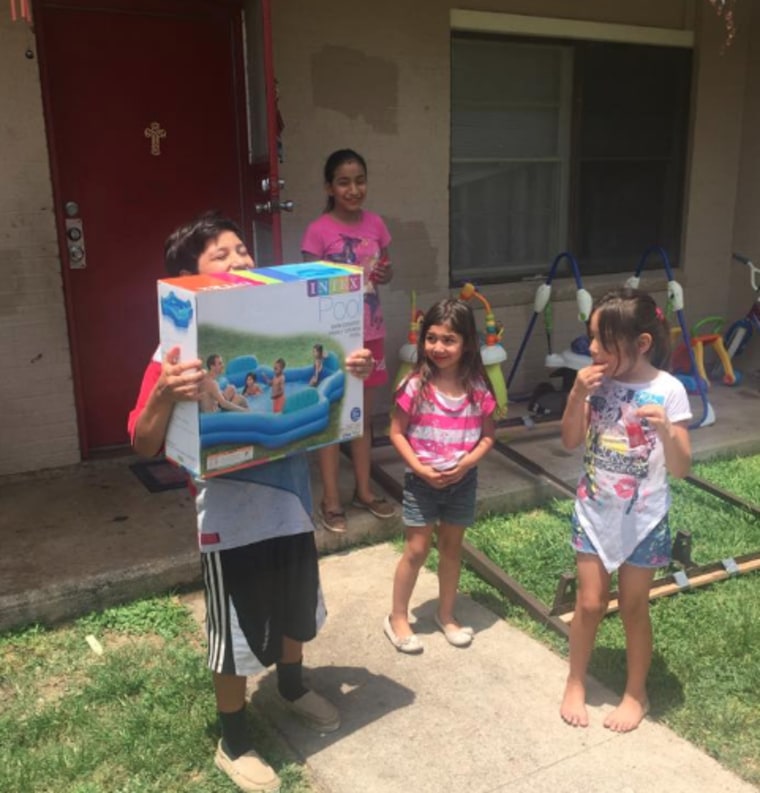 That effort, Arredondo says, is set to continue indefinitely.
"This is my vacation now. Every summer, every year, for the rest of my life."
As for the outreach of Pools for Kids, Arredondo has plans of expansion in the works. Currently, he is in the process of turning his vision into a nonprofit organization, gathering a nationwide delivery team, and working out the financial logistics of the project.
RELATED: Schoolkids help homeless children in shelter feel super with hand-crafted capes
Meanwhile, people from across the country, and even around the globe, have reached out to offer their services, from places like California, Mexico, Canada and Australia.
"That support has been amazing. But it's not just about pools," Arredondo said. "This mission is to show kids the meaning of generosity, because the smallest acts of kindness can make the biggest changes."
"It's about teaching them kindness, not greed," he said. "Love, not hate."