A Vanderbilt University student who lost her mother to suicide last year almost lost her chance to continue college as well.
Cassie Wessely, 19, received financial aid based on her mother's income, and her father lost his job several months ago. Though she worked during the summer, saved, received a scholarship and student loan, she still came up about $24,000 short on paying for school in the coming year.
Five days ago, the teen launched a GoFundMe campaign to try to make up the difference — and it generated nearly $40,000. Most of those donations came in small amounts, from $5 to $50 apiece, with more than 800 people contributing.
"There are really no words to say how thankful I am," Wessely told TODAY. "It was not something I was expecting. I feel so blessed. When I saw $5 donations, I knew that was from people who didn't have the money to give, but they gave anyway."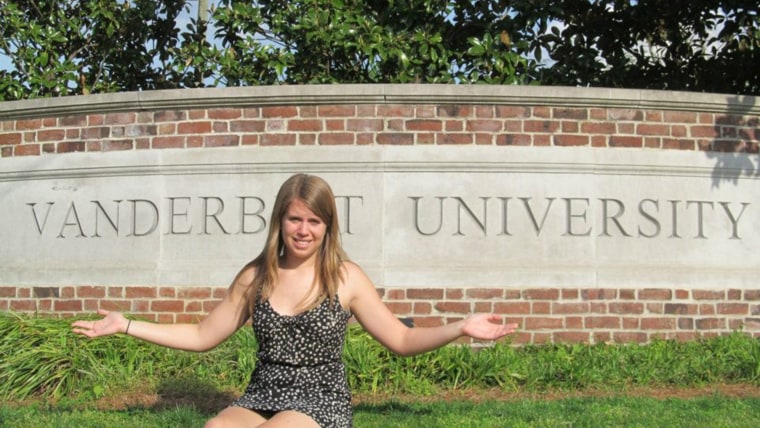 Many of the donors were people whose names Wessely didn't even recognize, she said. Some of them were Vanderbilt alumni. Others noted in comments that their lives had been affected by suicide.
Wessely's mother had residential custody of her when she graduated from high school and was accepted into the prestigious university in Nashville, Tennessee. Her mom, Karen Peregrin Wessely, was unemployed, and the teen's financial aid package was determined based on her mother's income, she explained on the GoFundMe site.
Just three weeks before Wessely was to begin her freshman year, her mother took her own life. Wessely told TODAY her mother had been fragile in recent years; Wessely's 24-year-old brother died of an overdose five years ago.
"It was a difficult year, but I did my best to persevere," Wessely wrote on the fundraising site.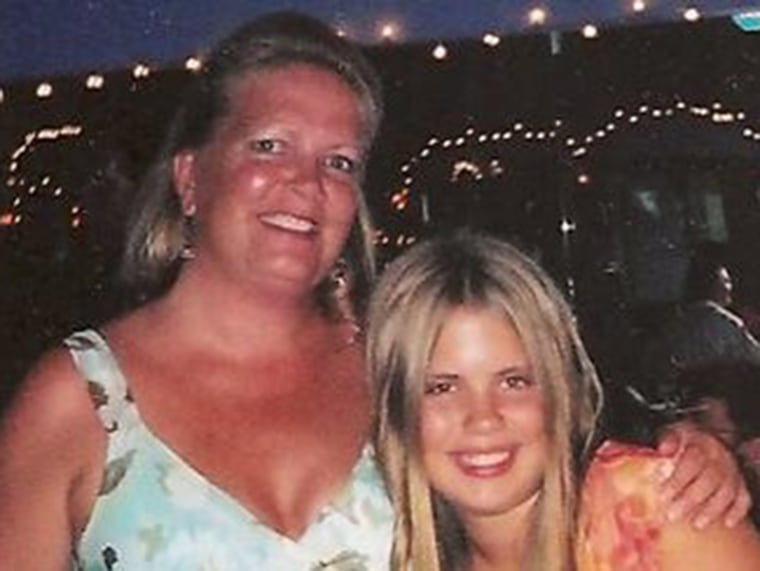 This summer, following her freshman year, she lived with her father in Chicago. He took on residential custody of his daughter, and Vanderbilt formulated a financial aid package based on his 2013 income, Wessely said. Then, in 2014, Wessely's father lost his job as a systems analyst. Wessely learned earlier this month that her financial aid package would be dramatically different, not providing enough aid for to continue her studies.
Wessely didn't want to give up on attending her dream college. She had worked hard in high school to make it to Vanderbilt, which has a 12 percent acceptance rate.
"It was kind of a desire to be able to do what I wanted to do without anything holding me back," Wessely said. "I wanted to have something in my life that I was able to control. I could control how I was doing in school."
Starting the crowdfunding campaign on July 5 was, she said, "a shot in the dark."
On the fundraising site, she expressed her gratitude and surprise for the generosity of friends, family and people who learned about her efforts through the Vanderbilt community who contributed to her "Please Help Me Stay at Vanderbilt" campaign.
"I had absolutely no idea that there would be this kind of a response, and I am still shell shocked," Wessely wrote. "I am so thankful to each and every one of you and so proud to be part of the Vanderbilt community."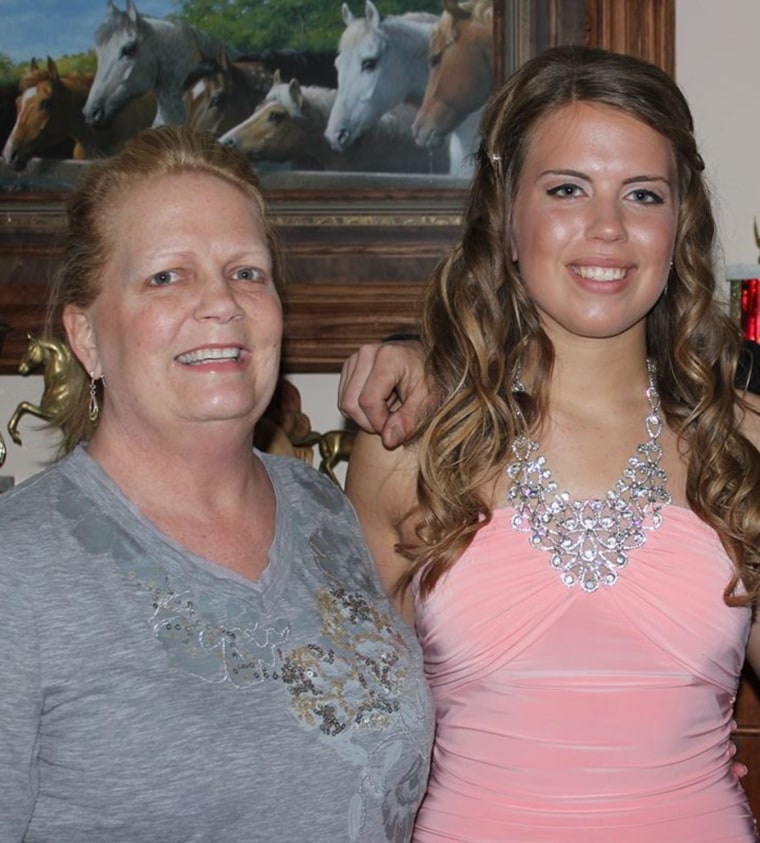 Wessely said she plans to end the fundraiser in a few days, and donations in excess of her goal of $25,000 will be saved in the bank for future years' college expenses.
"There isn't a good way to convey how thankful I am to everyone, how surprised I was, how blessed I feel, how much this has motivated me to not disappoint anyone, so that I can pay it forward in the future," Wessely said.
Douglas L. Christiansen, Vanderbilt's Vice Provost for Enrollment and Dean of Admissions, told TODAY, "We have been made aware of the student's online initiative and are reaching out to her to determine to what extent her financial situation might have changed."
University officials said specifics of any student's financial aid package are private and cannot be revealed without the student's written consent.
Wessely heads back to Vanderbilt to start her sophomore year on Aug. 20. She said she dreams of working for a large biomedical company one day and contributing to major medical advancements.