For most of us, selfies primarily come from love interests or that one friend who's obsessed with Snapchat's puppy filter.
They don't usually come from grandma. And they definitely don't come from grandma on a daily basis.
But Linda Merrill isn't your average grandma. Actually, her granddaughter, Sierra Sessions, describes her as "super rock 'n' roll" — and treasures the selfies that roll in like clockwork, detailing Merrill's daily whereabouts.
Each shot also includes a signature, "I love you."
The two, who live in the Salt Lake City area, have always been close.
Sessions, now in her 20s, even moved in with Merrill during what she called an "angsty teen phase." (At the time, Merrill was living in Toquerville, a small Utah town near the Arizona border.)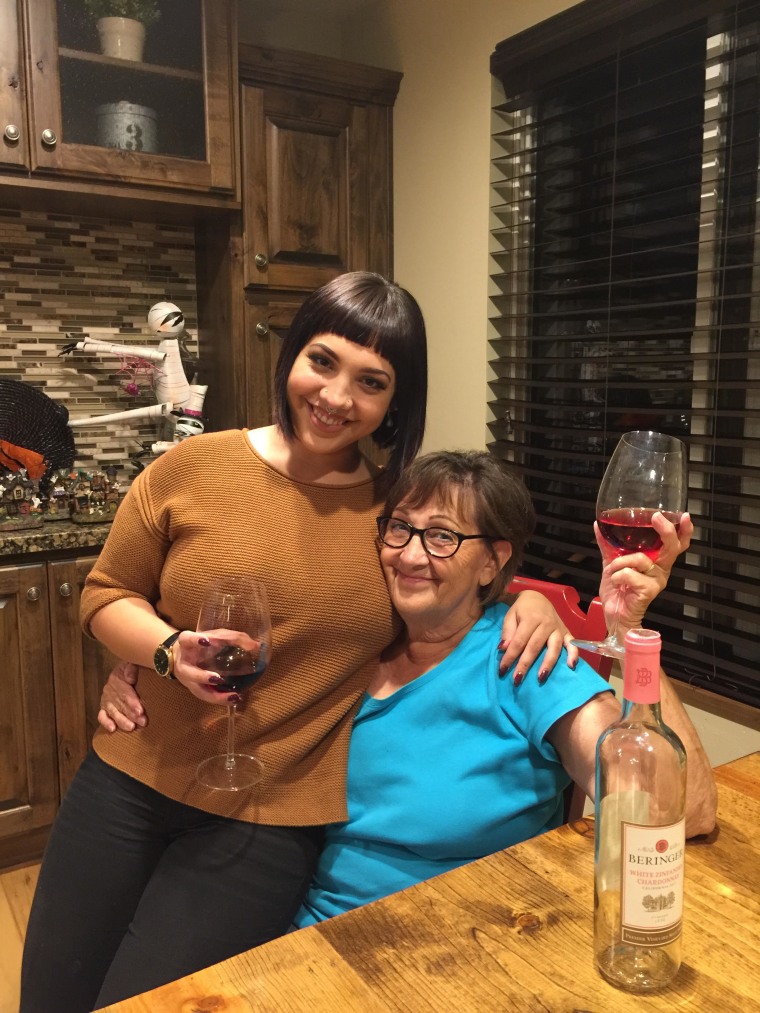 "It probably wasn't the best time, but now we're closer than ever," Sessions told TODAY.
These days, that means lunch dates, mall marathons and dinners every other Sunday.
"Grandma is an awesome cook," said Sessions. "She makes fried chicken, pot pies, pumpkin pie, apple pie … I'm still learning, but she makes sure I'm never hungry!"
And when Sessions can't be around to share a meal, Merrill photographs that for her, too.
RELATED: Grandma's mistaken text to teen leads to sweet Thanksgiving surprise
"She's my shopping buddy, my wine buddy, my hair products connoisseur," said Sessions. "She's one of my best friends."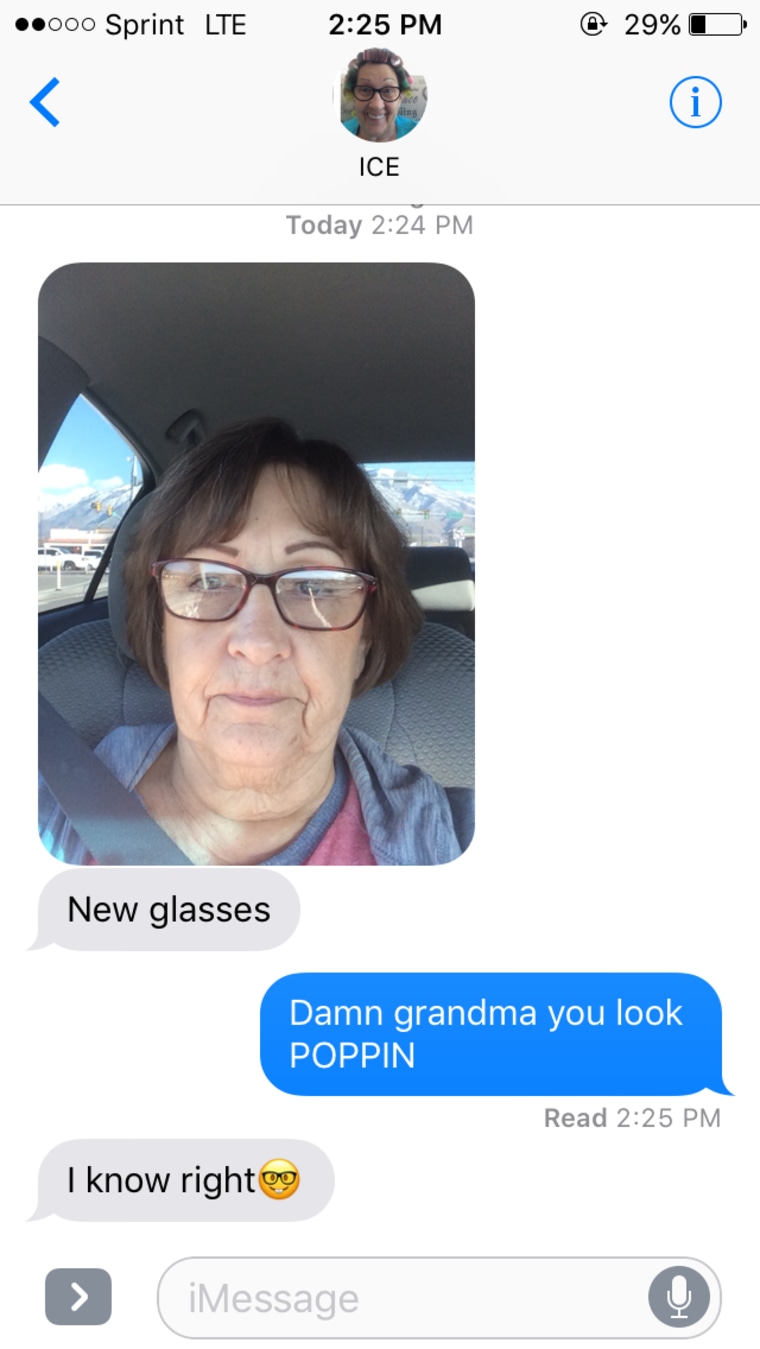 It's a blessing Sessions has become especially aware of since a tweet screenshotting her grandma's selfies went viral.
"I'll hear from people saying, 'I wish I could talk to my grandma again,'" said Sessions. "It makes me appreciate every day I get to spend with her, because you never know when they're going to be gone."
She encourages others who aren't sure how to relate to their own grandparents to look beyond the generation gap.
"Just be yourself!" she said. "A lot (of elderly people) maybe aren't as accepting, but it's worth trying to understand where they come from — talking to them, listening to their stories."
RELATED: Watch this adorable great-grandma dance to Bruno Mars at her 100th birthday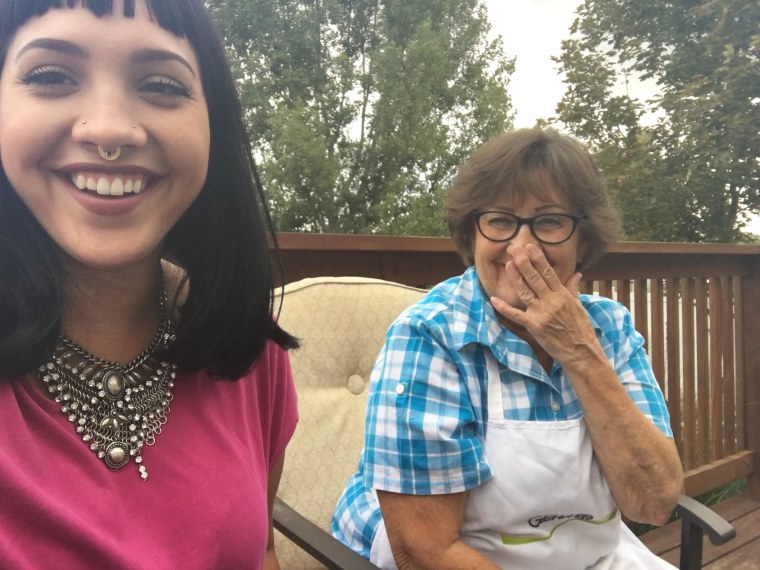 Sessions appreciates the perspective that talking to Merrill can bring. "She's had a pretty crazy life, and there's not much you can say that's going to surprise her," she said.
And as a member of the no-filter generation, Merrill has also helped Sessions be more comfortable keeping it real on social media. "She sending me these photos … she doesn't care that she's in curlers," said Sessions. "Now, I always post videos or photos of me without makeup or looking haggard, and I don't worry about it."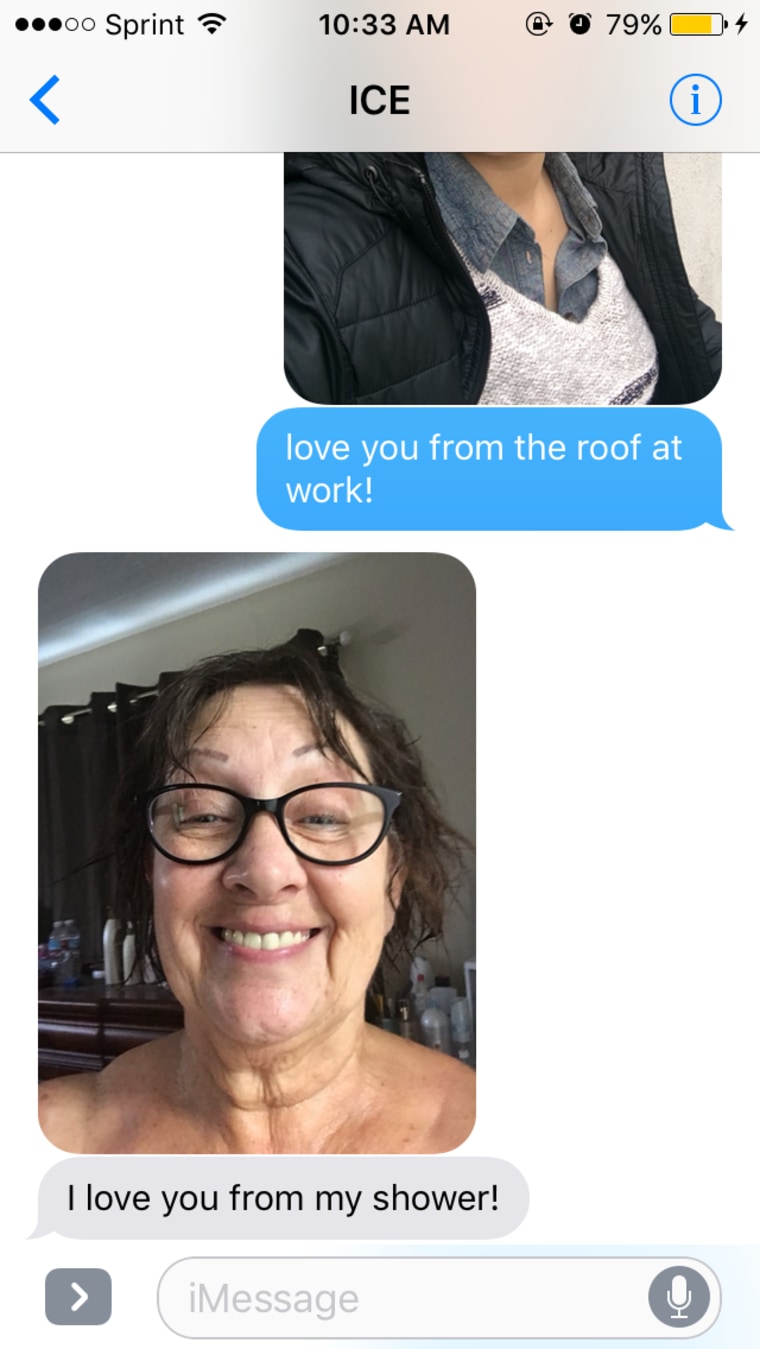 And when it comes to technology, Sessions has had her own influence on Merrill, too. "We have to tell her to get off her damn phone because she's obsessed with Facebook and social media!" Sessions said.
Grandparents these days.