Leo Kellner loves helping people in the sweetest way possible — by baking them cakes and pies.
The 98-year-old from Hastings, Nebraska, lost his wife in 2012 from complications related to dementia; they had been together for 72 years.
Since her passing, Kellner took up baking as a way to give back to the community and honor the legacy of both his mother, from whom he learned to cook, and his wife.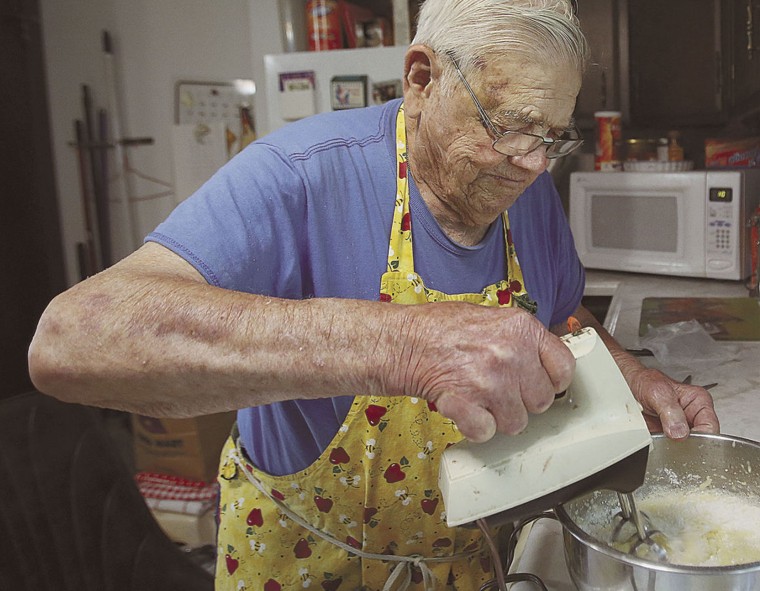 "I didn't know what to do with myself," Kellner told TODAY. "I was moaning and moping, and I said, 'I've got to have something to do,' and that's how it started."
That first year, Kellner made 144 pies for people in need.
He reached out to local funeral homes and community organizations to let them know he'd like to connect with families having a hard time. Kellner then started reaching out to those families, getting to know them, and baking up some love during their time of need.
RELATED: For these bakers, love takes the (chocolate) cake
Kellner also makes sure to tailor the pies around people's allergies and preferences. On the day we spoke, he had just whipped up angel food, German chocolate and classic chocolate cakes.
"Everybody's my favorite — I love everybody," said Kellner. "People that gave me a rough time when things were going hard for me, and I still love them. I've since made them cakes and pies. I hold no grudge."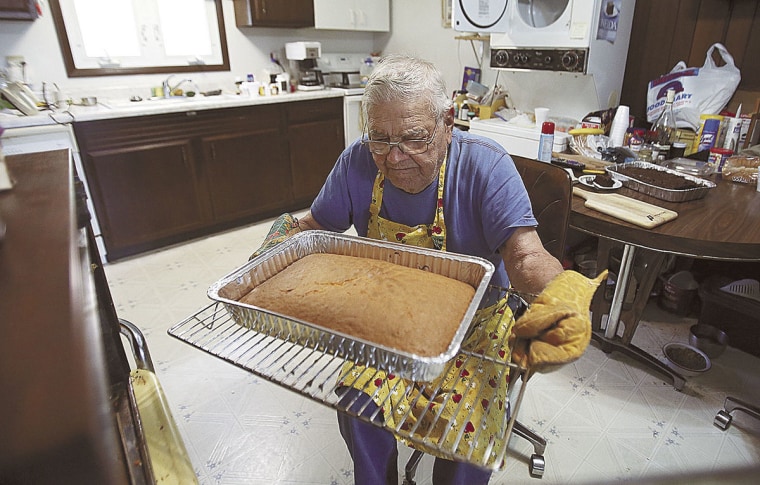 Kellner is no stranger to hardship. Born in 1918, he lived through the Great Depression, when his family lost their farm. Kellner had to move from state to state as an adolescent looking for viable crops, which meant possible work.
"I knew what it was to be poor, and a lot of times we just had eggs and flour mixed up together," he said. "So as long as I can do it, I will. A lot of people donate stuff to help; I bake."
And Kellner's made quite the impact.
RELATED: 8-year-old opens bakery to help buy mom a house: 'He's got a real passion'
"I've got friends from all over," he said. "I've gotten thank-you cards from Alaska, where they've attended a funeral for which I've furnished a cake."
Through his baking Kellner has not only helped the community, he's fostered it.
He hosts parties at his home for which he bakes, and Kellner constantly attends gatherings — never empty-handed, of course. He's even helped some neighbors' children learn to cook so they can spread love just as he does.
"I do it for everybody," said Kellner. "That's just the way I am."
Kellner believes that this inclination to give to everyone just might be the secret to a long, happy life.
"I try to be happy," said Kellner. "I place nobody above me, I place nobody below me. I like everybody and I've never held a grudge."