Margaret Bekema should have graduated from high school in 1936, but it wasn't until nearly 80 years later that she received an honorary degree from Catholic Central High School in Grand Rapids, Michigan, Oct. 29.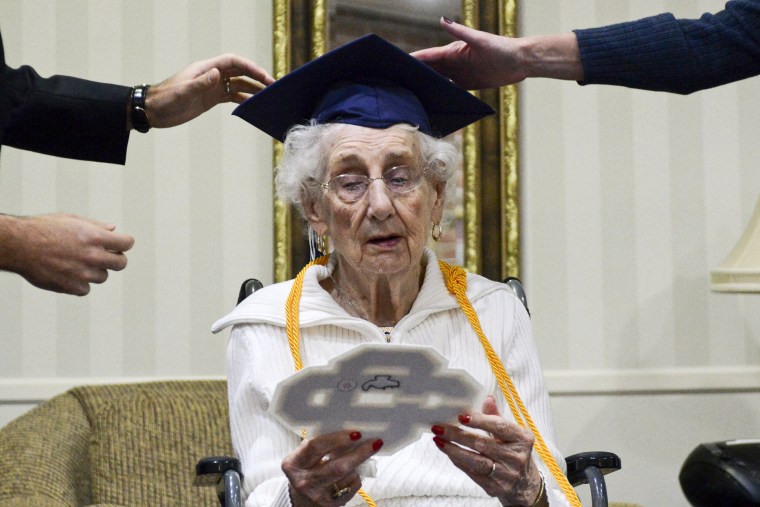 After her mom passed away when she was still a teenager, Bekema, now 97, took on the adult responsibilities of running the home. She later went on to do clerical work for the armed forces, prior to becoming a preschool teacher.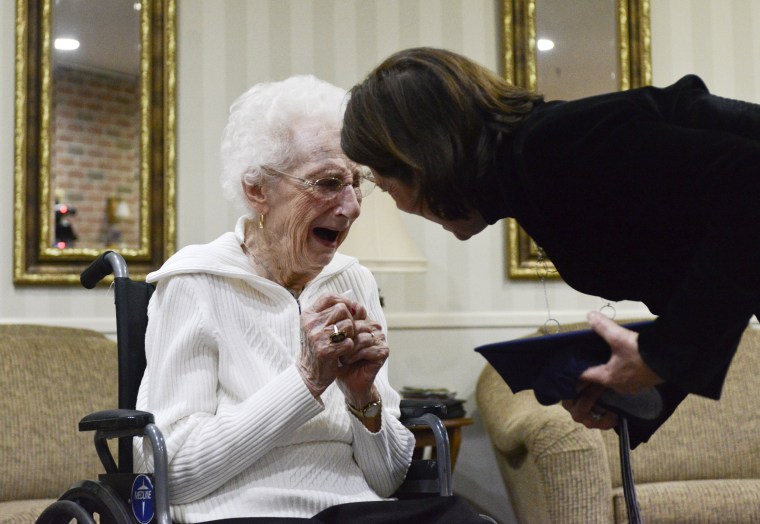 "Catholic Central is proud to honor Margaret with the diploma she should have received long ago. Even though Margaret never officially completed high school, her story as a former Catholic Central student has impacted the school and our community," said principal Greg Deja in a press release issued by the school. "The selfless way Margaret lived her life truly embodies Catholic Central's core values and we are proud to now officially claim her as a Catholic Central alumna."
RELATED: Military mom surprises son at graduation with hugs, tears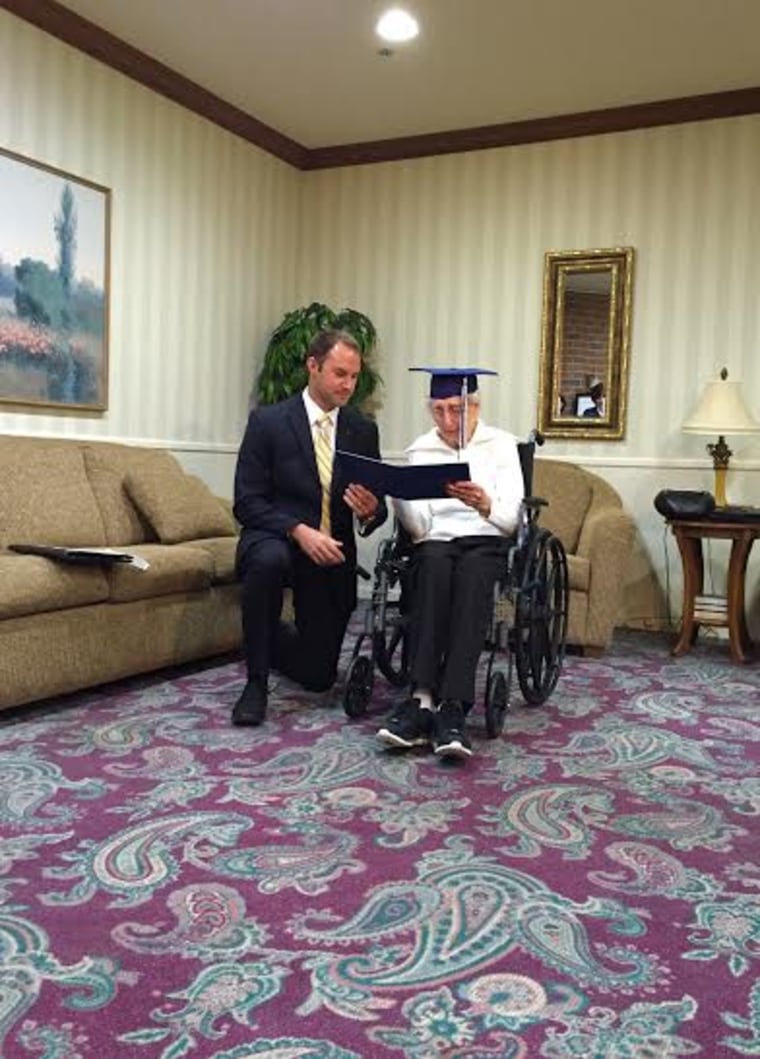 RELATED: Firefighter who saved baby attends her graduation 17 years later
Deja presented the diploma to an overjoyed and tearful Bekema at the Yorkshire and Stonebridge Manors, a senior community in Walker, Michigan.
"I thank you from the bottom of my heart," said Bekema in a video uploaded by Mlive.com.
Despite her personal and professional achievements, Bekema seems to have always felt the profound absence of the high school diploma.
"I am thrilled that my mother's life-long dream of receiving her high school diploma is finally being fulfilled," said Bekema's daughter, Gerri Smith, in a statement. Smith was on hand to cheer on her mom during the heartwarming reception, which saw Bekema in a formal graduation cap.