At 97 years old, Olive Horrell walks two to four miles a day, works out with a personal trainer and enjoys using her iPhone and laptop to surf the Internet and keep in touch with family and friends.
The tech-savvy senior, who was blown away by the advancements she's seen in her lifetime, was granted a wish through Wish Of A Lifetime, a program that grants wishes for the elderly, and Brookdale Senior Living, where Horrell is a resident. She decided to use it to visit Google's Mountain View, California, campus on October 23.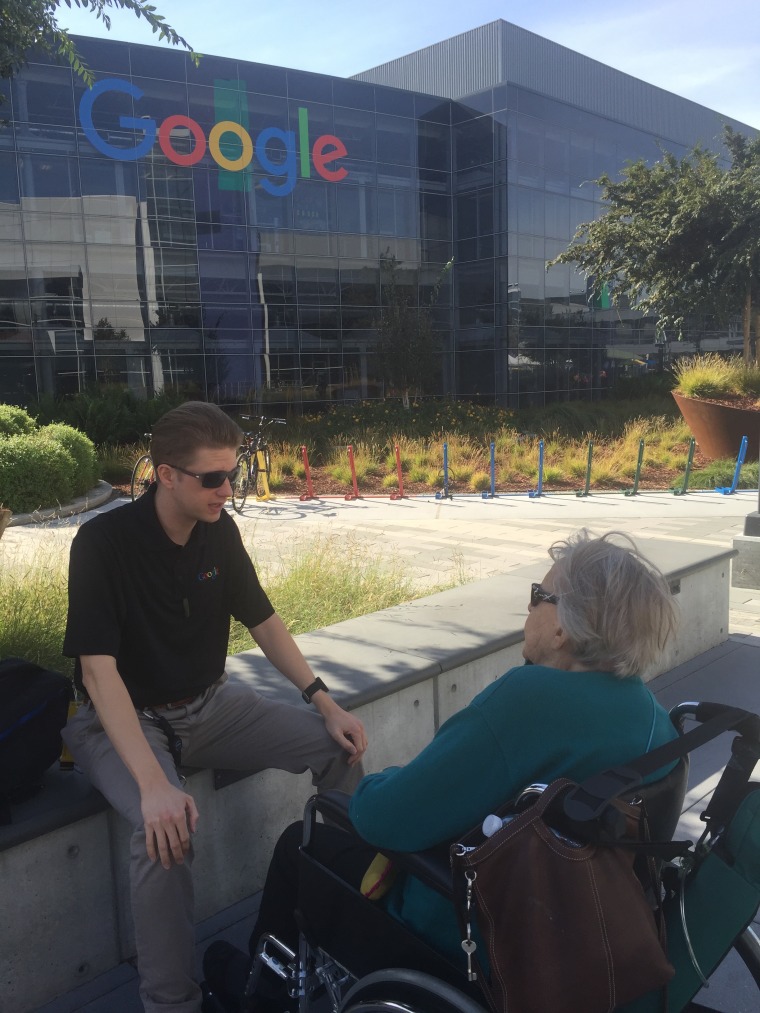 "When I was coming up with a wish, I remembered a friend visited Google once for lunch and couldn't stop raving about how cool it was after, and I'm so intrigued by technology, so I figured the perfect wish was to see the future," Horrell told TODAY.com.
While touring the campus with her 62-year-old daughter, Gene Kahn, Horrell got to test out a DIY virtual-reality headset, ride around in a driverless car, learn about the cloud from Google experts and create her own Google Doodle.
That ended up being her favorite part of the visit.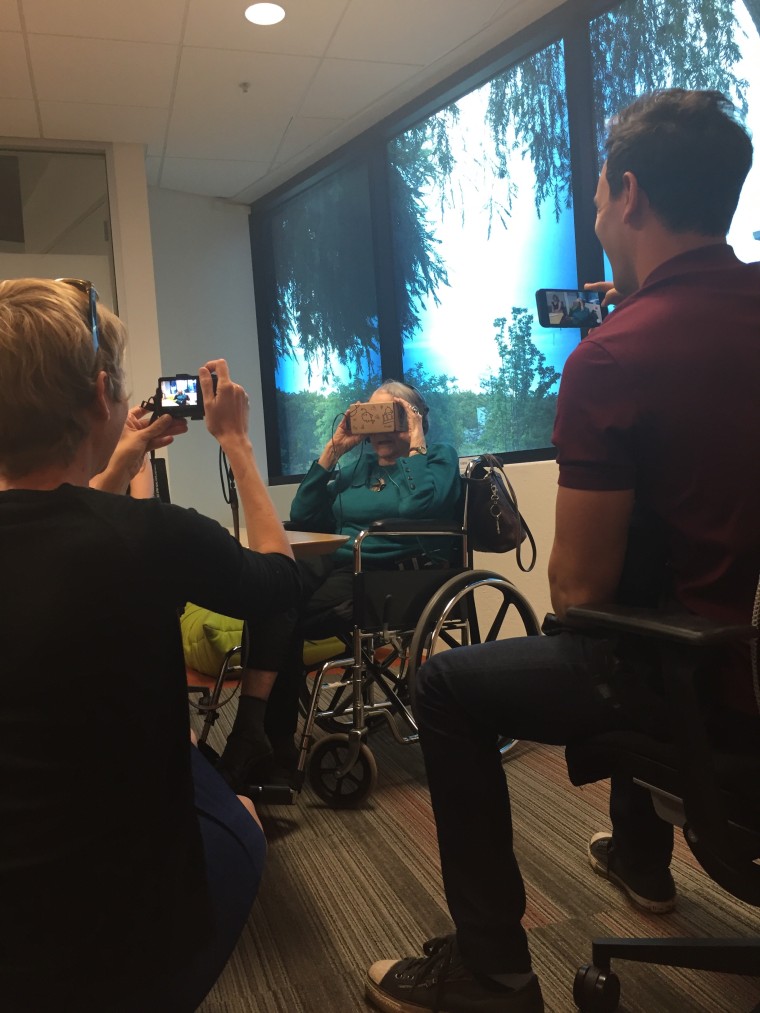 "I got to use the touchscreen computer to make my own doodle, which was really exciting," said Horrell, who also has a son, John, 68. "I've never done anything like that before!"
She was very curious about what Google looks for in their employees, so she asked a man working in the Doodle department what he thought they saw in him.
He replied he felt it was his good sense of humor and the fact he was a good artist.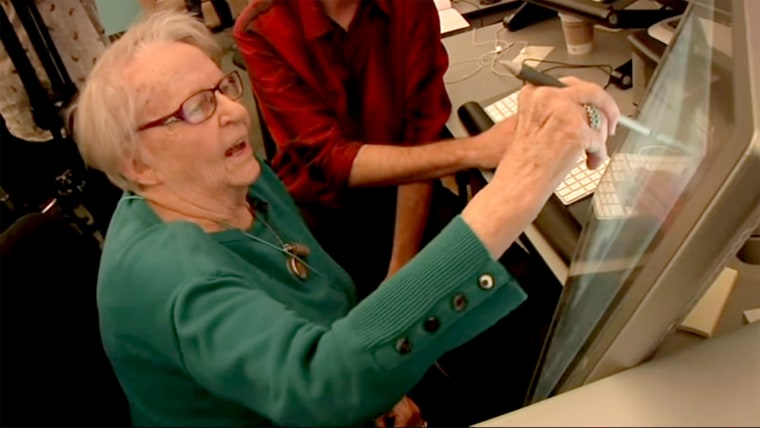 Horrell was born in rural Montana and moved to Sacramento after her father lost his job in the Great Depression.
Growing up, she didn't have indoor plumbing or electricity, so the technology at Google blew her away.
"It's not a normal office," she said. "There are real concrete things you can hold in your hand that will enhance the world. It was fascinating."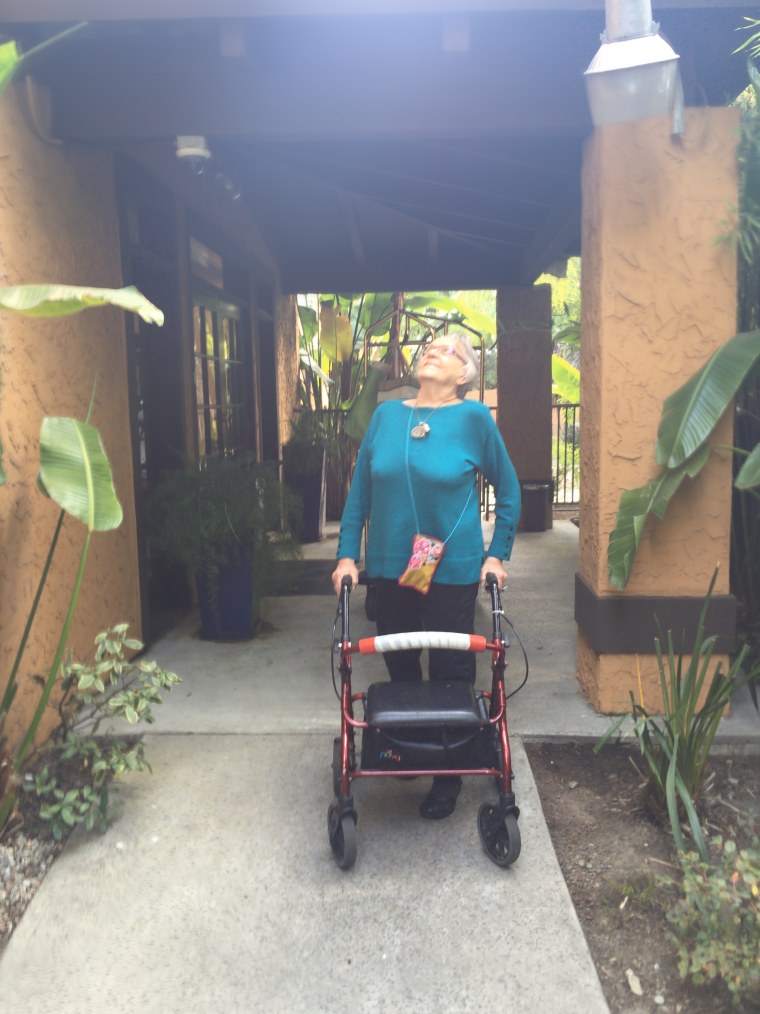 Before leaving, she told some employees that she didn't understand how scientists could manage to explore Puto, but nothing has been created to get her hearing back.
The Google geeks told her they'll add it to their list of future inventions.
"At 97, technology is a huge lifesaver for me," Horrell said.
"It's the best way to keep in touch with people all over the country and I'm pretty good at texting, even though I spell out every word and use proper grammar."