It took the southpaw a long time to put on his uniform and make his major league debut, but what a grand entrance he made.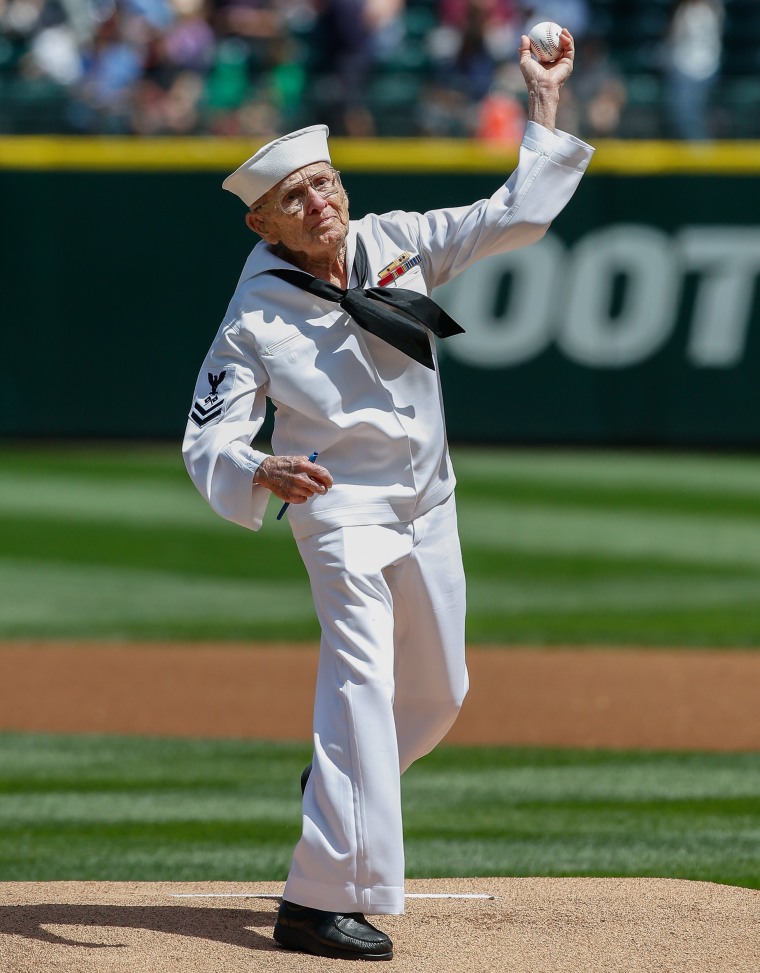 Wearing his Naval dress whites, World War II veteran Burke Waldron threw out the ceremonial first pitch for the Seattle Mariners during the team's Memorial Day game.
The 92-year-old 2nd Class Petty Officer confidentially jogged across Safeco Field to the mound, where he put some good zip on his pitch to Mariners catcher Steve Clevenger.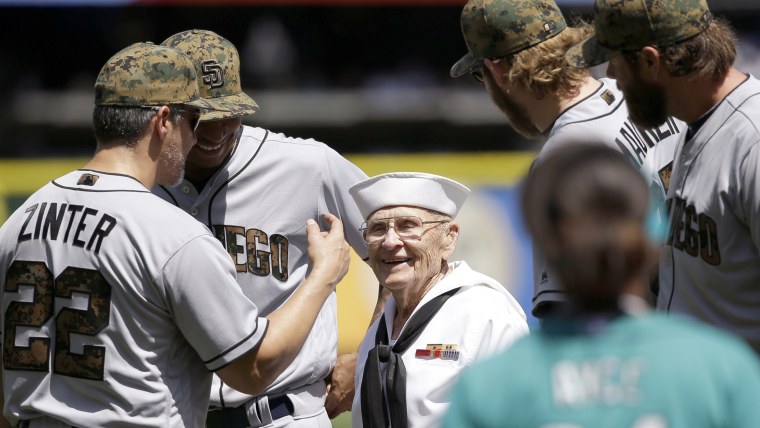 Waldon apparently served as a good luck charm for the Mariners, who went on to beat the San Diego Padres 9-3.