Drew Peterson drew international headlines nearly a decade ago with his unusual behavior and the disappearance of his much younger fourth wife, Stacy. But it was the murder of his third wife that eventually landed the former Illinois cop in jail.
Peterson recently emerged again in the news, but this time for a plan he hatched in prison to hire a hit man to kill the prosecutor who put him behind bars.
"I didn't conceive that he would be foolish enough to try to hire someone to kill me," Will County State's Attorney James Glasgow told TODAY as part of this week's "TODAY's Update: True Crime" series.
Peterson came under suspicion following the October 2007 disappearance of his 23-year-old fourth wife, Stacy.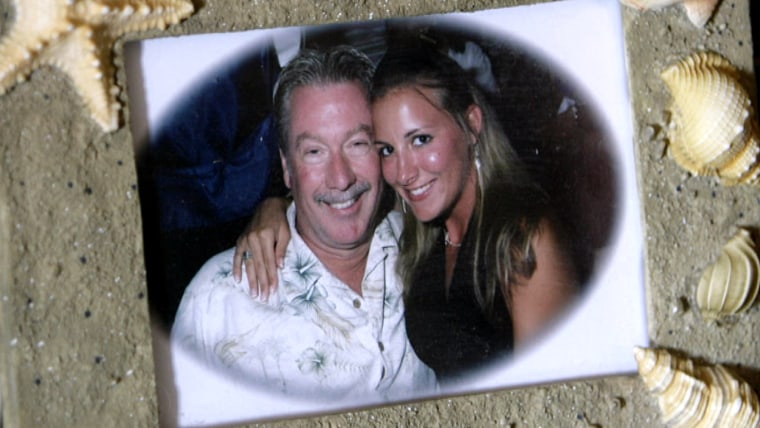 "Drew running around with a baseball hat, a Johnny Depp bandana and sunglasses — obviously, that's not really innocent behavior," Glasgow said.
Cassandra Cales said she has no doubt what happened to her sister, Stacy, who has never been found.
"Drew obviously murdered my sister. She didn't run off like he says. She's not at a beach. She would never leave her kids," Cales said.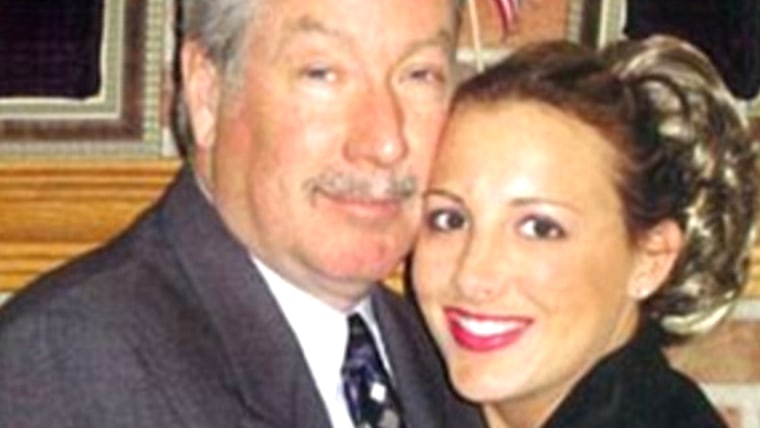 Stacy's disappearance prompted authorities to revisit the circumstances of the death of Drew Peterson's third wife, Kathleen Savio, who was found in a bathtub several years earlier.
Peterson maintained his innocence during a November 2007 interview with TODAY's Matt Lauer.
"I can look right in your eye and say I had nothing to do with either of those incidences," he said at the time.
RELATED: Natalee Holloway's mother: 'Justice has not been served' 11 years after her disappearance
A second autopsy on Savio showed evidence of a struggle. Peterson eventually was charged and convicted of murder and sentenced to 38 years in prison.
"It's frustrating for him being in prison because he knows that his trial wasn't fair," said Peterson's defense attorney, Steve Greenberg, said his client "makes the best" of his current life, reading and working out "until hopefully he can get out."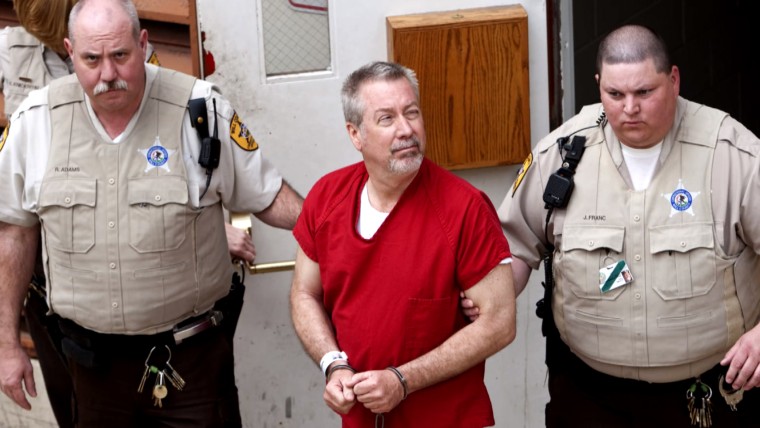 "We have a case where there was no competent evidence," Greenberg said. "Whether or not you think he did it or not is totally different than whether he was proven guilty and he was not proven guilty."
Prosecutor Glasgow has his own theory of what happened to Peterson's fourth wife, Stacy.
"He killed her to make her unavailable to testify in his trial for killing Kathy Savio," he said.
Peterson, now 62, returned to court last month, when he was sentenced to an additional 40 years in prison for a murder-for-hire plot to kill Glasgow. The plot unfolded in recorded prison conversations between Peterson and an informant.
"Drew's biggest weakness is that he should follow the old maxim, cierra la boca. Keep your mouth shut. Shut up," said Greenberg, his attorney. "There's an old saying in our business that he who doesn't talk, walks."
Peterson won't be eligible for parole until 2081. Both of his convictions are being appealed.