Weighing around 700 pounds, Jesse Shand could barely stand up, let alone leave his house.
So he spent his days and nights as an Internet bully, writing cruel messages to strangers on online forums, hidden behind his computer screen.
It sounds ironic — an obese recluse as the bully, not the bullied — but for Shand, 28, it was a "coping mechanism," a way to attack people before they attacked him.
"When you're actively trying to bring people down and get negative attention, it almost always reflects something in your own life," he told TODAY.com.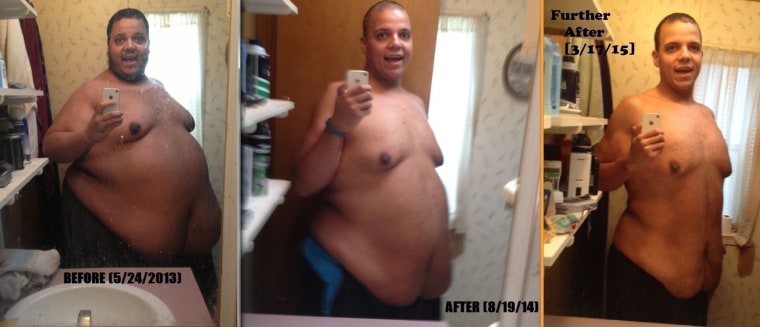 His attacks were random, from making offhand remarks to women on a feminist website to taunting gamers about being "too poor" afford the newest XBox or PlayStation console.
RELATED: Share your inspirational weight loss story and you may be on the TODAY show!
"The thing about trolling is that it's easy to become disconnected from it — you don't see your victims, you don't see what it does to them," Shand said. "It's easy to forget these are human beings."
Today, Shand, who lives in Novi, Michigan, is a new man: He weighs 260 pounds, hits the gym every morning at 4:30 a.m. before heading to his IT job, his first time working in years.
Interestingly, the people who helped him change his life came from one of the forums he trolled: BodyBuilding.com, a site known for having a strong online community, Shand said.
RELATED: Is junk food making us fat? Why cutting candy, soda may not be enough
It started with a thread he posted in May 2013 titled, "Ask the fattest man on this site anything."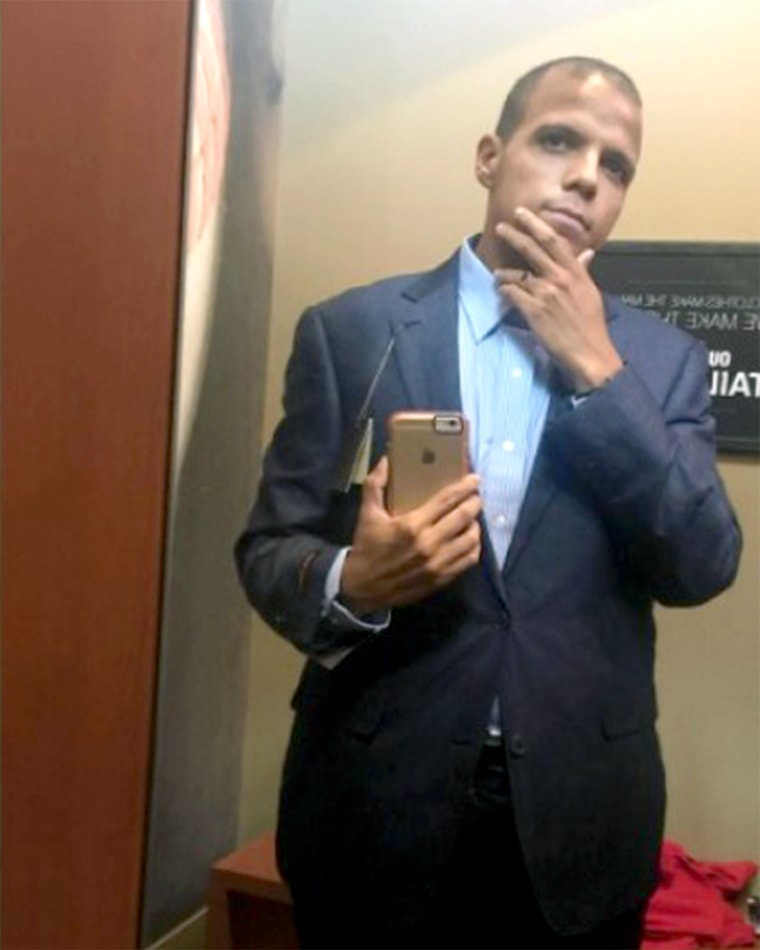 It was Shand's insincere response to a forum monitor who had complained that Shand's profile didn't show his real picture, only an avatar, breaking one of the site's rules.
"I made the thread to kind of say, alright, you want the real me? Here's the real me," Shand said. "It ended up blowing up. It got really popular. People were trying to talk me into believing that I could lose weight."
RELATED: A plus-size man's confession: 'I dread going shopping for clothes'
Sure, there were a few mean comments — Shand expected those — but he didn't expect all the helpful ones.
When he revealed he hadn't bathed in two years because he couldn't fit into the shower, saying he "sometimes used baby wipes" but mostly lived in his own grime, one user sent him a kiddie pool and an outdoor shower nozzle that hooked up to a hose.
"They started sending all kinds of things," Shand said. "Exercise bands. Dumbbells. Things I would need to get started."
"They kind of molded it for my situation," he added. "Because I couldn't really stand, they said I could just flop around and probably lose weight. I could dance sitting down. They gave me exercises to do while sitting.
"I told them what I would eat and they would tell me how to shave off a couple hundred calories. They were small steps I could actually take."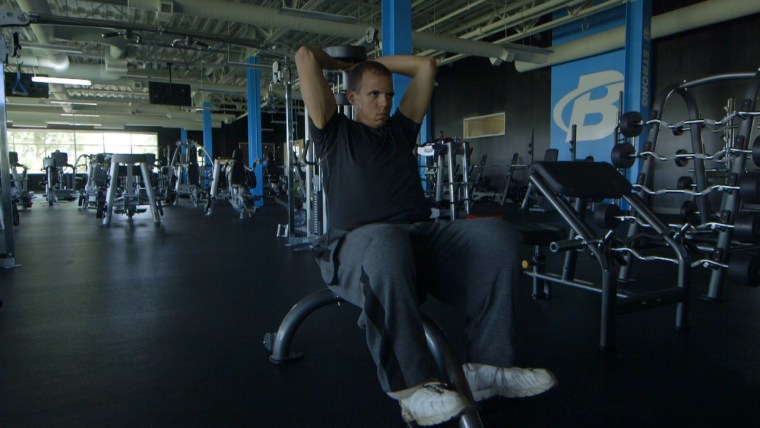 Soon enough, he started to lose weight and was finally able to leave the house to visit a doctor, where the scale revealed he weighed 653 pounds.
Surprisingly, he had no major health concerns: "I was extremely lucky in that regard."
Shand continued the small exercises, like walking laps from the kitchen to the living room, first five at a time, and then ten, and building to outdoor exercises as his weight dropped.
Now at 260 pounds, Shand says he wants to lose 40 more pounds before getting surgery to remove the extra skin, a procedure he's currently trying to raise money to fund.
"I can't believe it was only 2013 when I hadn't left the house in years," he said. "Now I bike, I'm going to the gym, I'm working, I play racquetball at night. I'm swimming. I get to go to parties."
He recently went to an amusement park, where he could fit on the rides for the first time in several years: "It was amazing."
Shand is also giving back to the community that helped him, by writing inspiring messages to other people who want to lose weight and seek help online.
"I'm still talking to everyone from [the forum]," he said. "And I'm trying to help other people. So I can make up for some of that negativity I spread."