He's an open book! Vice President Joe Biden's expressions lit up social media during Monday's inauguration festivities.
Whether it was pointing both index fingers, throwing his head back and laughing, giving a bemused look to Beyonce or sharing a chuckle with President Obama, there was rarely a dull moment for our VP.
See our favorite seven faces below (including when he shook hands with our own Al Roker).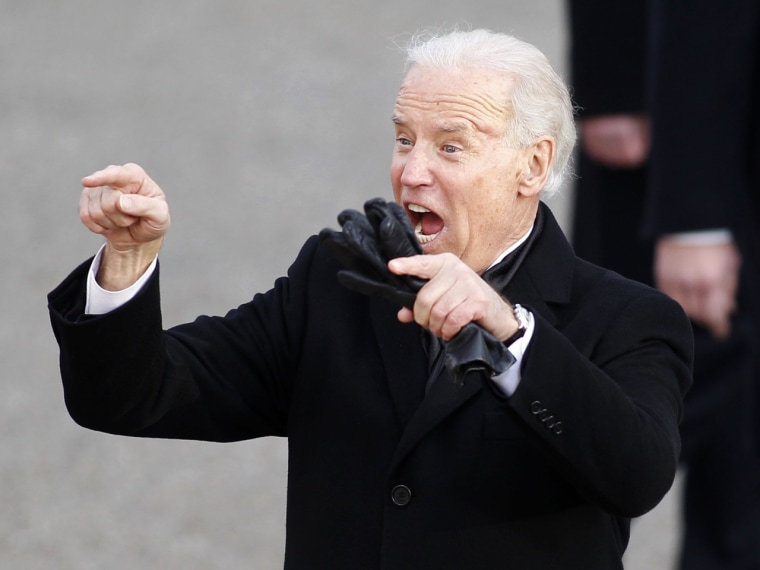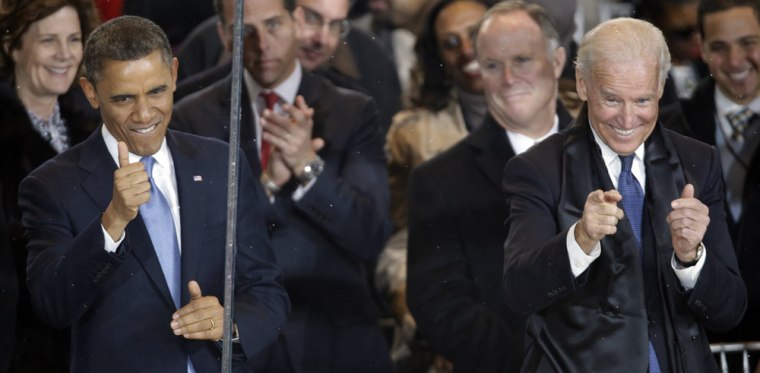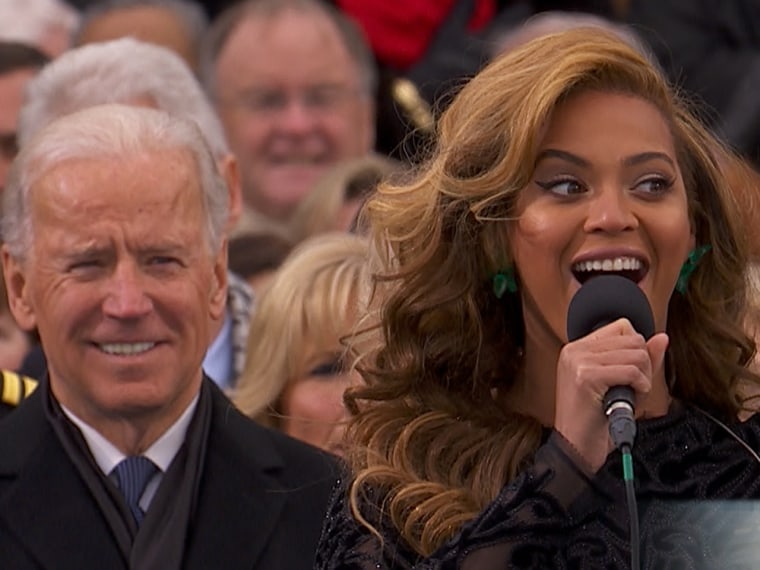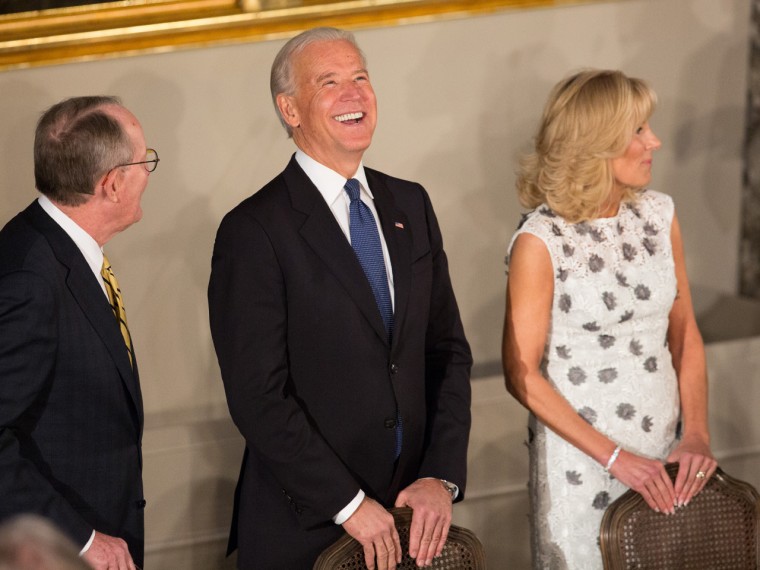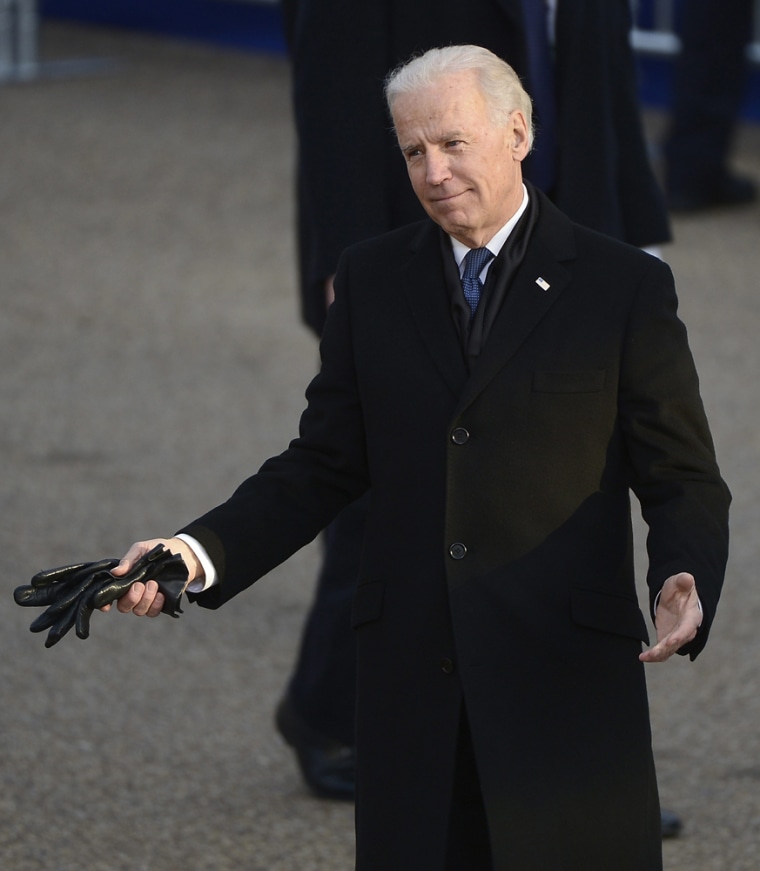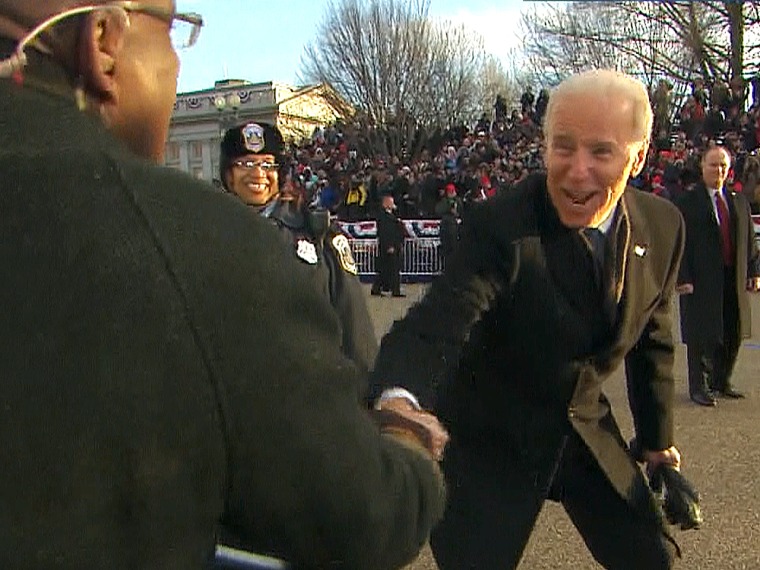 Bonus shot! Though we can't see the VP's full face (hence why we skipped adding it to the list above), Biden wearing sunglasses lit up social media earlier in the morning. Read our post here.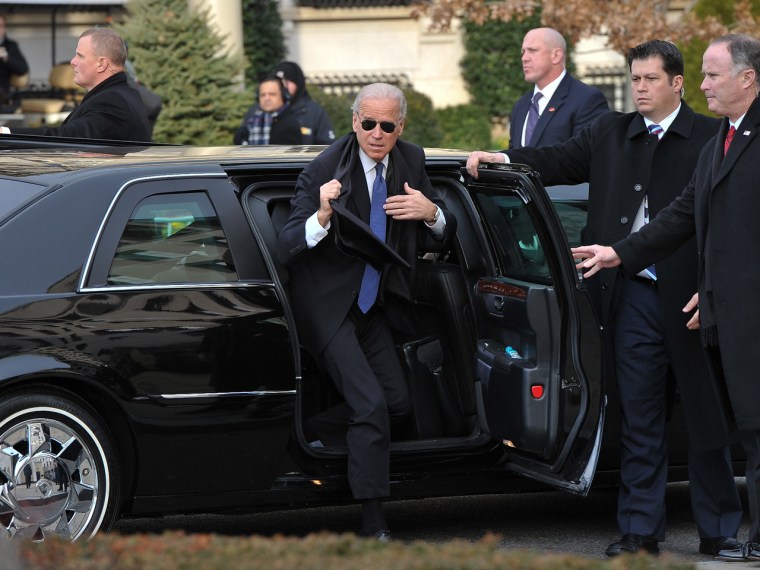 Add your captions to these photos in the comments below.
Read more:
President Obama rides -- and walks -- to the White House
Stars and slow dances: What to expect at inaugural balls
Michelle Obama goes sparkling, sophisticated for inauguration
Obama takes ceremonial oath, tells nation 'our journey is not complete'
The full text of President Barack Obama's inaugural address
Lupe Fiasco's Inaugural Celebration set ends early after anti-Obama rap