For a little girl, Janiyah Lewis has a pretty big heart.
While leaving a beauty supply store in Norfolk, Virginia, on July 10 with her mom, Kenyatta Lewis, the 6-year-old girl noticed a homeless man crying.
Without hesitation, she approached him and said, "Hi sir, be happy, it's a nice day and it's not raining. Are you hot? Why don't you go home — the ground is dirty," according to her mom's Facebook post.
RELATED: Strangers rally to raise $180K for homeless student who biked 6 hours to college, slept in tent
When he responded that he had no home, but was going to be OK, a wave of sadness washed over Janiyah as she asked if that meant he was homeless.
"She's always had a soft spot for the homeless, and whenever we're at a red light and see someone asking for money next to us, she makes me roll down my window to give him money," Kenyatta Lewis, 23, told TODAY.
Janiyah went into her purse to take out a few dollars from her allowance money and handed it to the man, along with the drink she was sipping on. She suggested he take the money to get some food at a nearby McDonald's.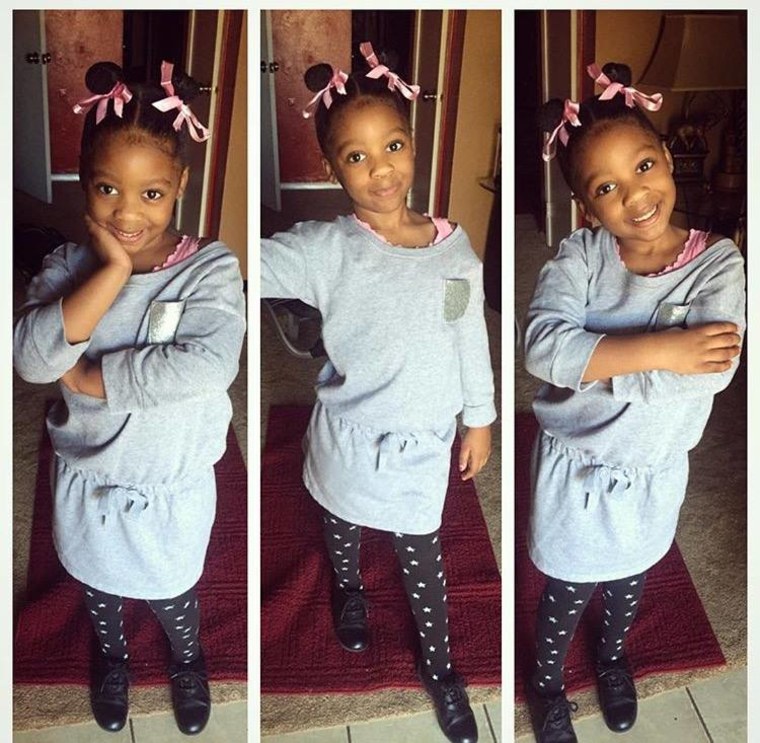 "It was clear she made his day because his whole face lit up when she took out money," Lewis said. "He even commented on how surprised he was to see all of this coming from a 6-year-old."
RELATED: Homeless man hands out resumes instead of asking for money — and lands a job
As he was telling them how he lost everything, including his wife, when his trailer burned down, people kept coming over to give him money.
The encounter inspired Janiyah to want to help more homeless people, so she and her mom launched a campaign on GoFundMe to raise money for food and clothing, which she plans to distribute around town to those in need, beginning Aug. 1.
Lewis figured that since her Facebook post was such a hit, with nearly 136,000 shares, others would want to join in to help.
RELATED: Man meets homeless woman every week for lunch to teach her how to read
"God bless her heart and God bless this man," wrote one commenter. "So sad, but yet such a happy moment."
"I love this!!" wrote another. "Momma is raising her right!! We need more of this!"
"A 6-year-old led by example. Kids see no color and that's exactly how it should be," Lewis wrote on Facebook. "That gives me a little more hope for the world."