A 6-year-old giraffe died at an upstate New York zoo after getting caught in an enclosure gate, zoo officials announced.
Parker, a Masai giraffe that had been at Seneca Park Zoo in Rochester since 2018, got its head lodged in a gate enclosure and then broke its neck while trying to get out, a zoo official confirmed to NBC affiliate WHEC.
Seneca Park Zoo superintendent Steve Lacy told WHEC that a review of surveillance cameras found the giraffe broke its neck within about 30 seconds of being trapped in the enclosure.
"It does not appear he suffered," Lacy said.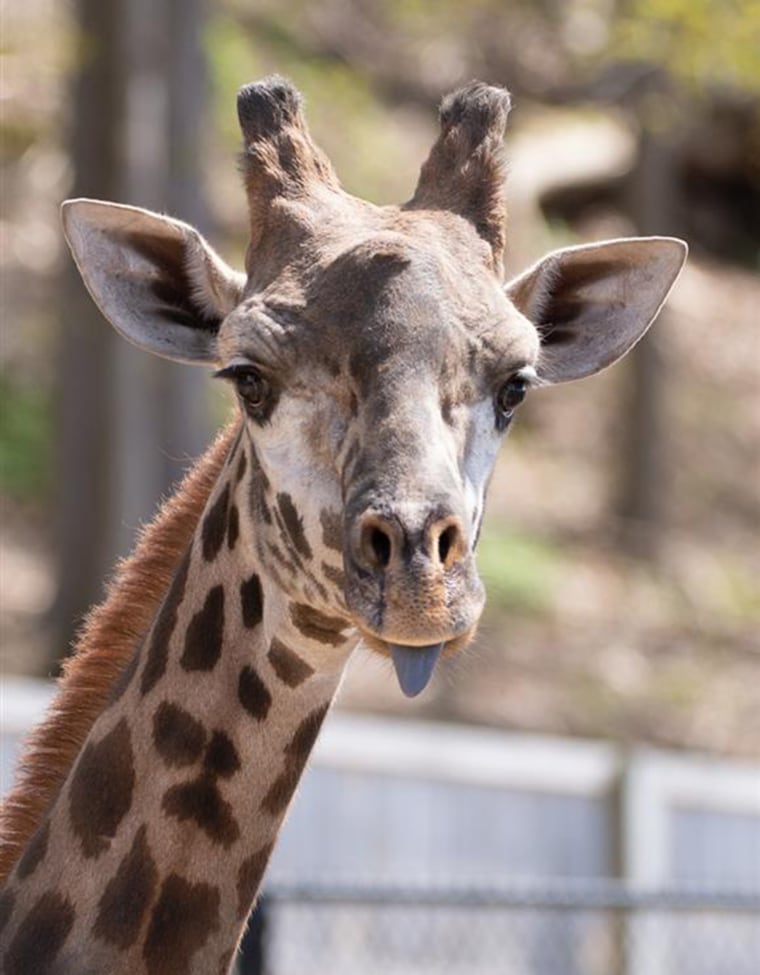 The incident occurred early on the morning of Feb. 12 and the zoo did not have staff to monitor the cameras, Lacy told WHEC.
Parker was found unresponsive in the Animals of the Savanna Building, and veterinary staff were summoned immediately, the zoo said in a news release.
"The possibility of this kind of event happening was unforeseen and unprecedented," Lacy said in a statement. "The gate structure, installed in 2018, is a standard giraffe enclosure feature and is used in a number of accredited zoos around the country."
Parker was about three feet taller than the other giraffes at the zoo, but Lacy told WHEC that the gates are used for even the tallest of giraffes.
"There have been no reports of such incidents at other zoos with similar gate structures," the zoo said in a statement. "The manufacturer has been notified of the potential hazard at similar gate installations at giraffe exhibits at other zoos. SPZ is taking steps to modify the enclosure gate structure to prevent any possibility of a reoccurrence."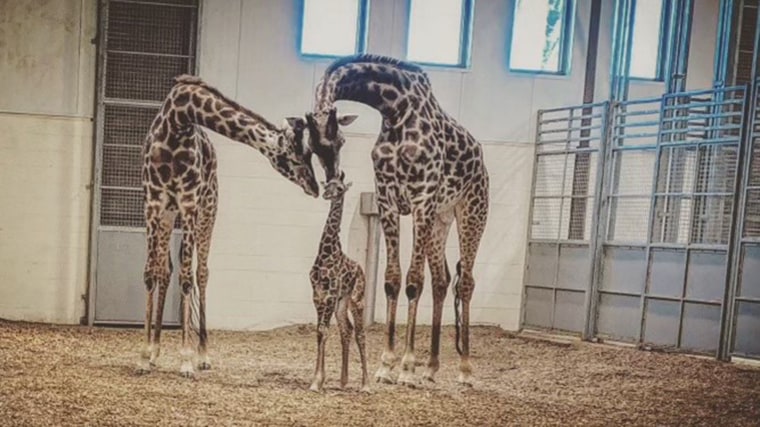 The giraffe's death is the latest incident at the zoo, which also had a lion briefly escape in 2021. The zoo received 10 citations by the U.S. Department of Agriculture following an investigation, and Monroe County officials later replaced the zoo director and veterinarian, according to WHEC.
The USDA and the Association of Zoos and Aquariums (AZA) are looking into the latest incident involving the giraffe, according to the news release.
Parker had been at the zoo since coming from the Santa Barbara Zoo in California in 2018, according to the news release. He was paired with two female giraffes, Kipenzi and Iggy, and fathered a male giraffe, Olmsted, that was born last year.
"Parker will be sorely missed by all. He had been in excellent health prior to this and was a joy to both staff and visitors," Seneca Park Zoo veterinarian Chris McKinney said in a statement. "So far, all three giraffes, Iggy, Kipenzi, and Olmsted, are doing well. We will continue to monitor them closely in the coming days."
The Animals of the Savanna area was closed to visitors on Feb. 12 and is scheduled to reopen on Feb. 16.