A 5-year-old child shot and killed their 16-month-old brother Tuesday, March 28, in an apartment in Indiana, police said.
The Lafayette Police Department said in a press release that officers responded to a report of a shooting at Romney Meadows apartment complex in Lafayette, Indiana, around 3 p.m. on March 28, where they found a 1-year-old boy dead from a gunshot wound.
"Detectives with the Lafayette Police Department determined that the child was shot by his five-year-old sibling, who was able to gain access to a weapon in the apartment," police said.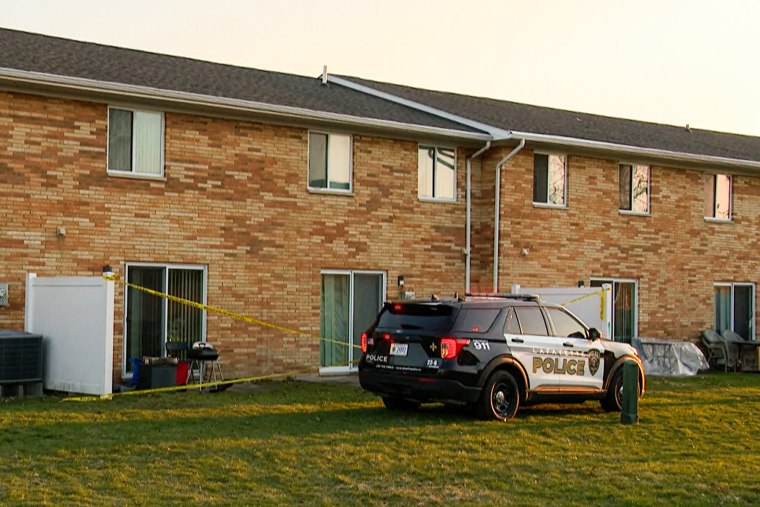 Tippecanoe County Coroner's Carrie Costello identified the child as 16-month-old Isiah Johnson in a press release.
The Tippecanoe County Coroner's Office performed an autopsy on March 29 and found Isiah's preliminary cause of death to be one gunshot wound.
Isiah's manner of death is pending until toxicology results have come back and the investigation is complete, Costello said.
Lafayette Police Lt. Matt Gard told NBC affiliate WTHR the person who called 911 to report a child was not breathing was not in the apartment when the shot was fired. First responders did not resuscitate Isiah on the scene, Gard said.
There was one adult and two children inside of the apartment, Gard said, and all three have been interviewed by investigators.
No arrests have been made, Gard said.
"The case is still an active investigation and we do not have any additional information to release at this time," Lafayette Police Capt. Brian Phillips shared with TODAY.com.