Some of the biggest acts of kindness come from the smallest of sources. For a second year, The Sprout Network, which is owned by NBC Universal, is running their Kindest Kid Contest. Here's a look at one of the five finalists up for Chief Kindness Officer.
After a devastating tornado destroyed several communities earlier this year outside his Arkansas home, 5-year-old Tavin felt moved to help families who had lost their homes.
So he took $100 of his own savings and gave it to survivors rebuilding their lives.
"Because they didn't have anything," he explained to TODAY's Jenna Bush Hager.
Tavin said his job is to "help people in need." He currently is working on a coat and blanket drive for people who "might not have money for them."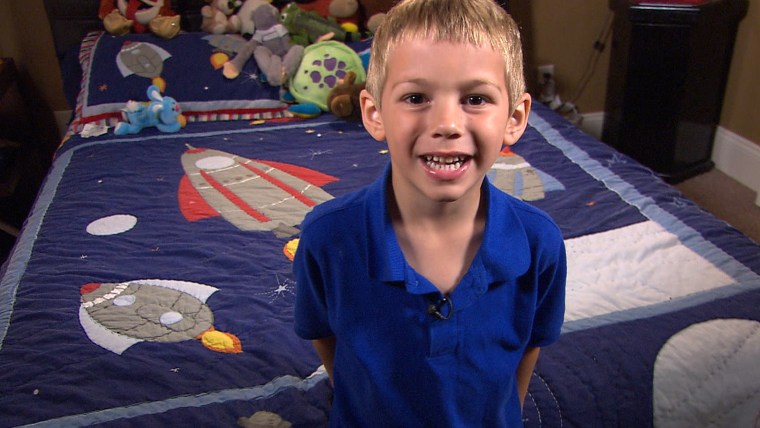 "Tavin is just the sweetest little man," said his proud mom, Shana. "Any time he sees somebody in need, he wants to help."
Voting for the Chief Kindness Officer begins Thursday on TODAY.com.