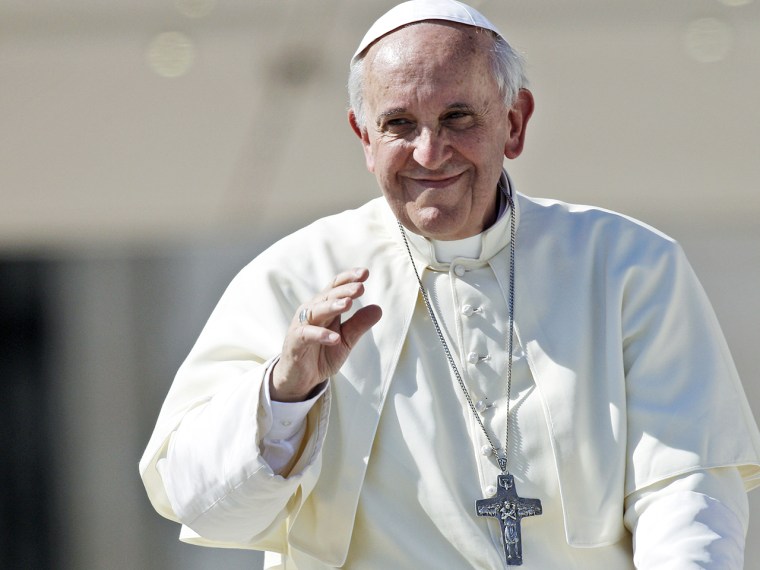 From posing for a selfie to embracing the sick, Francis has proven he's a pope of the people.  In less than a year at the Vatican, the pope — Time magazine's 2013 Person of the Year — has shaken up many people's interpretation of the papacy, espousing a more inclusive Catholic Church and often showing his humility through personal example. 
Here are five amazing photos that demonstrate how.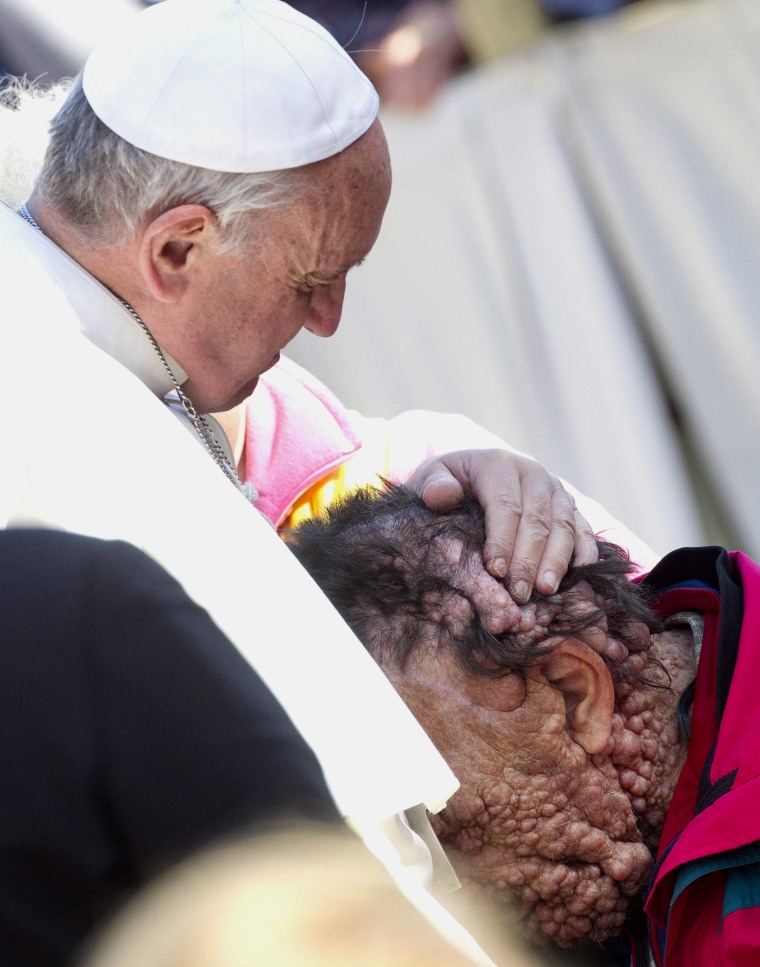 The caress
An image as stirring as it is striking, the pope's embrace of a severely disfigured man soared through social media immediately after the two met on Nov. 6 at St. Peter's Square. The pope kissed Vinicio Riva, a man usually shunned by strangers, and said a prayer for the man, whose body is covered by tumors from neorofibramatosis.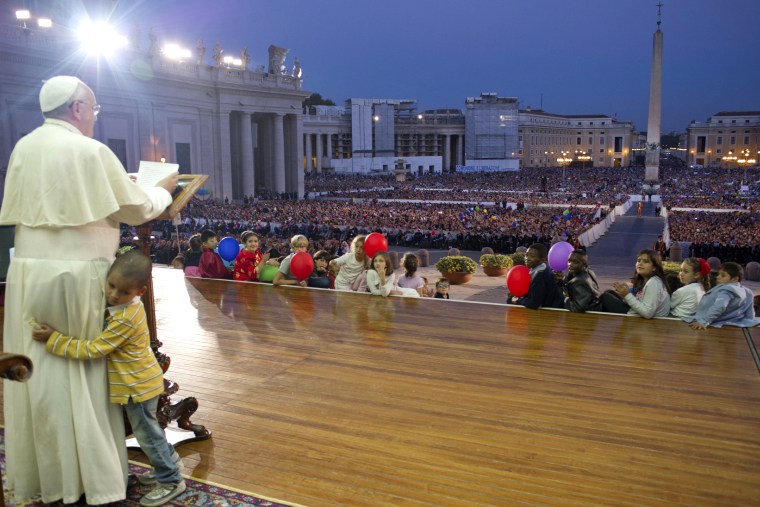 A playdate
While Pope Francis delivered a homily to a crowd at the Vatican, a little boy wandered away from a group of children sitting near the stage and confidently stood by the pope, at one point embracing his robes. The pope smiled and patted the tyke's head, and the Vatican later posted a picture of the boy after he had climbed into the pope's white chair.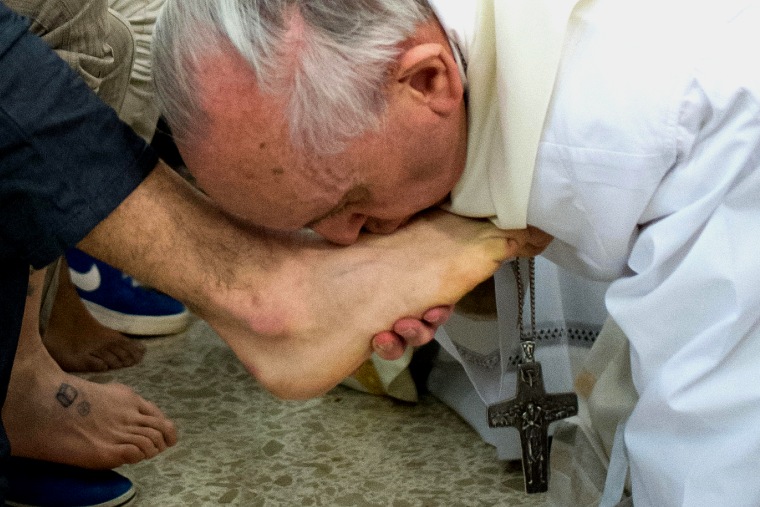 A clean start
Foot washing is a common Holy Thursday ritual, but Pope Francis became the first pontiff to include two women when he performed the rite. Pope Francis washed and kissed the feet of 12 dozen inmates at a juvenile detention center in Rome. The inclusion of two women was viewed as remarkable because the rite represents the final act of humility of Jesus, who washed the feet of his 12 male disciples before his crucifixion.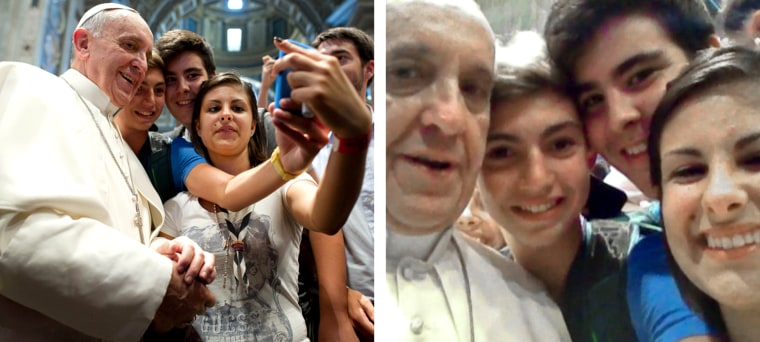 @Pontifex
How hip is the pope? Just ask the teen who snapped a selfie with the pope. Pope Francis willingly posed with the young fans, who were in Rome on a pilgrimage. The photograph became an immediate hit on social media, where the pontiff has more than 3.3 million followers on Twitter, @Pontifex.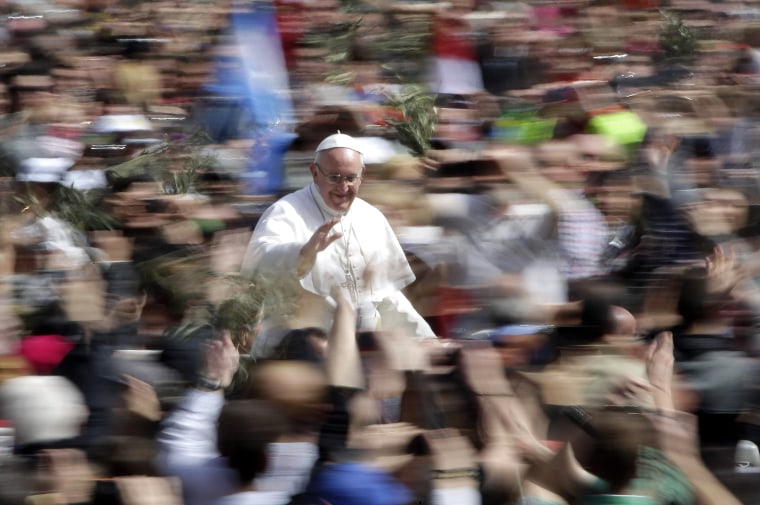 A man of the people
No Popemobile for Francis: He made news when he nixed the bulletproof vehicle for a trip earlier this year to Brazil because it prevented him from getting close to the faithful. The pope often uses an open-topped car when he zooms around St. Peter's Square, symbolizing his effort to connect with ordinary people.