More than seven decades after growing up together, the five surviving siblings of their family's 11 children are living together again under one extended roof.
They all are residents of the same nursing facility in Peabody, Massachusetts.
"We all have different health problems and medical appointments now, but we do always check on one another," said Mary Cena, 92, who was the first of her siblings to get married and leave the family home, back in 1946.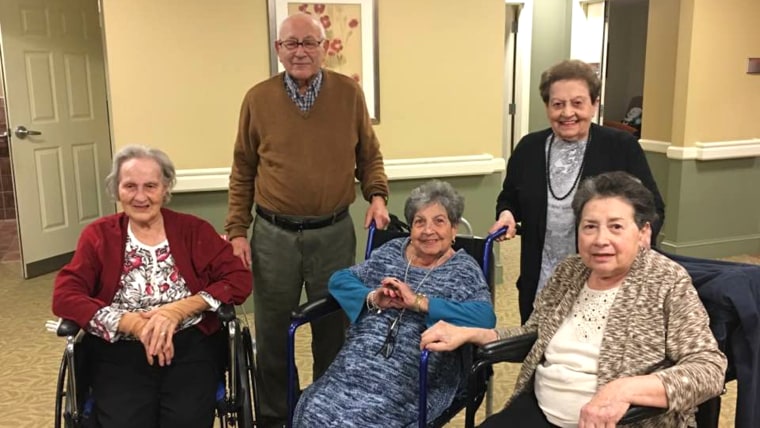 "We were very good to one another growing up and that still rings very true today. That's how we were able to all be together again."
Cena, a widow, moved into the Jeffrey and Susan Brudnick Center for Living in 2013 to be closer to her 98-year-old sister, Carmen Wesala, who had moved into the facility the previous year. Sister Georgia Southwick, 93, arrived two years later, followed by another sister, Lucy O'Brien, 85. Finally, last November, the group was joined by their 90-year-old brother, Larry Mallia.
"We are all just so happy to be together again. I just wish my other brothers and sisters could have experienced this with us," Cena said.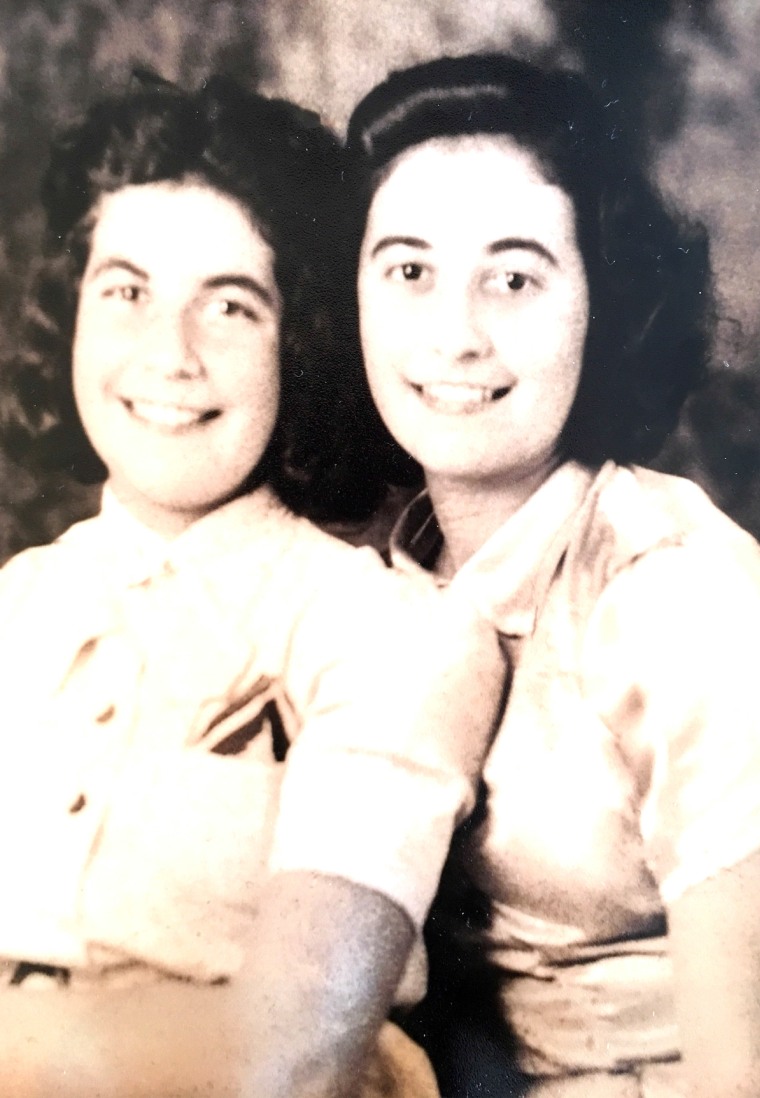 Among the five siblings at Brudnick, four worked in a local grocery store the family owned until 1978. But all 11 children were very close and everyone grew up either living in Peabody, Massachusetts, or in nearby towns, always making time to get together for picnics and other events with their burgeoning families.
"The 11 of us always got along. There was a lot of love in our family and you can see so much proof of that today," Cena said.
RELATED: This home for people with Alzheimer's is going viral for its resort-like design
Before moving to the center, the siblings would get together for a weekly bridge card game. They also enjoyed putting on yard sales during the summer.
These days, with five of them again under the same roof, it's easier for their combined families to spend holidays together.
"It's wonderful, because I go up and I can easily check in on all of them at once," said Janice Regis, Southwick's daughter. "If there's ever a rare chance that I end up going away somewhere, it's so reassuring to know they have each other. They still enjoy each other's company, for sure."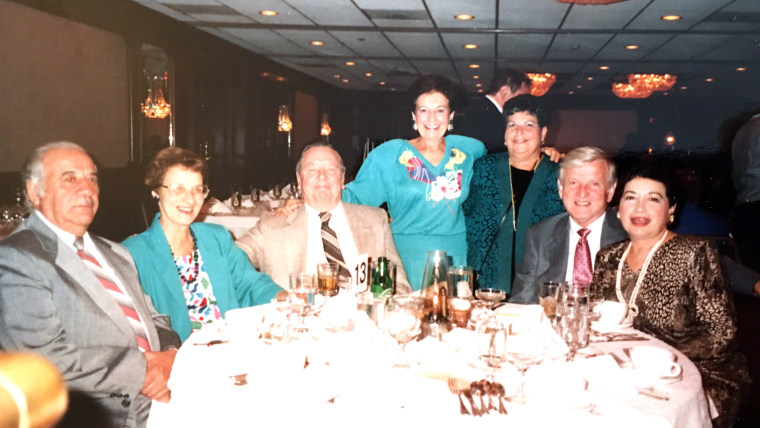 Wanda Carratu, the nurse who manages resident care at the facility, said four of the five siblings have dinner every night because they're in the same annex. But those four always visit the other sibling — or vice versa — nearly every day.
"There are a lot of times when they're together just sitting around the table talking to each other, or with visiting family members," she said. "They all look after each other. And they know when someone may not be feeling well that day, or whatever may be happening. They sense that."
RELATED: At 80, first-time bride weds widower, 95, 'worth waiting for'
Betsy Mullen, chief operating officer for Chelsea Jewish Lifecare, which owns the Brudnick Center, said she's never seen such a circumstance in more than 35 years in the business.
"I've had sisters together. I've had brothers, husbands and wives, mothers and daughters. This is so unusual," she said. "I've never seen the likes of it."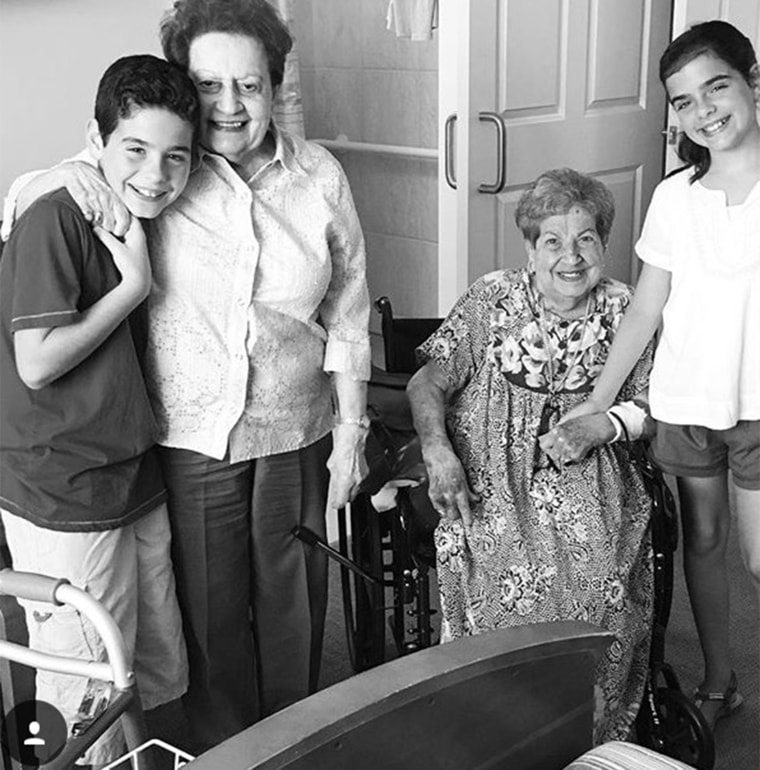 Cena encouraged anyone hearing about her family's story to appreciate their loved ones, especially if they have siblings.
"I can't understand how brothers and sisters can go through life without speaking to each other. Each of us has to accept the others' differences because it makes us who we are," she said.
"When you're old and you think of the best time of your life, you think of those times when you were surrounded by family and friends. Those were the best times of my life. I couldn't ask for anything better in the end."
Follow Eun Kyung Kim on Twitter or Facebook.