After hours of having no luck finding a costume for Josie Kimberlin to wear on "Superhero Day" at her preschool Oct. 28, a brilliant idea came to her mom.
"She's my superhero, so I just looked at her and asked if she would like to go as herself," Alyssa Butler, 22, Josie's mom, told TODAY.com. "Her face lit up with a big smile and we just ran with it."
Josie, 4, was diagnosed with acute lymphoblastic leukemia on June 6, 2013 and is currently in remission. But she's been in and out of the hospital the last few months with a fever, which prevents her from attending school at Kelso C-7 near her home in Kelso, Missouri, as often as she would like. When she does go, her classmates are thrilled to see her.
RELATED: Watch 7-year-old cancer patient sing 'Fight Song' with Rachel Platten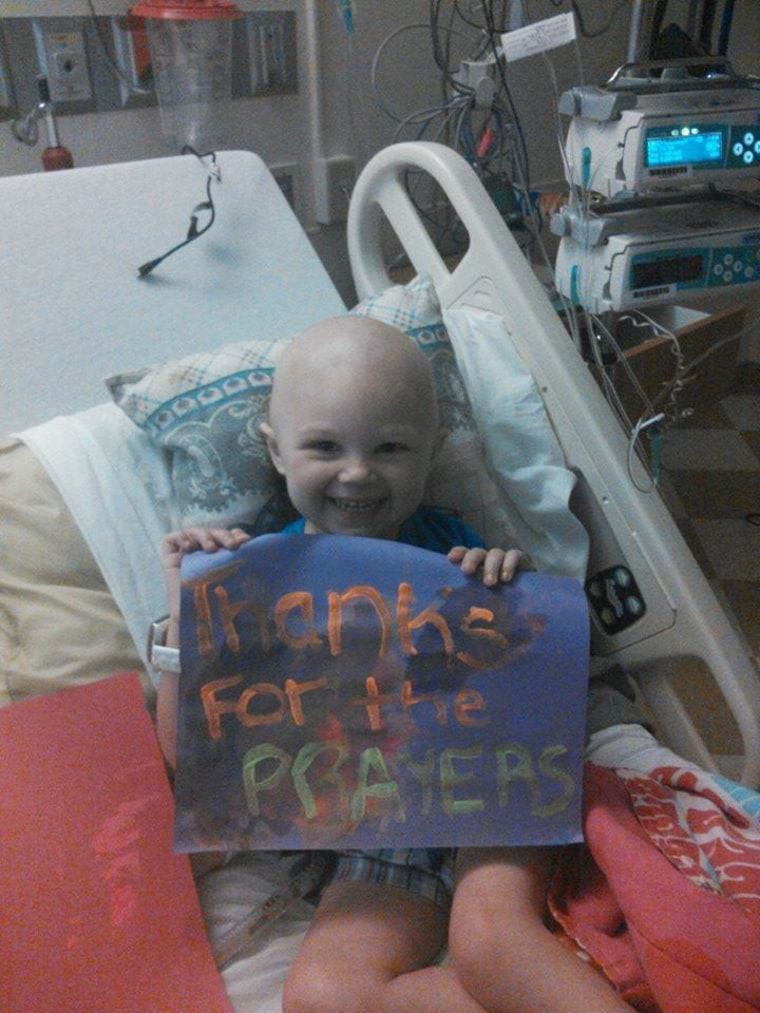 "Every time she walks in, everyone screams, 'Hi Josie, look guys Josie is here!'" Butler said. "It's very sweet and I'm happy to see that she has friends and a normal life outside of doctor's appointments, needles and medicine."
RELATED: 'Hug someone': Boy, 5, gives heart-melting, cancer-fighting tips to governor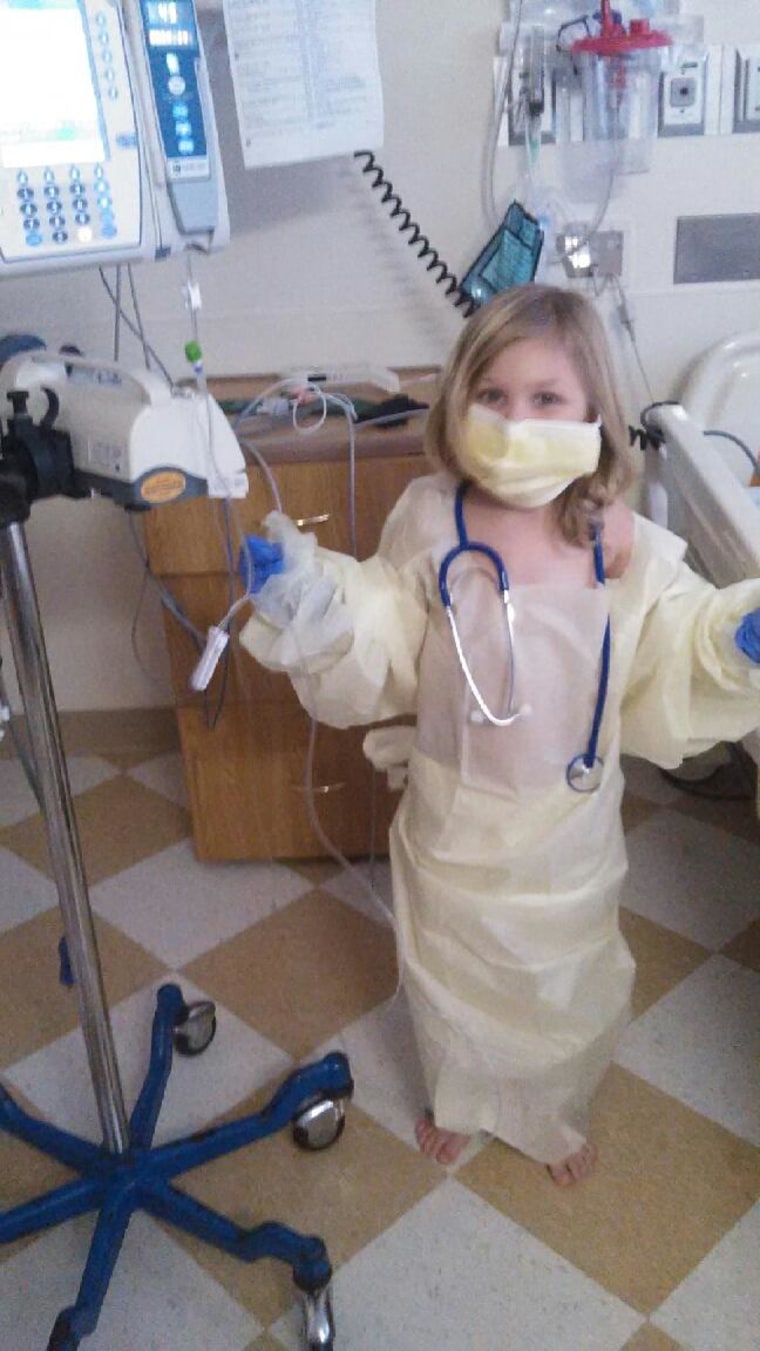 Butler and her husband, Corey Kimberlin, 24, dug up the cape that Josie received from a nurse at Cardinal Glennon Children's Hospital in St. Louis, where she gets treated.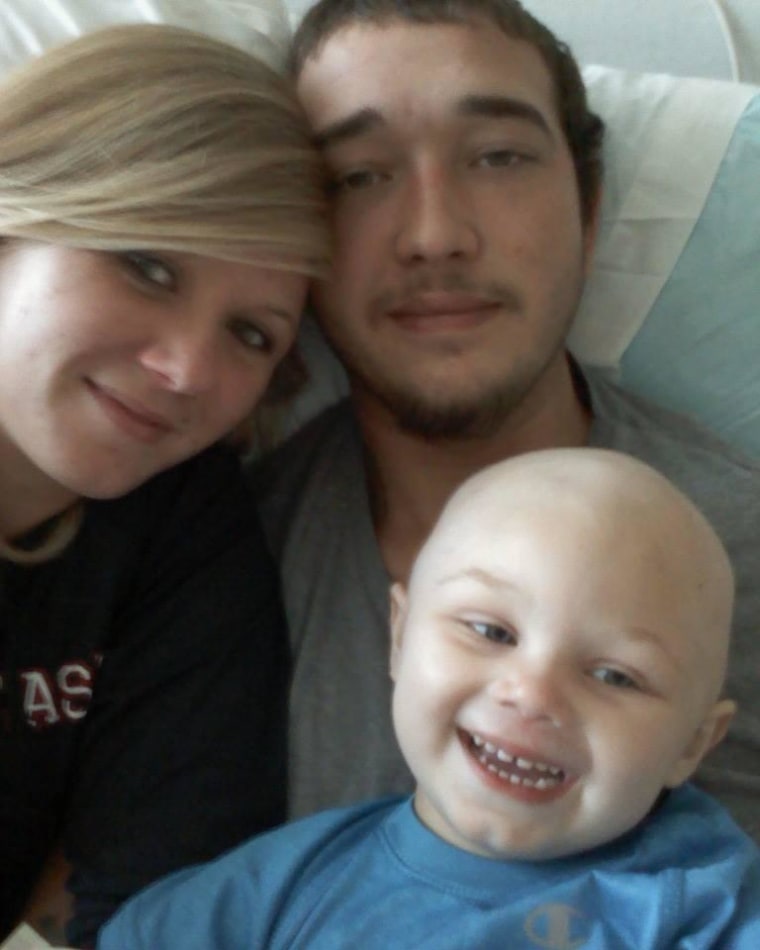 "When she first put on the cape, she was so obsessed that she rode around the hospital on an IV pole showing it off," Butler said.
RELATED: 13-year-old boy runs up iconic 'Rocky' steps after conquering cancer
Butler decorated it and wrote "Super Josie — destroying cancer one day at a time!"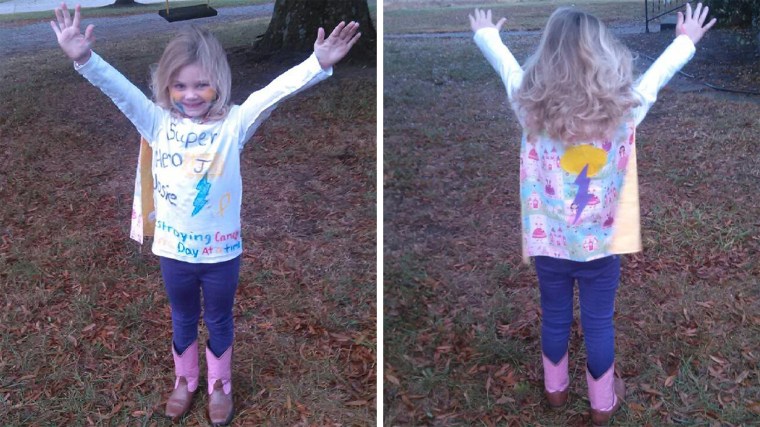 Josie's costume was such a hit that her teacher sent a note home saying how much the whole class loved it.
"Making her feel like a superhero for the day was the best medicine we could've asked for," Butler said.