After posing for that cheesy portrait for the holiday card, we all know about the headaches group portraits can cause. For House Minority Leader Nancy Pelosi and other Democratic congresswomen, it's turned into something of a migraine.
On Thursday, the women gathered on the steps of the Capitol to take a large group photo, but four women were late to the shoot. Instead of gathering all 61 of the congresswomen again on their first day on the job, a House photographer snapped a photo of the latecomers and Photoshopped them into the top of the group, as seen above.
Pelosi's office distributed the manipulated image on Thursday, sending out an email noting, "this version has the four members who were late photo-shopped in."
News organizations ran with the story, questioning its accuracy as a historical document, since four members were not actually present for the group photo.
Ron Sachs, president of the White House News Photographers Association, said Friday in a statement to TODAY.com, "Today's 'doctored' photo is not a true representation of the moment that happened yesterday, which brings into question the integrity of photos released by the government."
At a press conference on Friday, Pelosi said, "Yeah, it was an accurate historical record of who the Democratic women of Congress are. It is also an accurate record that is was freezing cold and our members had been waiting a long time for everyone to arrive."
The photo shoot took around 20 minutes.
"As soon as they would get the group together, another lady would show up, and then another lady," Doug Wilkes, a photo editor for CQ Roll Call, told TODAY.com.
The constant shuffling and readjusting resulted in several differences in the filed photographs sent in by different photo agencies, such as the Associated Press and Getty, as seen below.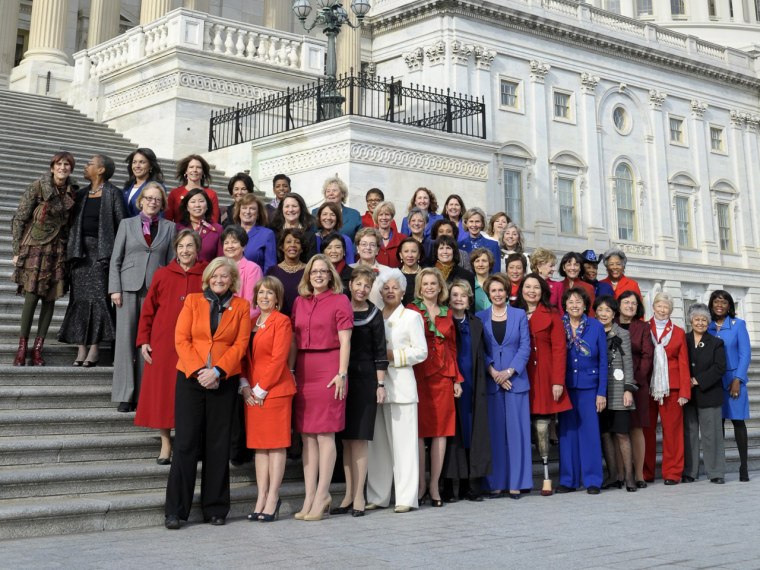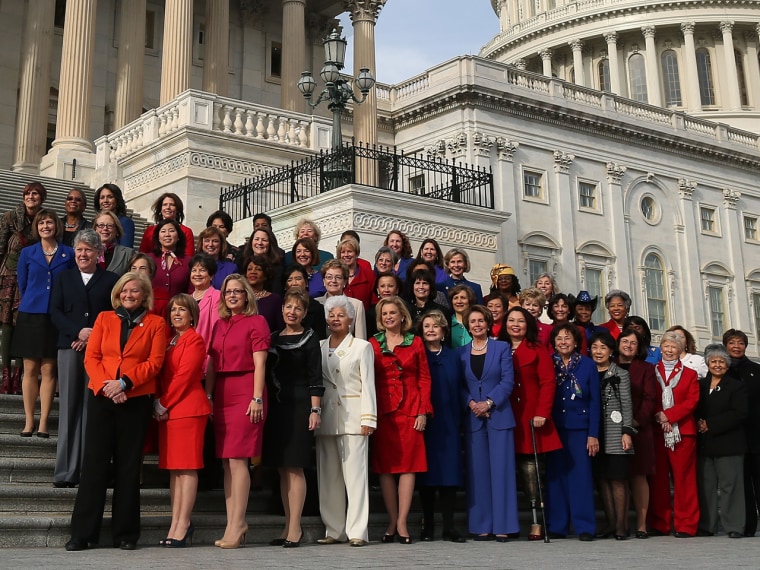 One of the congresswomen who was late, Debbie Wasserman Schultz, D-Fla., ran down the stairs after the shoot apologizing, "I'm sorry I missed the photo!" said Getty Images photographer Mark Wilson.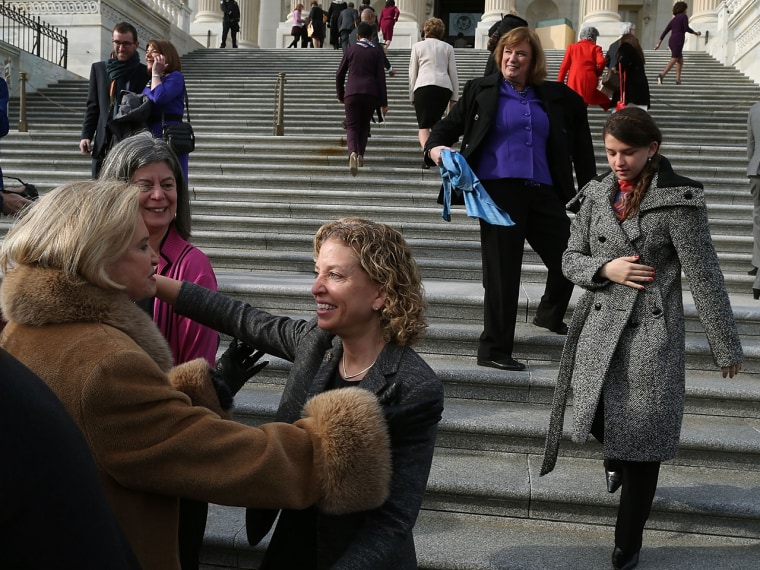 A House of Representatives photographer approached Wasserman Shultz and the other three congresswomen, telling them to stand in front of a blank background so he could Photoshop them in.
"The public believes that what you put out there is 100 percent real," Wilkes told TODAY.com "(Pelosi's) out of touch."
More:
'You're gonna be frisked': Biden gets goofy with senators
From the silly to the somber, the best White House photos of 2012