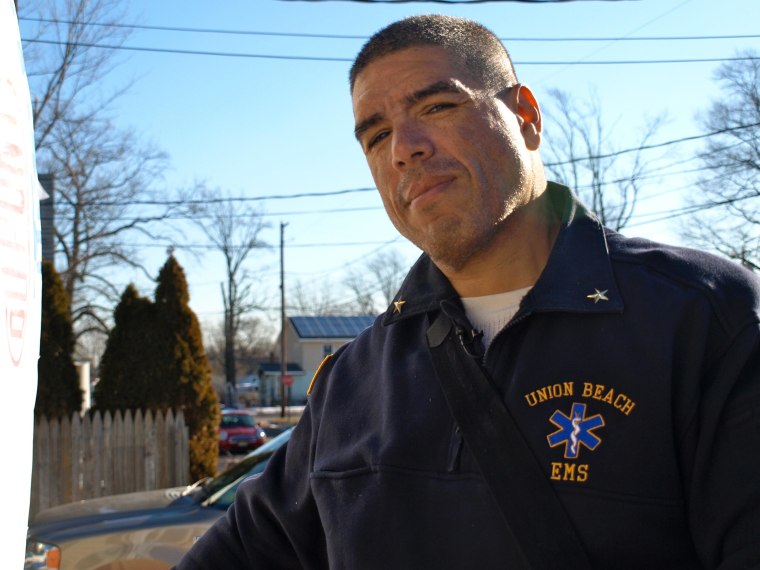 Three months after Hurricane Sandy devastated Union Beach, N.J., TODAY producer Amanda Marshall visited the community to report on the recovery process. Here her words and photos describe the experience:
I watched them trickle in one at a time. Some arrived at the distribution center and greeted volunteers with a familiar "Morning!" Others stood sheepishly at the entrance, not sure if they belonged there. "Some people are still embarrassed to ask for help," explained Union Beach EMS Chief Carlos Rodriquez. "You got to actually go there and say: 'What can I do for you?'"
The Borough of Union Beach is a municipal building. It houses departments like the police and clerk's office. Since Hurricane Sandy, it has become an ad hoc distribution center for those impacted by the superstorm. Church groups and local volunteers lend a hand to give out basic necessities like food, clothing and building materials.
Borough administrator Jennifer Maier said, "The main goal is to just get people back in their homes. It's freezing cold outside. People are living in hotels. They're sleeping on people's floors. They're doubled up in people's houses." She added, "We're just trying to make people whole again."
As our NBC News crew walked in the door, the center got a call from a local family. The Chandlers have six children, one of whom has Crohn's disease. Fourteen-year-old Shane is currently being treated with chemotherapy. That morning, they woke up to no hot water. The pipes were frozen. Their house is two stories and, for the past three months, they've been crammed in the upstairs. The first floor is ripped up due to flood damage.
Steve Chandler worried, "You know, it's hard. It doesn't seem to be getting better." They just got a stove last week and are now able to make hot home-cooked meals, their first since October.
This is a hard-working community of police, teachers and contractors. Many people had insurance, but they haven't seen a dime yet. Little has shown up from FEMA either. Jennifer Maier said most of their resources have come from individual donors. She explained that 85 percent of Union Beach homes suffered water damage of 2 feet or more. The sewers burst during the storm, so for most of these families, little was salvageable.
"It's day by day," confirmed Anna Yergelonis. She and her family lost their entire house and all its contents during Sandy. She had come into the distribution center to pick up some mittens for her kids. "Even if you come in and you get a loaf of bread or a hug, it means a lot."
She took a small plastic bag of supplies; enough to get them through the next few days. She's grateful for the donations. "Angels treaded here," she whispered to me as she left. Yes, Anna, I believe you are right.
For more information on how to help this distribution center, please go to unionbeach.net.
Working with local United Way members and Amazon, TODAY has set up a simple way to donate essentials such as blankets, basic tools and diapers to communities in need. It's easy to help. Learn how at TODAY Gives Hope.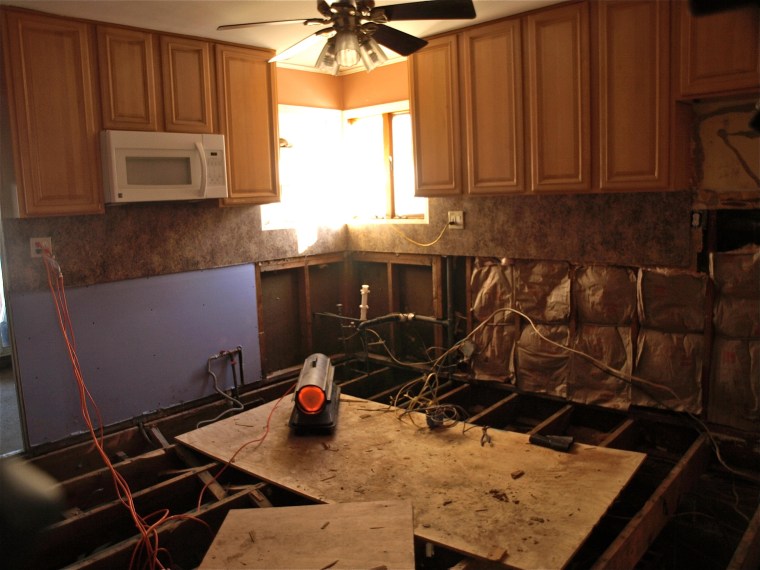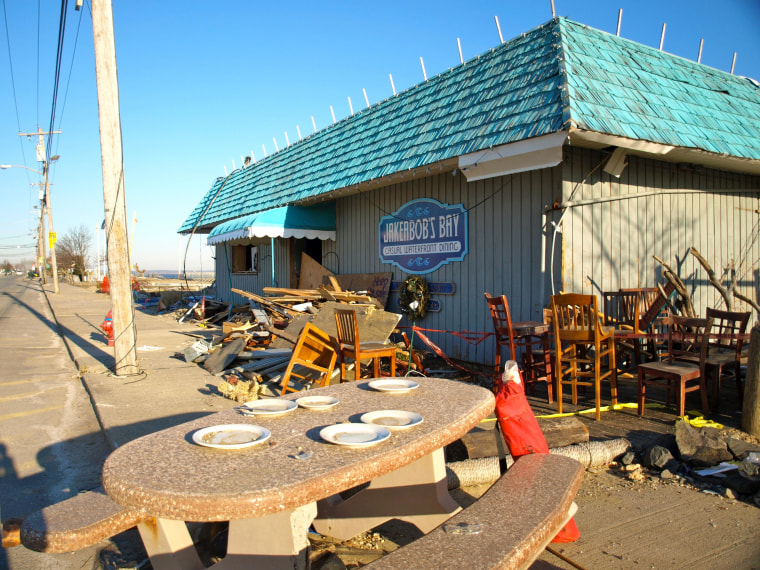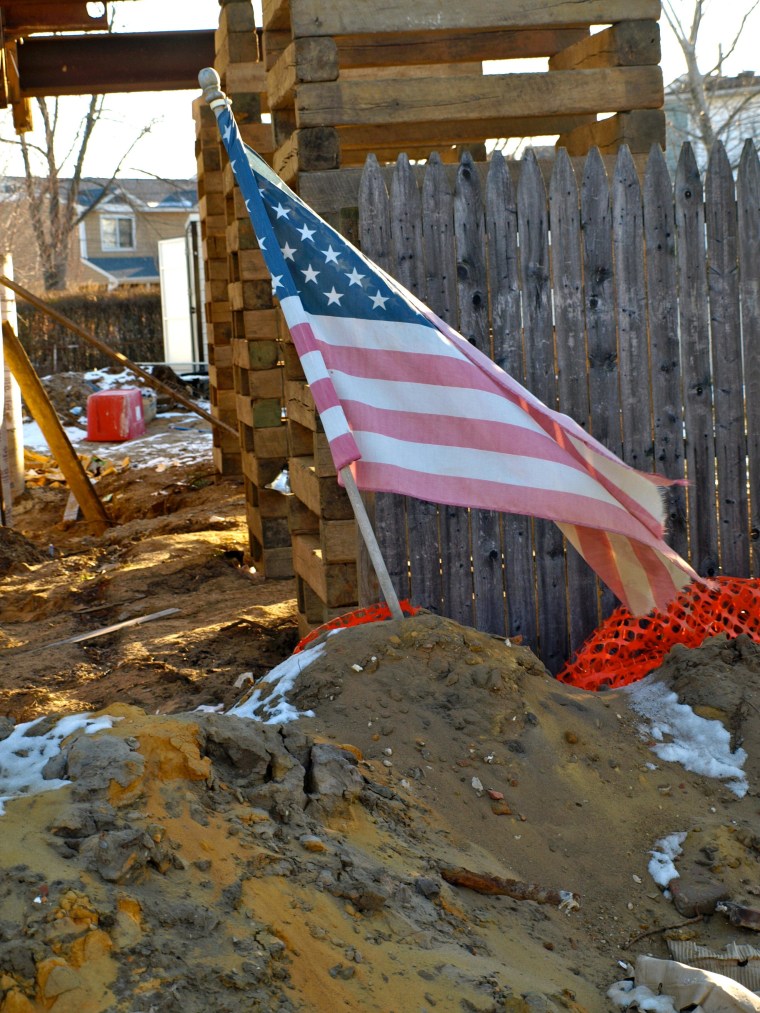 More on TODAY.com:
TODAY Gives Hope: Help those still affected by Sandy