Within seconds last Sunday morning, eight members of the Holcombe family lost their lives inside one of their favorite places to be: their church.
As guest preacher Bryan Holcombe lead the congregation in worship, a gunman opened fire on parishioners of First Baptist Church in Sutherland Springs, Texas, killing 26 people.
The gunman had nearly wiped out three generations of the Holcombe family. Within an instant, Joe and Claryce Holcombe lost children, grandchildren, great-grandchildren and a future great-grandchild in the worst mass murder in Texas history.
The couple's son, Bryan Holcombe, had been filling in for the church's regular pastor last Sunday morning. He was killed along with his wife, Karla, and their son, Danny Holcombe, 36, and Danny's infant daughter, Noah.
"I knew right away that Karla and Bryan were killed," family friend Debbie Bolf told NBC News. "I knew that, and I called her and her phone rang and rang and rang. I knew then."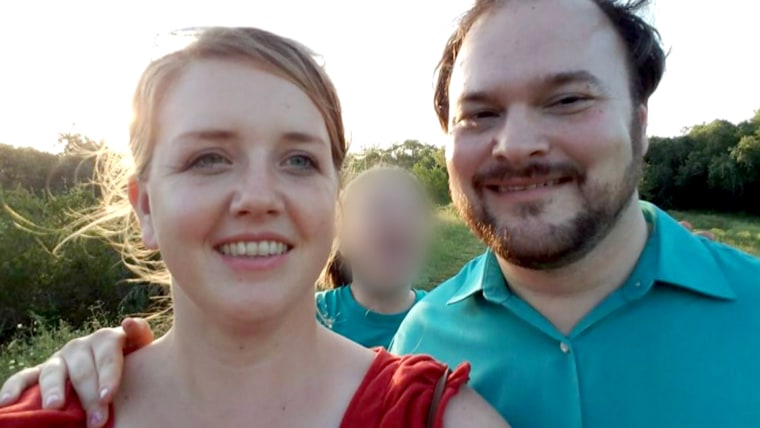 John Holcombe, another son of Bryan and Karla, survived, but his pregnant wife, Crystal, did not. Neither did three of Crystal's five children, Emily, Megan and Greg.
Nearly half of the 26 victims killed by alleged gunman, Devin Patrick Kelley, were children.
Although First Baptist Church Pastor Frank Pomeroy and his wife, Sherri, were out of town when the horror hit, they were not spared in the tragedy.The couple lost their 14-year-old daughter, Annabelle.
"We've had a long night with our children and grandbabies that we have left," an emotional Pomeroy said at a news conference Monday. Asked what he plans to tell other grieving families, the pastor replied: "I'm still working on that."
Sunday church services were always a family affair for the tight-knit, deeply devout Holcombes.
"You don't run into people like the Holcombes every day," Bolf said, reflecting on the impact to her small town. "The only thing the community can do is use the example that they set. Be good neighbors to each other, give, and love each other."