From emotional speeches to everyday people overcoming great odds in incredible ways, there has been no shortage of inspirational stories this year. Here are 25 of the most inspirational stories TODAY covered in 2014 (in no particular order):
1. Graduating from her Washington, D.C., high school with a 4.0 GPA, valedictorian Rashema Melson earned a full scholarship to Georgetown University while living in a homeless shelter.
2. Indiana University grad Parker Mantell overcame his stutter to deliver a powerful commencement speech that noted that Beethoven's deafness, Ray Charles' blindness and Albert Einstein's dyslexia didn't stop them from achieving greatness.
3. An upstate New York camp for deaf children created an amazing music video for Pharrell Williams' "Happy." The campers and staff used sign language, dance and emotion to carry the tune.
4. Kamryn Renfro, a 9-year-old who shaved her head to show solidarity with a friend with cancer, was suspended for violating her Colorado charter school's dress code, but was reinstated after a social-media campaign prompted the school board to reconsider.
5. Gabrielle Giffords, a former member of the House of Representatives who was gunned down in a 2011 attack that killed six people, took a January sky-dive to "feel alive."
6. News anchor Joan Lunden, who's battling breast cancer, appeared bald and smiling on the cover of People magazine, and contributed to TODAY's October coverage of Breast Cancer Awareness Month.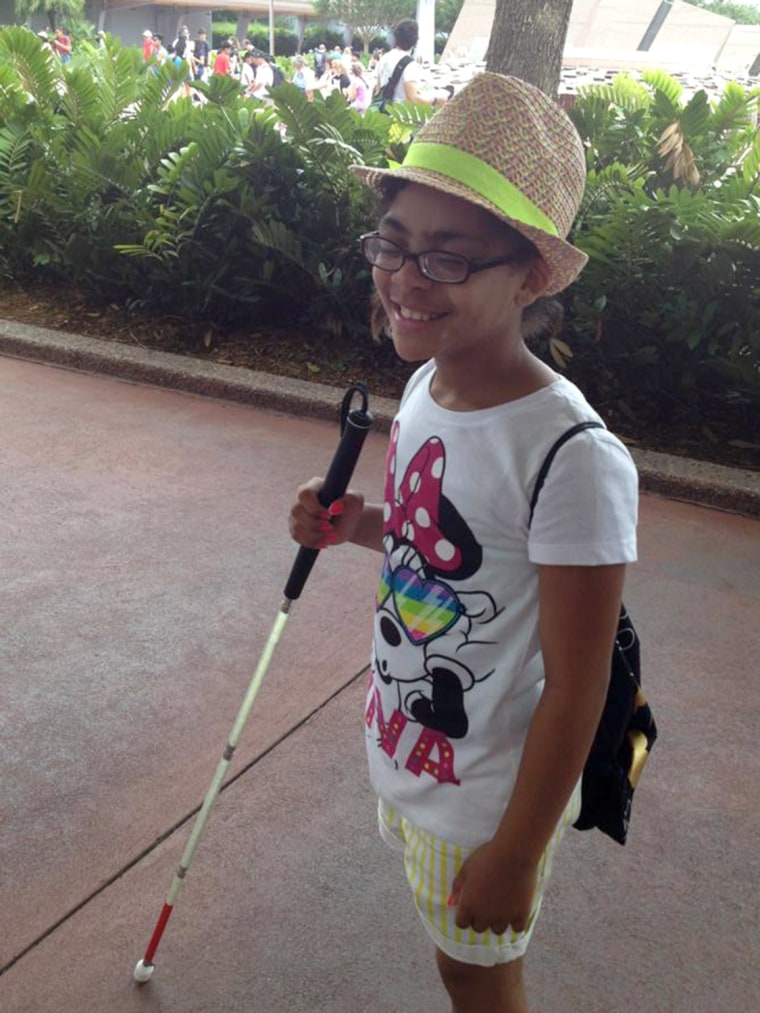 7. Sixth-grader Adrianna Kenebrew, who's legally blind, doesn't let her condition stop her from excelling in gymnastics.
8. Boston Marathon bombing survivor Jeff Bauman, who lost both his legs in the attack, got engaged to the marathon runner he cheered on that day, and became a father to a baby girl in July.
9. Olympic gold-medalist Amy Van Dyken-Rouen continues to be optimistic while rehabbing from a June ATV accident that left her paralyzed, and hopes to walk again.
10. Born with a rare condition that required the amputation of his right foot and left leg, 2-year-old Kayden Elijah Kinckle learned to walk while repeating the phrase, "I got it."

11. After his Rhode Island baseball team was eliminated from the Little League World Series, coach Dave Belisle delivered an inspiring speech that went viral.
12. Apollos Hester delivered an incredible speech after his East View High School football team in Texas rallied to win the game.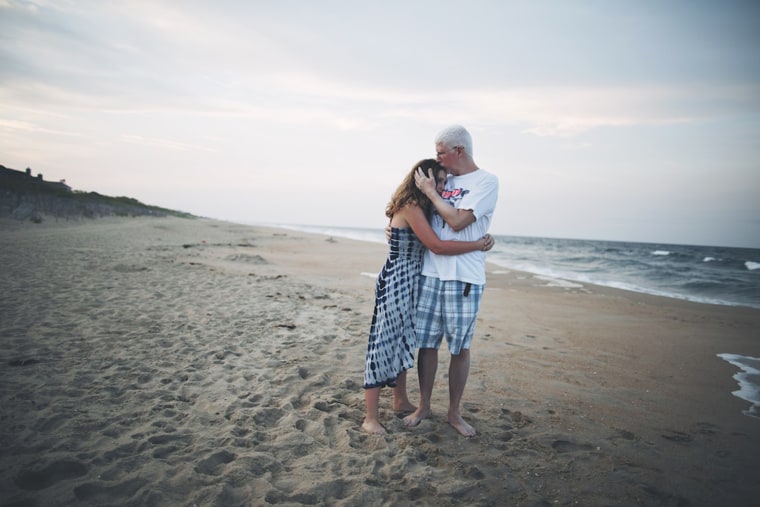 13. Virginia dad Garth Callaghan, who scribbled uplifting notes onto napkins that he slipped into his daughter's lunchbox, wrote a "Napkin Notes" book, plus an additional 826 notes "just in case" as he battled cancer for a fourth time.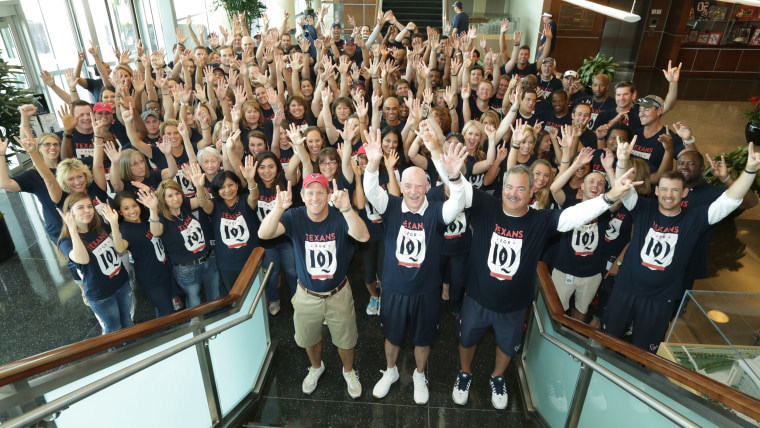 14. The Houston Texans and their fans rallied behind player David Quessenberry in a "DQ Strong" campaign as he fought non-Hodgkin lymphoma; he'd later receive the team's Ed Block Courage Award.
15. In one of the most hilarious and emotional Ice Bucket Challenge videos to go viral, Anthony Carbajal revealed he had ALS on his way to appearing on "Ellen," and became one of the most vocal and visible advocates for research and treatment.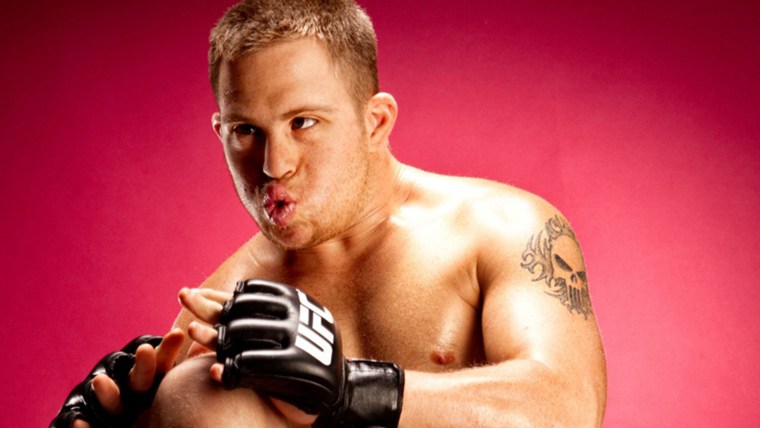 16. Mixed martial arts fighter Garrett Holeve, who has Down syndrome, fought stereotypes — and the Florida State Boxing Commission — to get into the ring, and succeeded with a Nov. 8 bout in Sullivan, Missouri.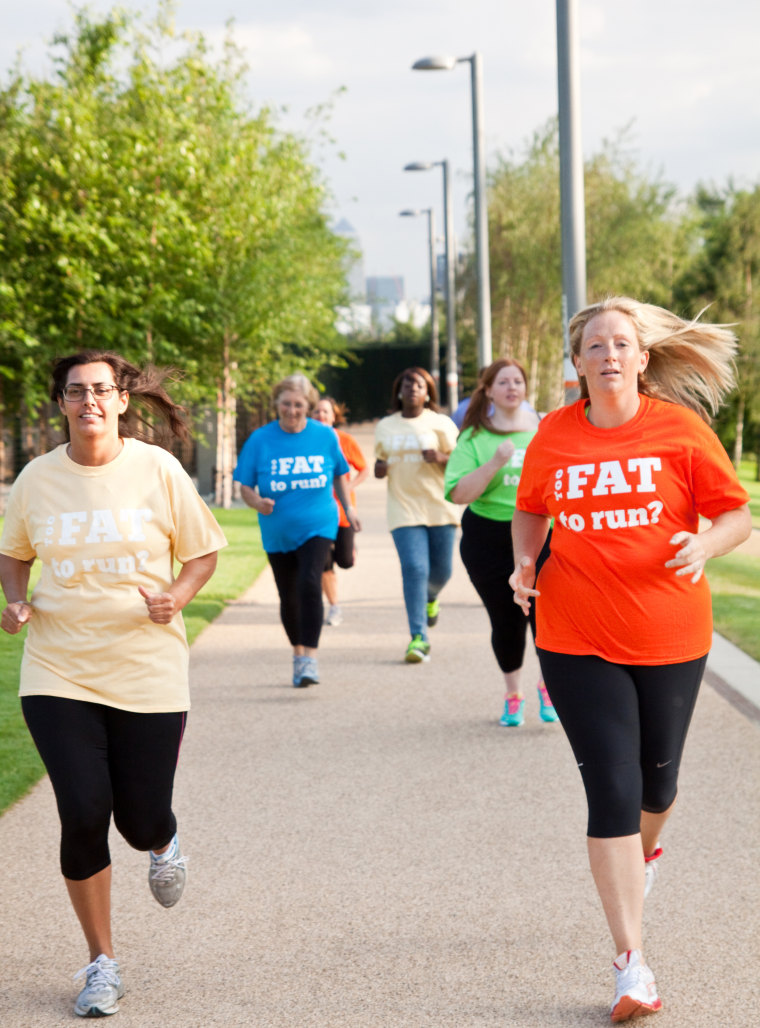 17. British marathoner Julie Creffield refused to take fat-shaming sitting down, launching The Fat Girls' Guide To Running website to encourage readers of all sizes to get healthy.
18. Nevada teen Michael Tatalovich took to Instagram to share his cancer battle through provocative, stark and honest images.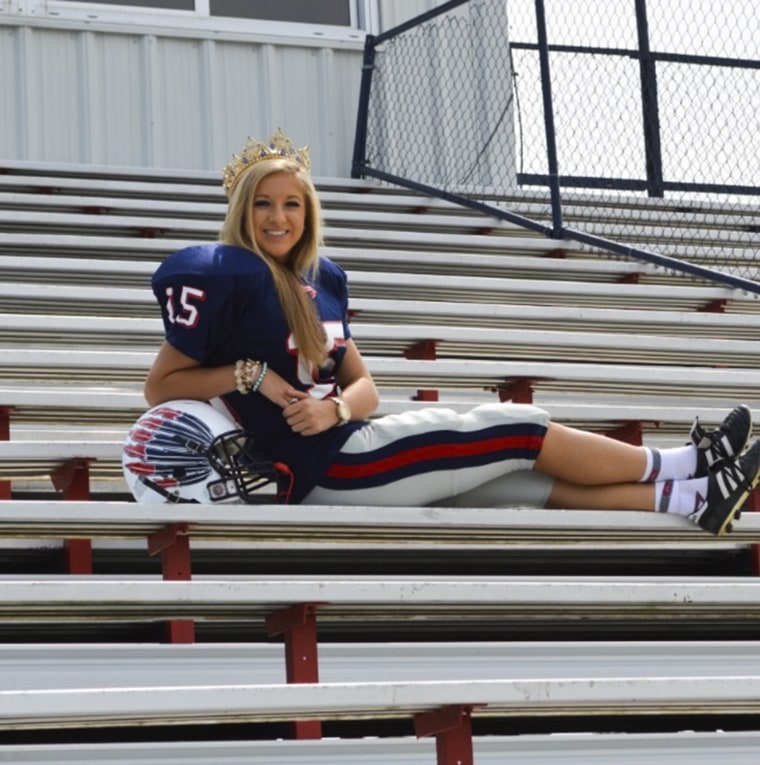 19. Mary Kate Smith, a homecoming queen and starting kicker for her Mississippi high school's football team, inspired many TODAY.com readers to share stories about their favorite girls to gear up for the gridiron.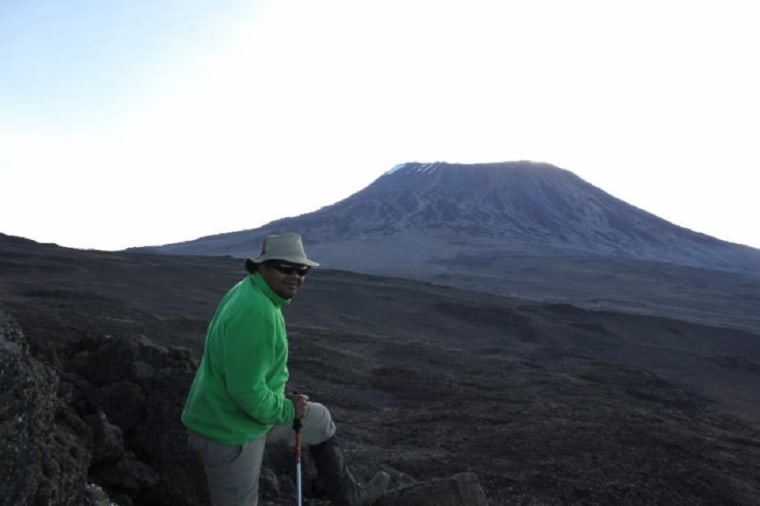 20. As someone who's endured his share of adversity and guided at-risk students through it, mentor Kurt Kannemeyer plans to summit Mount Kilimanjaro on his second attempt in January.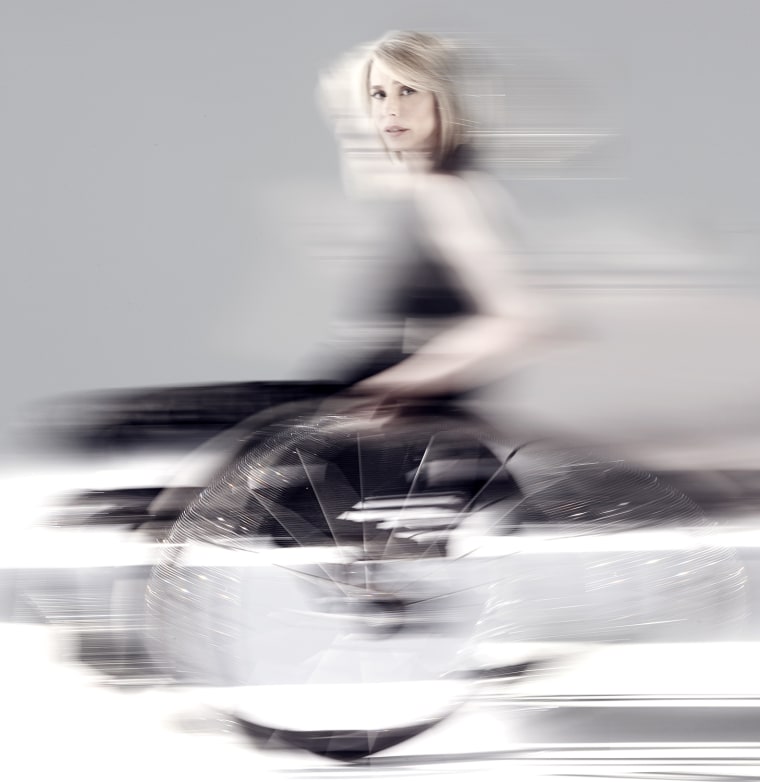 21. Thirty years after a car accident left her paralyzed, model Wendy Crawford co-created The Raw Beauty Project NYC, a photo exhibit that empowers women with disabilities.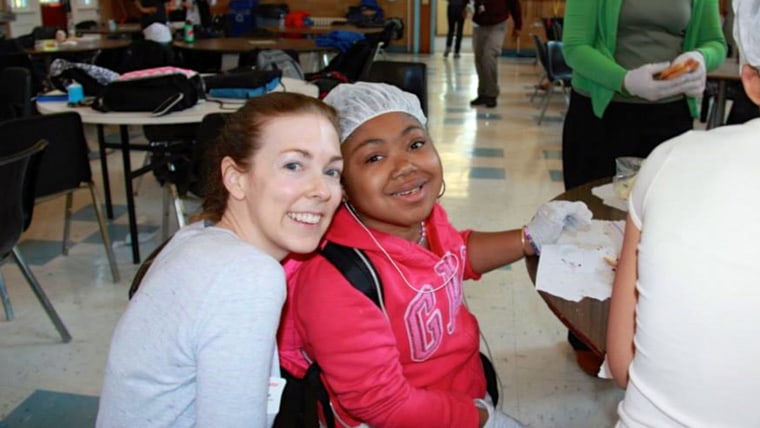 22. After a 2011 encounter with a homeless man at Grand Central Terminal, New York's Erin Dinan has been battling hunger, One Sandwich at a Time.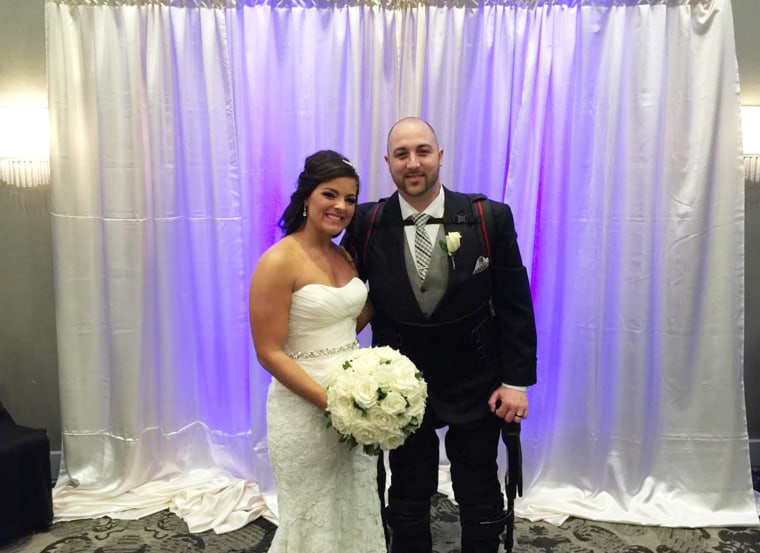 23. With the help of rehabilitation staff and a mechanical exoskeleton, "bionic groom" Matt Ficarra was confident his paralysis wouldn't stop him from walking down the aisle at his own wedding.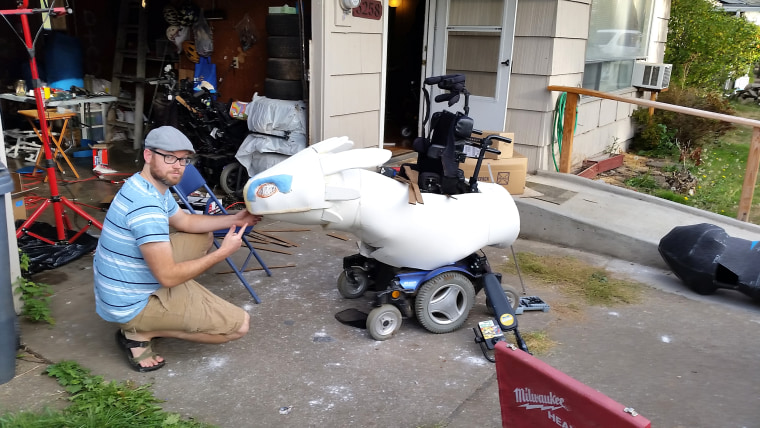 24. Oregon dad Ryan Weimer's successful Kickstarter campaign helped him build an ornate "How to Train Your Dragon" costume for his son, who is wheelchair-bound with muscular dystrophy.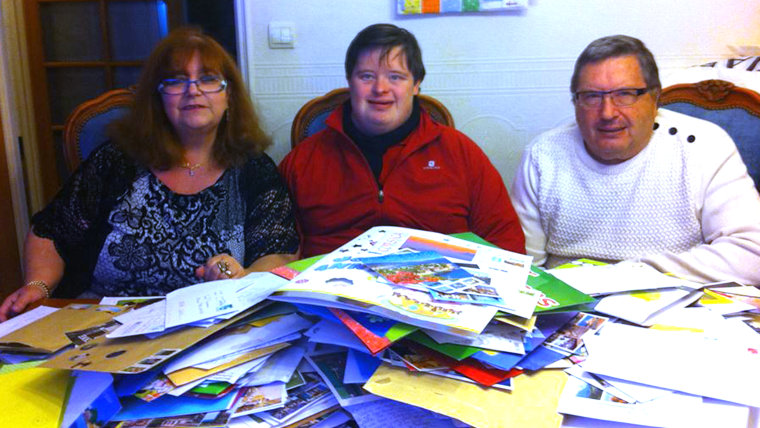 25. When Lucien Parisseaux asked a couple of dozen Facebook friends to mail postcards to celebrate the 30th birthday of his son, the post went viral, and 42,000 parcels would be delivered to their home in France.
Follow TODAY.com writer Chris Serico on Twitter.