When an Army major learned that only four people were attending a funeral for a World War II homeless veteran, she not only decided to attend — she took action. "In the military, we don't serve alone, therefore we should not die alone," Maj. Jaspen Boothe said.
She was invited to attend the funeral of Serina Vine by William Jones, a retired Marine who works at Quantico National Cemetery, and on June 7, he recited Boothe's words in front of 200 strangers.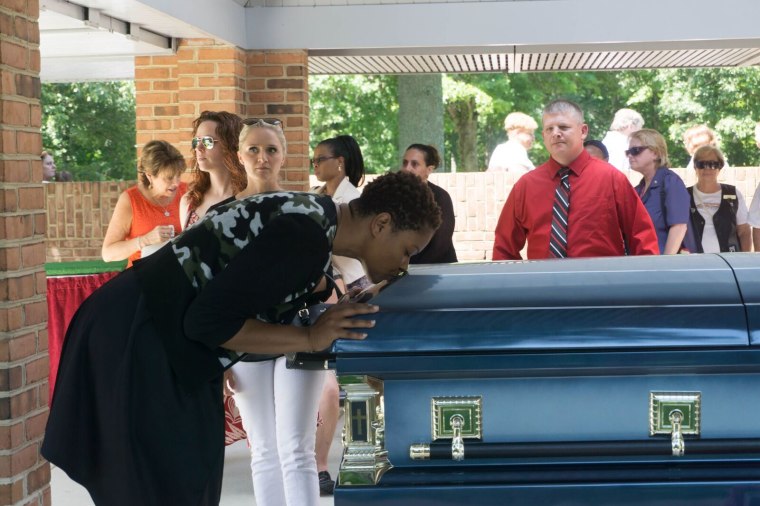 But Boothe, a formerly homeless vet who now runs a nonprofit for homeless female vets called Final Salute, didn't just accept the invitation; she posted in every veterans group she could think of, and asked people to attend Vine's funeral.
RELATED: Hundreds turn out for funeral of Don Kaas, a military veteran with no family
"I was thinking my efforts would make maybe 20 to 30 people show up, but when I arrived, there were hundreds of cars lined up," Boothe, 38, told TODAY.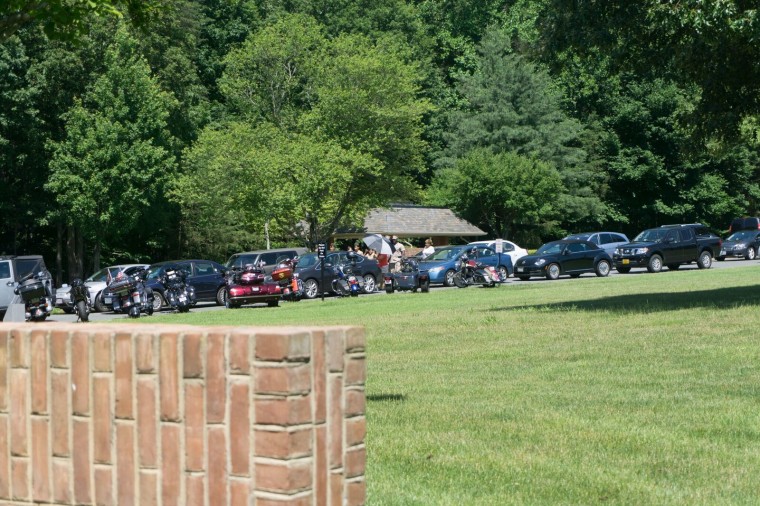 Little is known about Vine's life, aside from the fact that she served in the Navy from 1944 to 1946 and was found — apparently showing signs of dementia — on the streets of Washington D.C. in 1995. She was taken to the Department of Veterans Affairs' Community Living Center, where she lived until her death at the age of 91.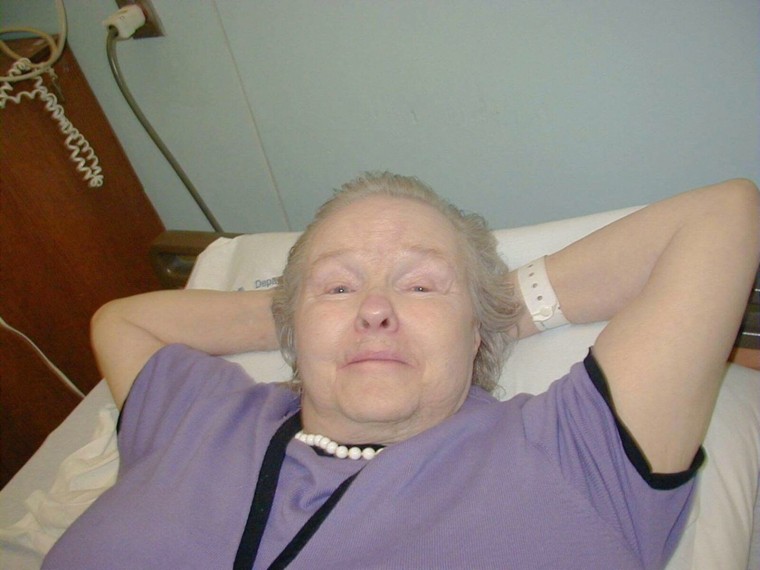 Jones did some research to find out that Vine graduated from the University of California, Berkeley, in 1954. He also asked her caretakers at the living center for more information; they said she spoke three different languages, loved to dance and went to church every Sunday.
Boothe identified a great deal with Vine's story. She was about to deploy to Iraq to be a postal platoon leader when Hurricane Katrina hit in August 2005, leaving her and her then 9-year-old son, Brandon, homeless.
RELATED: Wounded veteran gets surprise backyard makeover: 'I had to pinch myself'
Things got even worse a month later when she was diagnosed with adenoidal cancer, which typically affects salivary glands. She is now a disabled vet living in Haymarket, Virginia, serving as a senior human resources officer in the Army Reserve, in addition to running Final Salute.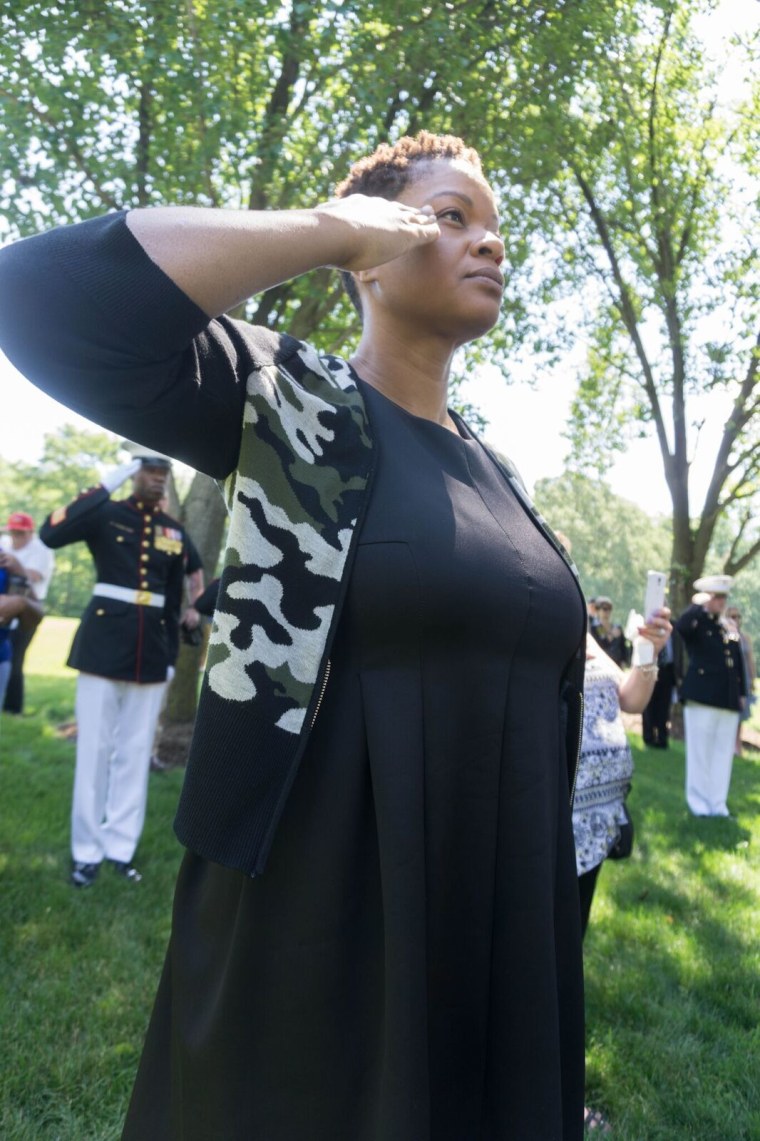 "When I went up to speak, I referred to myself as Serina's sister, not because we were raised by the same parents, but because at one point, we both raised our hand and agreed to serve our nation," Boothe said.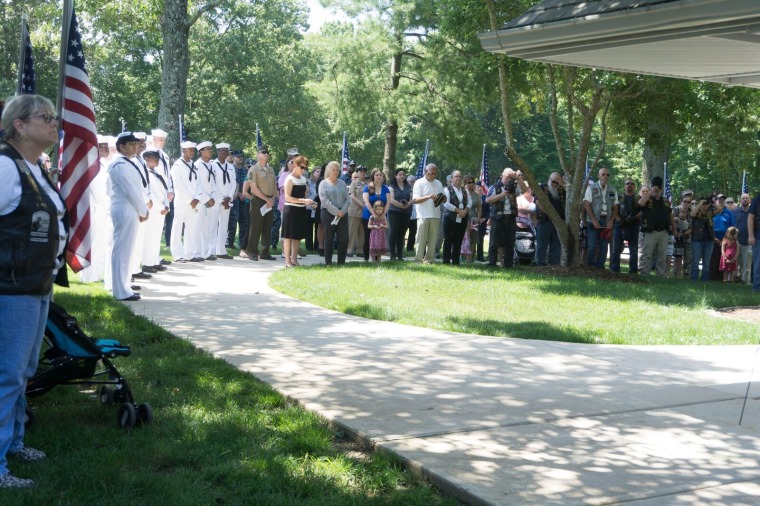 "She may not have had family and friends, but here we were standing in solidarity together as her family."
Through the tears, Vine's 200 "family members" showed the power of the military community and how they come together to honor their own.
RELATED: Sergeant Matthew Whalen gets final salute before donating organs to veterans
"I meant what I said when William reached out to me about the military being a family," Boothe said. "We're not separated by race or religion, we're bound through our service and sacrifice."
Katie Bryan, who took care of Vine's finances and made the funeral arrangements, is spending the next six months looking for her family members to see if they would like the flag. If she doesn't end up having any luck, she plans to donate it to the Women in Military Service for America Memorial.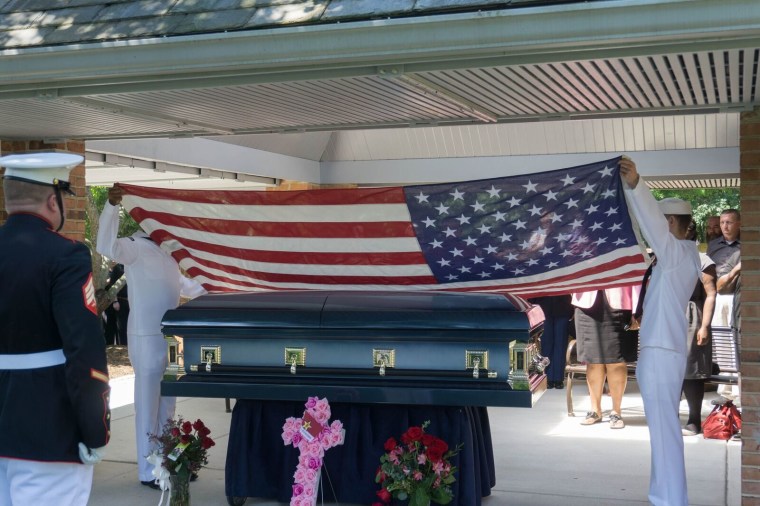 "It was a final act of respect for her," Boothe said. "I didn't know her, but I care about her and her service."