Logan Stevenson, the dying 2-year-old who broke the country's heart when he served as best man at his parents' wedding on Saturday, has passed away. He died Aug. 5 of complications from Fanconi anemia, the rare genetic disease that had plagued him for most of his short life.
"At 8:18 my son took his last breath in my arms," Logan's mother, Christine Swidorsky, wrote in a Facebook post late Monday evening. "I'm so sad, upset and I'm in disbelief. He is with angels, and he's in no more pain. No more sickness, no more hospitals. We love all of [you] for all your prayers."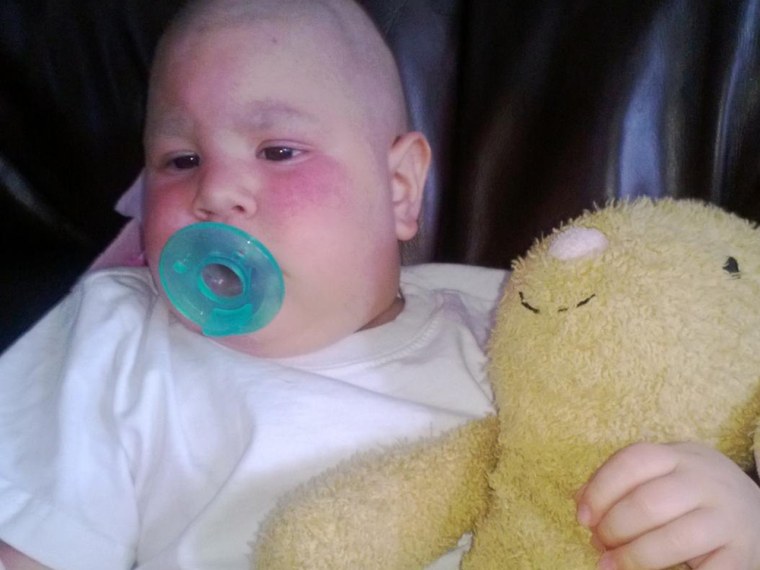 Logan had been battling leukemia and cancerous tumors on his kidneys since December 2011, and a few weeks ago his doctors informed the family he had only weeks left to live.
"It hurts. I've cried so much today I can't even shed another tear," Swidorsky told TODAY on Monday, as Logan's condition grew worse. "I'm heartbroken."
Swidorsky and Logan's father, Sean Stevenson, decided to hold their planned June 2014 wedding last Saturday, so that Logan could be a part of the big day.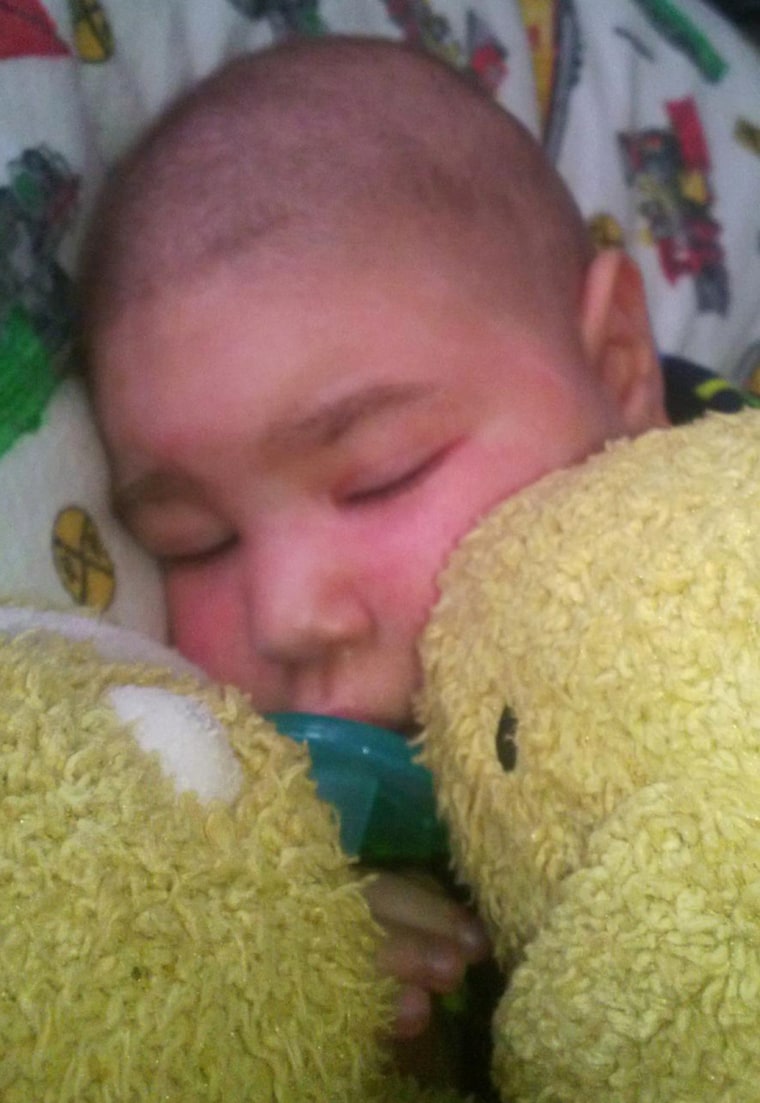 The festivities were held in the backyard of Swidorsky and Stevenson's Jeannette, PA home, and Logan was his parents' best man; he walked down the aisle in his mother's arms.
"This is our dream come true. All our family together and we're all together celebrating, the celebration of my son's life and the celebration of our marriage," Swidorsky told NBC affiliate WPXI Saturday.

Logan's story captivated readers all over the country, and Swidorsky, who told TODAY.com she gets between 100 and 200 Facebook requests a day, says the constant outpouring of support has kept her going.
"I am so thankful his story was out there, and we got to share his story with the world," Swidorsky said Monday. "We just want everyone to know who Logan is. His legacy is going to live on."

In addition to Swidorsky and Stevenson, Logan is survived by two sisters, 1-year-old Savannah and 13-year-old Isabella.