Nine U.S. servicemembers died when two U.S. military helicopters crashed Wednesday night during a training exercise in Kentucky, officials said.
The nine crew members with the 101st Airborne Division were flying two HH60 Blackhawk helicopters around 10 p.m. CT on March 29 when the crash occurred in Trigg County, Kentucky, about 40 miles away from U.S. Army base Fort Campbell.
All soldiers aboard the helicopters were killed in the accident. Their identities will not be released until next of kin have been notified, Brig. Gen. John Lubas of the 101st Airborne Division said during a Thursday press conference.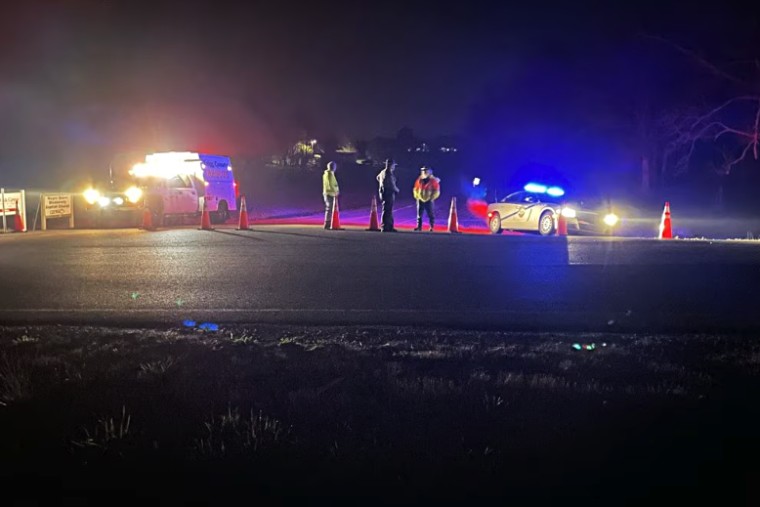 "The command is currently focused on caring for the servicemembers and their families," Fort Campbell said in a statement on Thursday morning.
Local resident Nick Tomaszewski told NBC affiliate WSMV it's normal to see helicopters in the area, but he noticed the helicopters were flying "really close" Wednesday evening.
He said the helicopters "were coming across and there was a large explosion in the sky ... and then the entire tree line lit up."
"Two helicopters just disappeared out of the sky. There was a large flash," Tomaszewski said. "We started seeing another helicopter that circled that area where I thought the impact was for probably for 30 minutes and then we saw ambulances and sirens."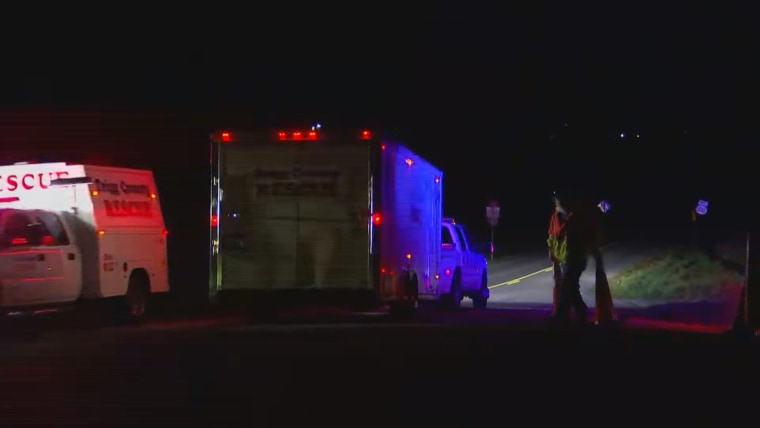 The Kentucky State Police is assessing the crash scene, which Trooper Sarah Burgess, a public affairs officer with the Kentucky State Police described as a partially wooded "field area," along with military investigators and other agencies.
A perimeter has been set up around the debris field, Burgess told reporters.
"We've got some tough news out of Fort Campbell, with early reports of a helicopter crash and fatalities are expected," Kentucky Gov. Any Beshear said, adding to "please pray for all those affected."
The 101st Airborne Division is the only air assault division of the U.S. Army and is based near the Kentucky-Tennessee border, according to the Army.