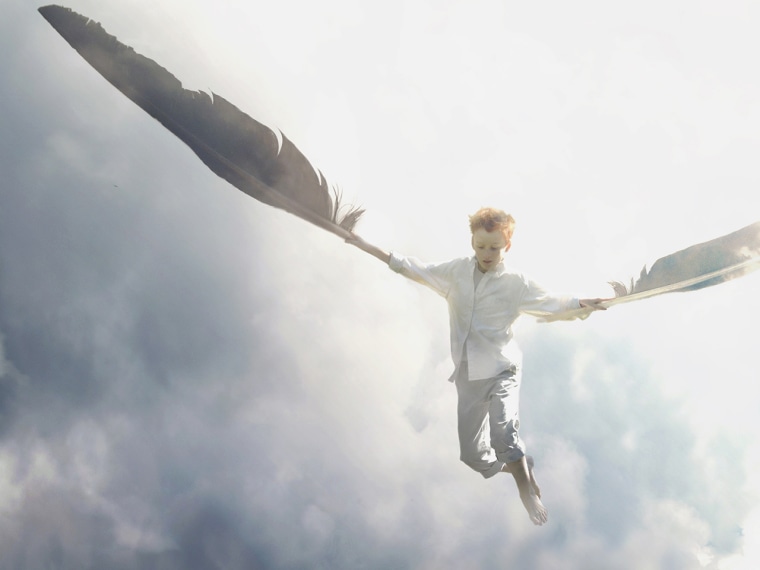 When a series of beautiful photographs started to make the rounds online last week — eerie shots of miniaturized people posed against dreamlike backgrounds — photo enthusiasts across the Internet were impressed with the maturity and skill of the photographer identified on his Flickr page as simply "Zev."
But it turned out that this professional photographer had a secret: He's just fourteen years old.

Zev Hoover lives in a Boston suburb where he is home schooled by his mother, a sculptural artist. When he was younger, Zev took pictures on a cell phone for fun.
Recognizing his budding talent, his mom bought him a point-and-shoot camera on eBay. Then a better one. Then an even better one. Now he has two cameras — his regular camera, which he named "Betsy," and his film camera, whose name is "Diana."
"I like naming things," he says. "My bike is named Patrick."

The youngest of four kids, Zev watched his older siblings pursue their own creative interests, and worked with his sister Nell on some ideas for pictures.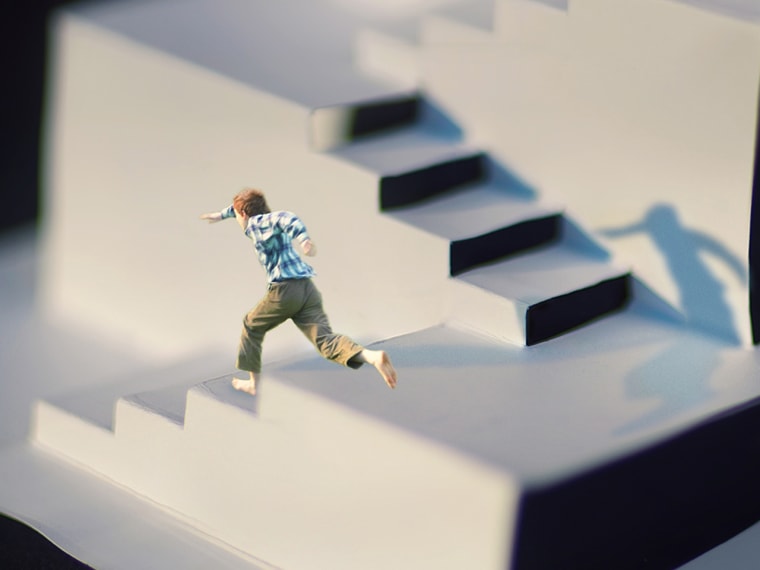 "My sister is more of a writer, but she is sort of my partner in crime," he says. "I do the actual work with the camera and edit the picture, but she helps with a lot of the concepts."

Zev credits Nell with coming up with the concept that would make him an Internet sensation. He even chose his Flickr username, "Fiddle Oak," because it was a play on the words "Little Folk."

As for how the photos come together, he explains his process: "I shoot what I call the background — the scene, without props, first. Often it's a collage of multiple pictures. Then I try to match the lighting of that picture and take pictures of people in the right position to be in the pictures, then I shrink them in Photoshop and change the colors so they match the background a little bit better, then I do overall color editing to make them match. It takes a long time."
14-year-old Zev Hoover has become an online sensation for these eerie, dreamlike photos.
Zev's hard work has clearly paid off. Even before he caught the attention of popular design and photography blogs, he had befriended other photographers through Flickr and credits those people, most of whom he has never met in real life, for encouraging him.
"I'm inspired a lot by the community there," he says. "It's two-way, and it inspires and invigorates me a lot. There is so much good energy."

As for the recent success of his work, he says simply, "It's just so lucky and random."

When Zev isn't working on his photographs, he can usually be found reading tech blogs or building and flying model airplanes. And although it's a few years down the road, he has thought about going to college, possibly to study art or graphic design. In the meantime, he'll be keeping up his photography work — and maybe even putting together a book.
All this before he's even old enough to drive.