At 106 years old, Virginia McLaurin has seen and done more than most of us can imagine. But until recently, there was one experience she wished for that remained unfulfilled: meeting President Barack Obama.
A video the White House posted to Facebook Sunday night shows McLaurin dancing with joy as that dream finally came true.
"Hi!" she shouted with her arms outstretched as the president approached her.
She couldn't contain her excitement, and when the commander in chief asked her if she'd like to meet the first lady, McLaurin practically sprinted toward Michelle Obama.
MORE: Michelle Obama opens up to Stephen Colbert about post-White House plans
The president urged McLaurin — who'll be 107 next month — to slow down. But there was no chance of that happening. Before long, she was dancing and swaying as she held hands with the first couple.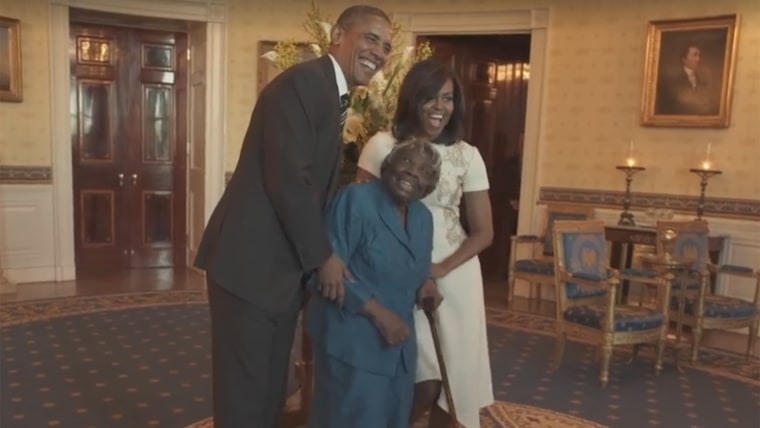 "I thought I would never live to get in the White House," she said. "And I tell you, I am so happy! ... I'm here to celebrate black history."
In another clip, uploaded to YouTube in 2014, McLaurin explained that she also never thought she'd live to see a black president elected, and that she prays for Obama "every day of my life."
Follow Ree Hines on Twitter.