Twin 103-year-old sisters, who spent most of their lives living next door to each other in a small British village, have died just weeks apart.
Florence Davies and Glenys Thomas, who were Britain's oldest twins, passed away at the Welsh home care facility where they spent their final days.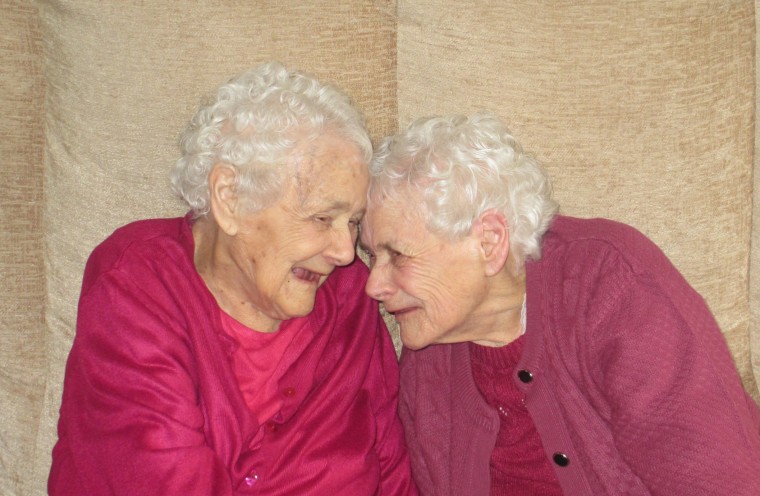 "It was a huge privilege for all of us at Abermill to care for two such wonderful ladies," Christine Tipper, Abermill Care Home's deputy manager, said in a statement. "They both made such a positive impact on the life at the home and will be hugely missed by all of us here and by their family and friends."
Thomas passed away on April 23. Davies died on May 20.
The women were born in on Nov. 22, 1911, the same year the Titanic was launched, and had five children, twelve grandchildren and nineteen great-grandchildren between them.
The women spent most of their adulthood living next door to each other, Abermill said in a statement: "They even built an interior door joining their two kitchens to make it even easier for them to see each other!"
At Abermill, the sisters lived in rooms just doors away from each other and enjoyed spending time together in the communal lounge area.
The sisters celebrated their 103rd birthday at Abermill with family, friends, staff and fellow residents.
Follow TODAY.com writer Eun Kyung Kim on Twitter.