There's no doubt that being an identical twin is something special, but living to be 100 years old with your look-alike sibling? Now that's just remarkable.
Meet Mary Belle Roach and Mae Belle Powell, better known as "The Wallace Twins" — a nickname, based on their maiden names, that has stuck over the years. These adventurous, life-loving centenarians have lived through some of the country's most challenging and exciting times. And what makes their journey through life so inspiring is not only the memories the two have created, but also the inseparable bond they've formed with one another.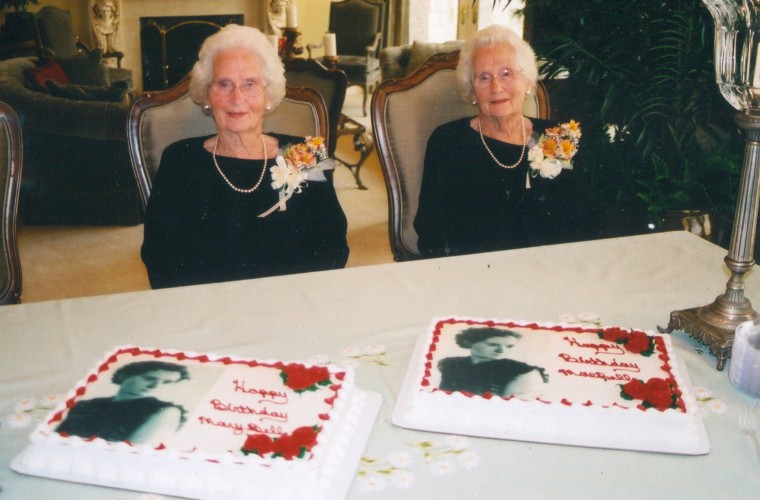 The twins were born during World War I on March 25, 1916 in Symsonia, Kentucky, where they live today. They were teenagers when the Great Depression shook the country. "It was really bad, we had nothing," Roach told TODAY. "The only monthly expense was home insurance."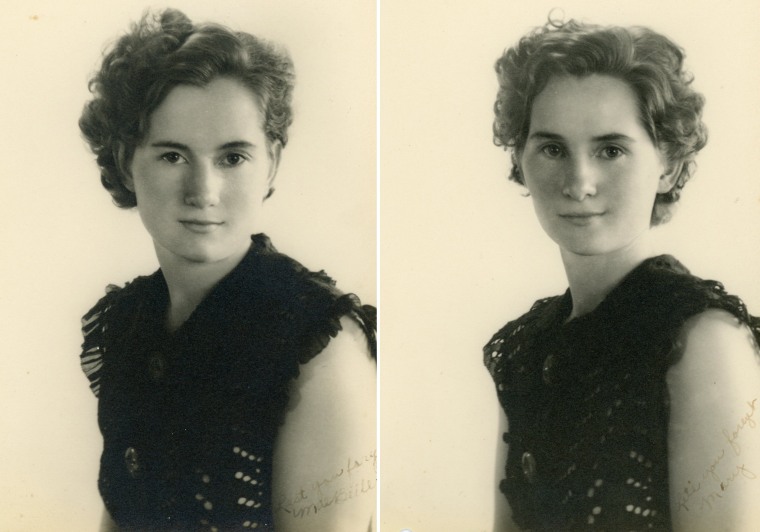 During this difficult time, the sisters were lucky enough to continue their education together at Murray State College (which cost $5 a semester at the time!). At school, the jokesters sometimes took advantage of their identical appearance.
RELATED: Mom gives birth to 3 sets of twins in 5-year period
"She (Mae) can't hit a ball to save her life," said Roach. "So I would go to (gym) class for her and she would write my book reports for me."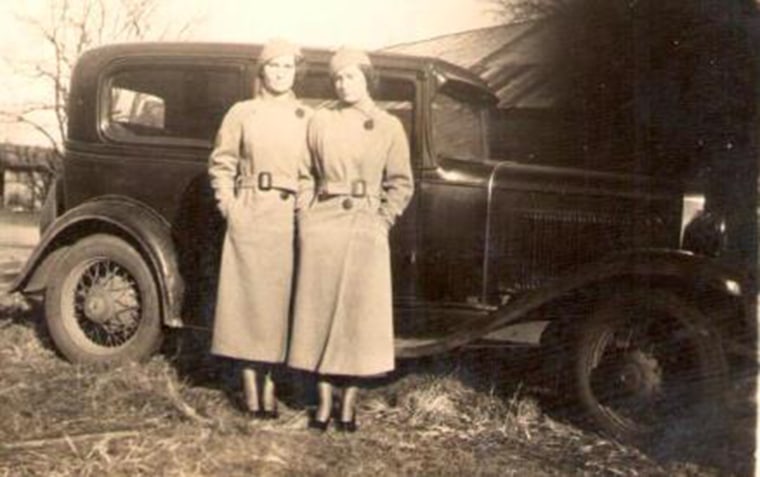 After graduating from college, the duo married best friends they had grown up with, and accepted teaching jobs at Symsonia Elementary School. "You want to know what my salary was?" Powell, the older twin, asked over the phone. "It was $1 a day."
RELATED: Identical twins each give birth to 2nd set of twins
The sisters would teach in the same classrooms, right across the hall from each other, for the next 42 years.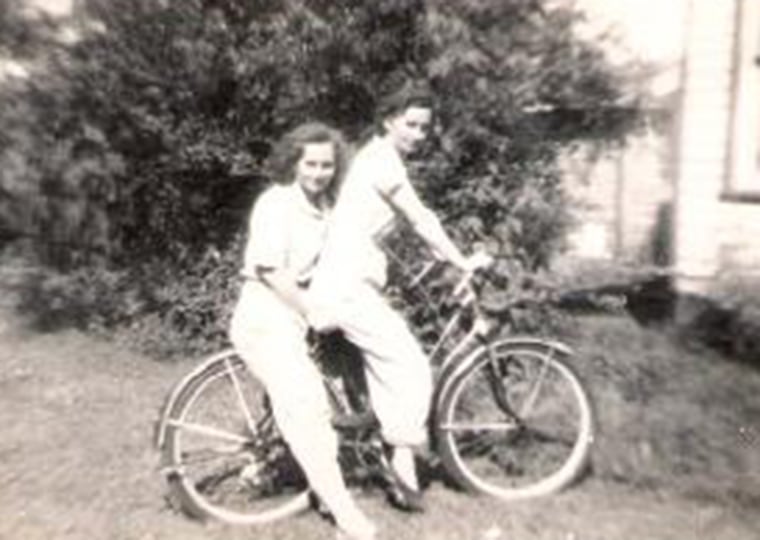 In the 1940s, their teaching careers were put on hold when their husbands were drafted into World War II. Never leaving each other's side, the sisters moved to Detroit to work during the war. Roach remembers hearing about the Pearl Harbor attack on Dec. 7, 1941.
"Everything was real quiet; I remember how sad it was," she said. And she can't forget the Sunday after the first atomic bomb was dropped: "You had to wait in a line just to get into church."
RELATED: Which one is Mom? Photo of twin girls with their mother stumps the Internet
But times got better. Powell jokes she was the real "Rosie the Riveter" while Roach recalled the day the war ended.
"Talk about a celebration!" she said. "Thousands of people dancing, drinking out of the same bottle, you drank and you passed (the bottle) on. I'll never forget that."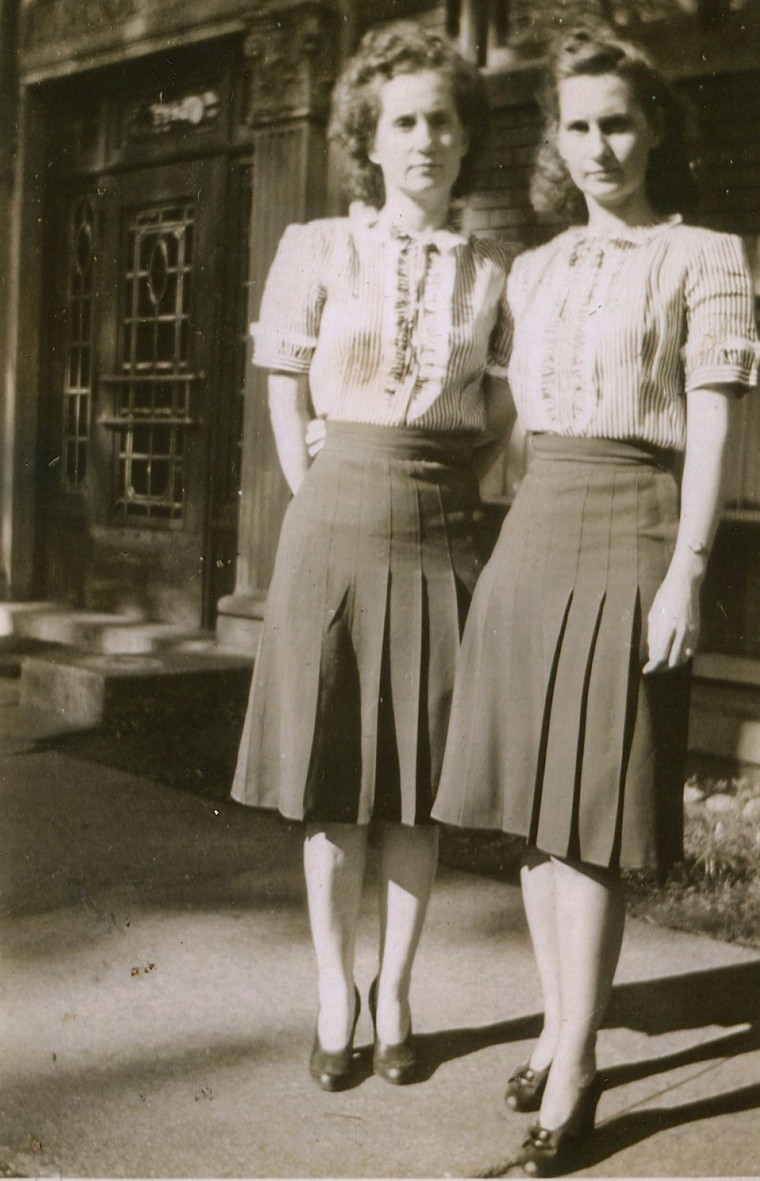 After returning from the war, the twins bought motor homes with their husbands and traveled the country together. These spontaneous ladies have now visited all 50 states and eight countries in Europe — not to mention taking six cruises together.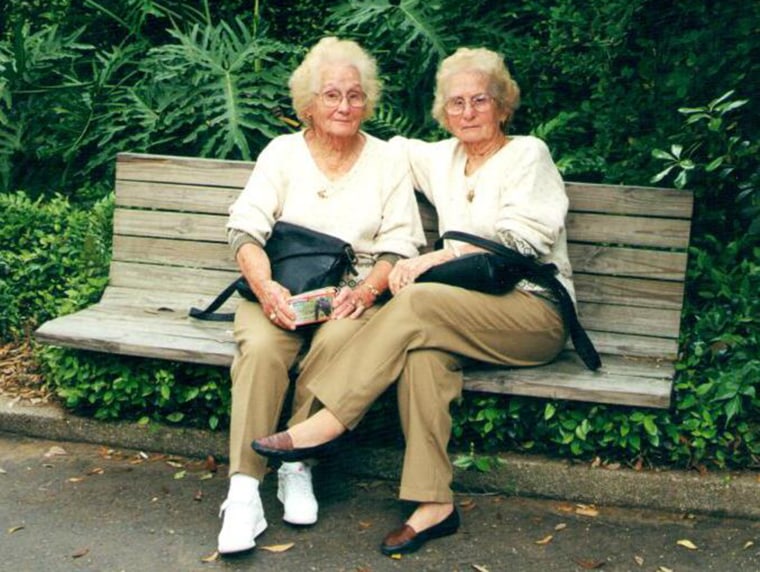 Today at 100 years old, nothing is slowing down this dynamic duo. And although both of their spouses have passed on, the twins are all about "go, go, go," according to Roach. The two walk for 30 minutes each day at a nearby gym, and you'll find them at the hair salon every Friday, always dressed alike.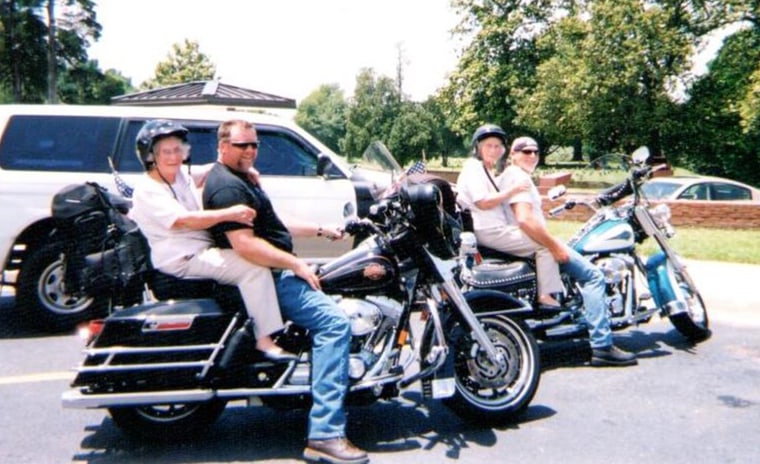 When these local celebrities aren't out on the town, they're cooking and cleaning the home they now share. Roach and Powell recently moved into the same room together, just in case one of them ever needs any help in the middle of the night.
RELATED: Preemie twins Leia and Lauren take Instagram by storm
"If I'm not with her, I worry about her," Powell explained. "If I'm with her, I don't worry about her."
A century is a long time to spend practically joined at the hip with anyone, and you'd think they would need a break from each other every now and then. But the twins disagree.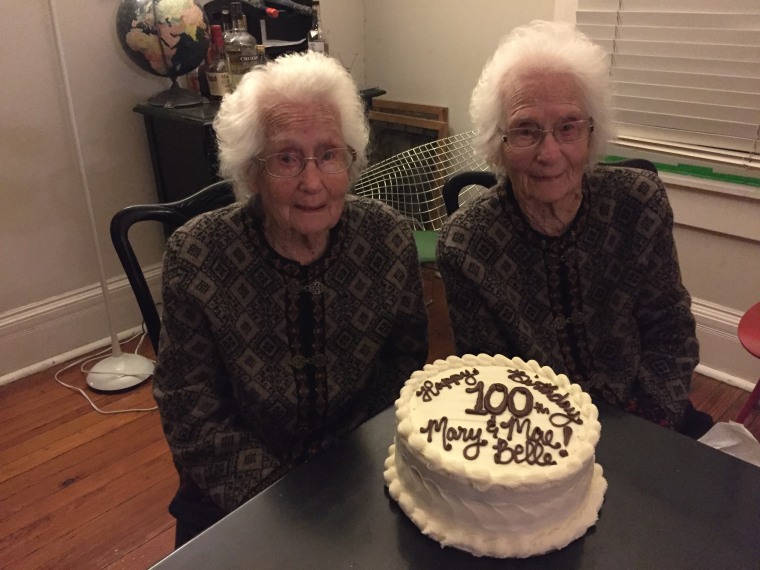 "We're together all the time; we've never been separated," said Roach. "That's all we know: to love each other."
"I need her all the time," Powell added. "We've had a wonderful, wonderful, wonderful life and still have it."