Want to know the secret to a long-lasting relationship? Just ask this couple, who have been married for 75 years.
Walter and Leslie Kimmel met when they were just 22 years old at the Emmanuel Lutheran Church in Baltimore, Maryland, according to the Associated Press. Walter sang in the choir, while Leslie played the organ — and the rest is history.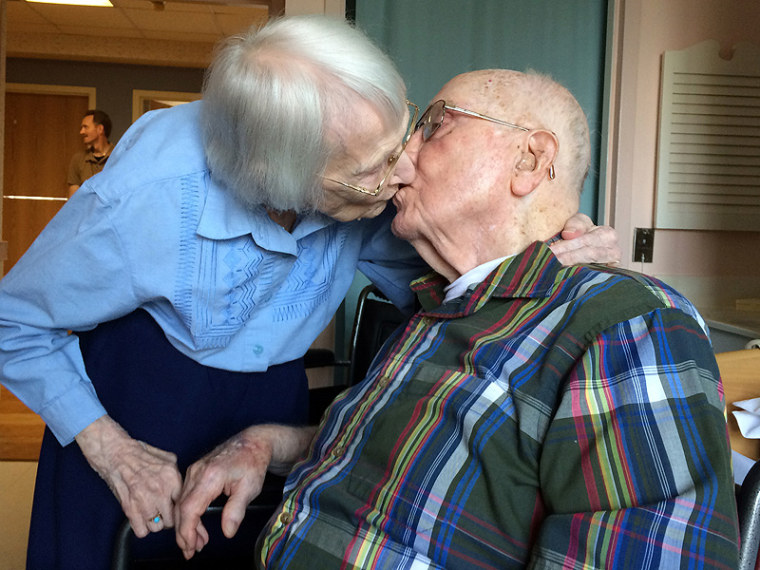 The 100-year-old lovebirds celebrated their anniversary Tuesday at Charlestown Retirement Community in Catonsville, Maryland, where they both live.
A local bakery provided a personalized cake that everyone ate while listening to toasts made by fellow residents of the retirement home.
The couple has lived a rich life together with their two sons, four grandchildren and four great-grandchildren. Walter worked at Baltimore Gas and Electric and Leslie worked as a secretary.
Although they've been together for what seems like forever, another couple has them beat. John and Ann Betar are coming up on their 83rd anniversary together this November.