On Oct. 9, the California Tubbs Fire burned down the home 10-year-old Lilly Biagini lived in with her mother and grandparents. Everything the family owned burned to ashes, including Lilly's prosthetic legs.
The Santa Rosa third grader was born with arthrogryposis multiplex congenita, a condition that affects the joints in her legs. She was in a wheelchair until she was 6, when she decided to have both legs amputated above the knees.
Lilly's recollection about the fire, her life after it, and the message she hopes to spread is being shared as part of TODAY's 2017 Voices series, a collection of essays and interviews with the people behind some of the year's biggest news stories.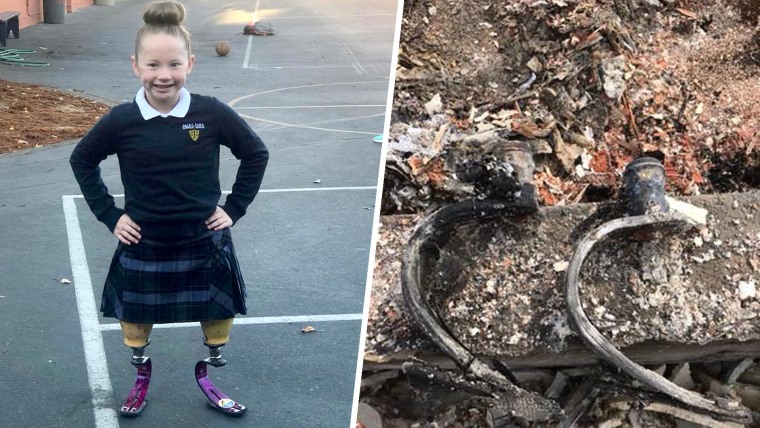 My great-grandma called my mom early in the morning and said, "The firemen are evacuating me. Please come and pick me up."
We didn't pack anything; my mom just grabbed me and drove over. We drove through flames. Fire balls were coming at our car. By the time we got to my great-grandma's house, her garage door was open and she was gone. At 87-years-old, she got the smart idea to jump into her own car and drive far away before we could get her!
We turned around, me and my mom, and tried to go back home but we couldn't. The fire had jumped the freeway and the policemen wouldn't let us near our house.
Lilly's mom, Jessica, then headed south, driving for more than four hours until they reached the San Francisco home of Lilly's aunt.
We didn't know our house was gone until we saw it on TV. On the news, it said, "The fire is on Coffey Park," and they showed a video of our house.
When I heard my house was on fire, I just started crying. I cried a long time. My legs, my wheelchair, my independence — everything in that house was gone.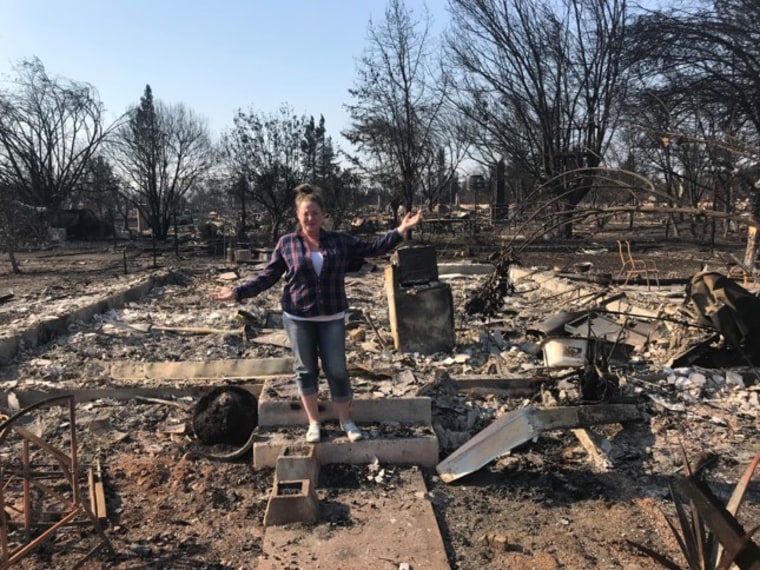 Lilly was 6 when she saw a television commercial featuring a man with a prosthetic leg and declared she wanted to walk just like him. It took three months before Lilly convinced doctors to perform the surgery that would change her life.
The doctors only gave me one choice: That I could stay in my wheelchair for my whole life. I told them, "Yeah, right. I'm going to see you back in one month and we're going to do the amputation." That's because I had made a different choice.
When I got home after the appointment, I grabbed one of my Barbie dolls and asked my mom, "Can you take off the legs to see what I would look like when I don't have legs?"
Of course she was surprised but she did it. And I said, "Okay. I could look like that." And then I had my mom take the legs off all my dolls.
I've never been happier since having my amputations. I'm lucky to have any legs at all, because otherwise I would be in my wheelchair by now.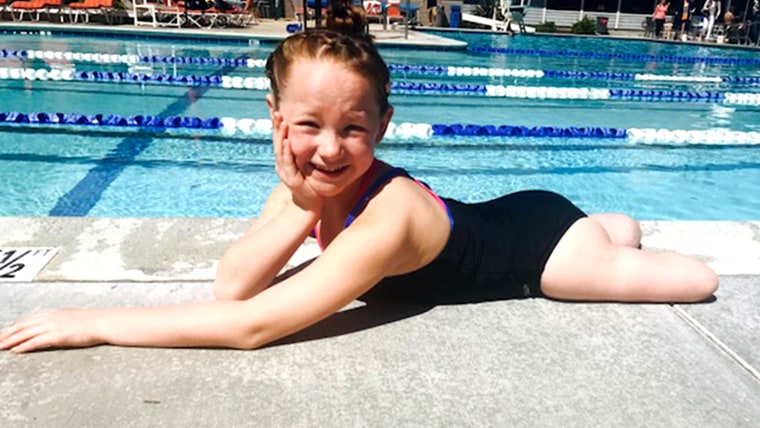 Lilly, her mom, her grandparents and her great-grandmother lived with her aunt in San Francisco for about a month after the wildfires took their homes.
Why did it have to be my house? I prayed about it. I asked God to help me through this whole thing. And I held my mom's hand and God did help us, because my whole family is alive right now.
But right after the fire, it was difficult to have help from other people because I usually don't. I normally go to the bathroom by myself, walk around by myself, go wherever I want by myself. But when I lost my prosthetic legs, I couldn't do any of that that.
I had to ask my mom or my grandpa to carry me everywhere I wanted to go. If I wanted to sit on the couch, I had to ask them to carry me to the couch. If I wanted to go downstairs, same thing.
I felt helpless. I felt like I wasn't independent anymore, and that was really hard.
After reaching safety at her aunt's home, Lilly's mother reached out to Hanger Clinic to order a new pair of prosthetics for her daughter. She received a new pair just days later — for free.
They actually called my mom and said, "We're going to ship those legs out and you're going to have them in 72 hours." I am proud to be an amputee, but I was super excited to get independence back into my life.
The new legs are great. They're even a little better than the other ones I had.
I do a lot of activities. I swim, do gymnastics, ride horses. I feel like I can show other people, you can do it! Don't be discouraged to not try something you've never done before in your life. If you don't like it, you don't have to do it again.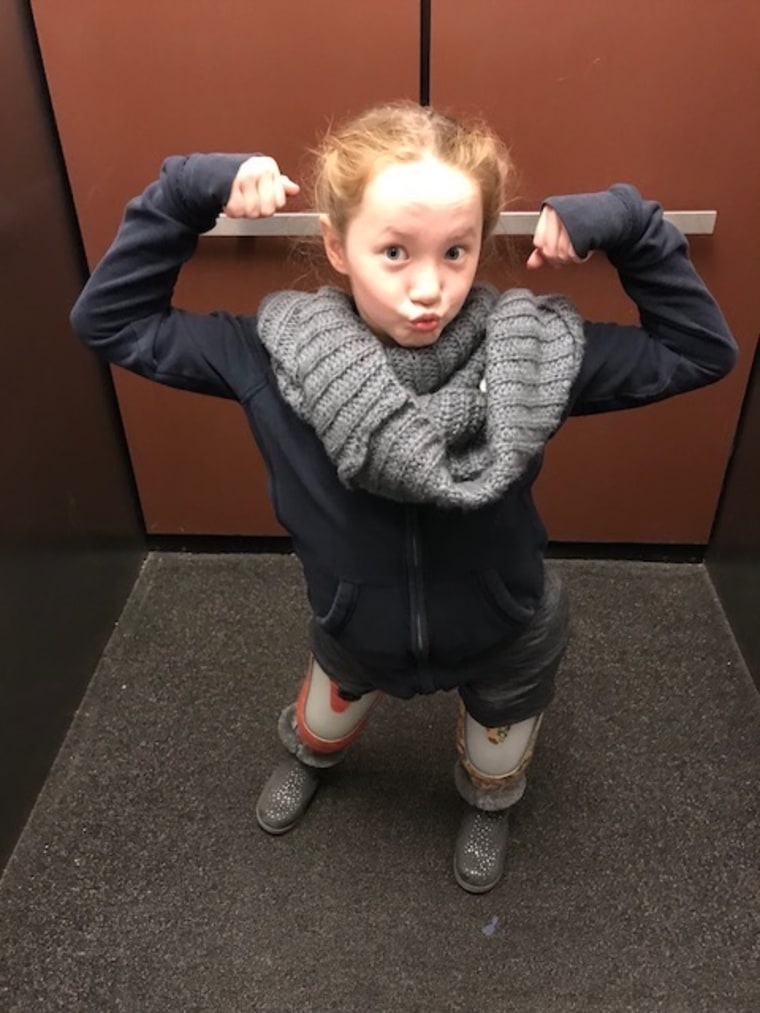 Less than two weeks after the fire, Ellen DeGeneres invited Lilly and her mom to be on her show. She surprised the pair with a new car to replace the one lost in the fire (Lilly's mom was driving her grandmother's car when they fled their home) and some presents for her upcoming 10th birthday.
Lilly was invited to attend this month's Hartford Ski Spectacular, a winter sports festival for people with disabilities. There, in Breckenridge, Colo., Lilly was taught how to snowboard by U.S. Paralympian Keith Gabel.
I did lose everything in the fire, but I have a life, and I want to spent that life in the fullest. I have my mom, and I don't need to spend all my time on an iPad, or a computer, or a phone, or play with my toys.
I want people to know you can't just give up no matter what. I just learned how to snowboard! If a legless kid can do it, you can do it, too.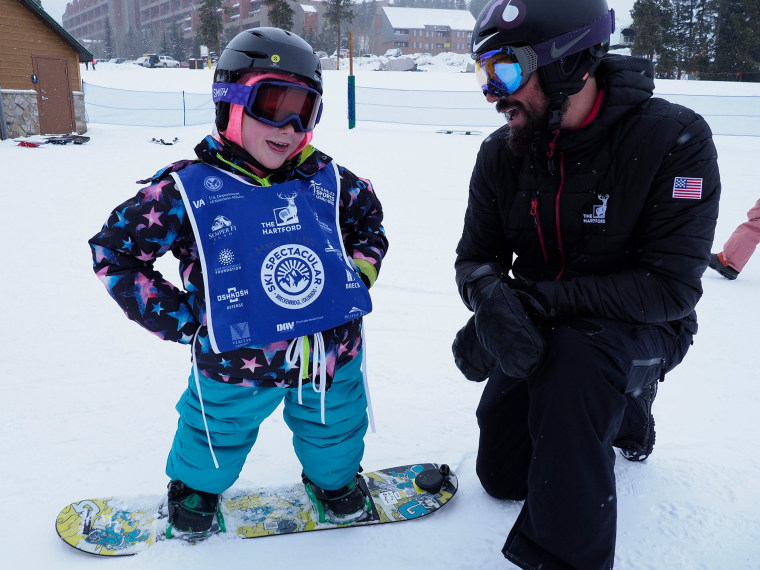 Some days I do miss the stuff I had, like my Barbie dolls, my old legs.
It's not about the material things, it's about me. It's the relationship you have with your family, and that's just so beautiful.
-- As told to Eun Kyung Kim