Ten people were shot, including two who were left in critical condition, in a drive-by shooting on a Lakeland, Florida, street Monday, police said.
The shooting happened around 3:43 p.m., when the four windows of a dark blue Nissan sedan rolled down and people opened fire from each window, Police Chief Sam Taylor said.
People on both sides of the street were struck, he said.
"We have reason to believe this was a targeted event, that it was not a random act," Taylor said at a news conference Monday evening.
Officers found three people who had been shot, Taylor said. Seven others were taken by private vehicle to a hospital or showed up there for treatment, he said.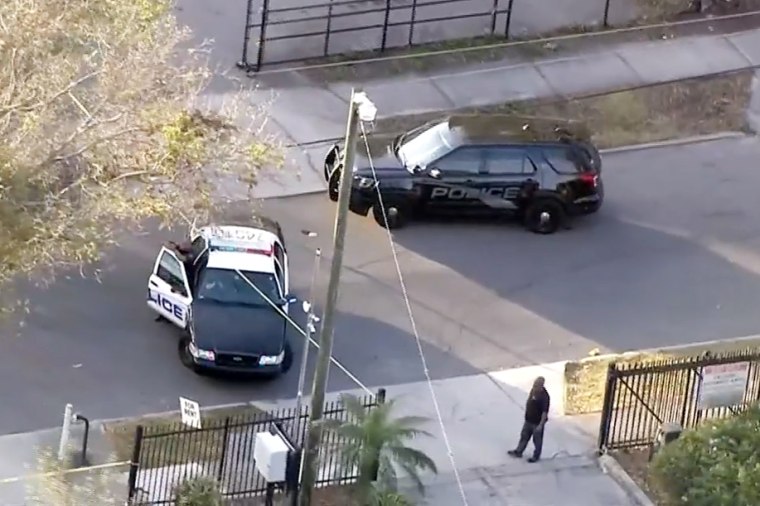 Those shot were described as men ages 20 to 35.
Two people were in critical condition — one of whom had been shot in the abdomen, and the other who had been shot in the face and jaw area, Taylor said.
The eight others had non-life-threatening injuries, he said.
The vehicle was a dark blue Nissan four-door sedan, Taylor said. The windows rolled down and people inside began shooting, he said.
A motive was under investigation Monday, police said.
Lakeland is a city of around 112,000 around 30 miles east of Tampa.
This story first appeared on NBCNews.com.