Congratulations. You made it through another week of Whitney Houston headlines and you're looking for a way to round out the conversation with the rest of the week's top entertainment news.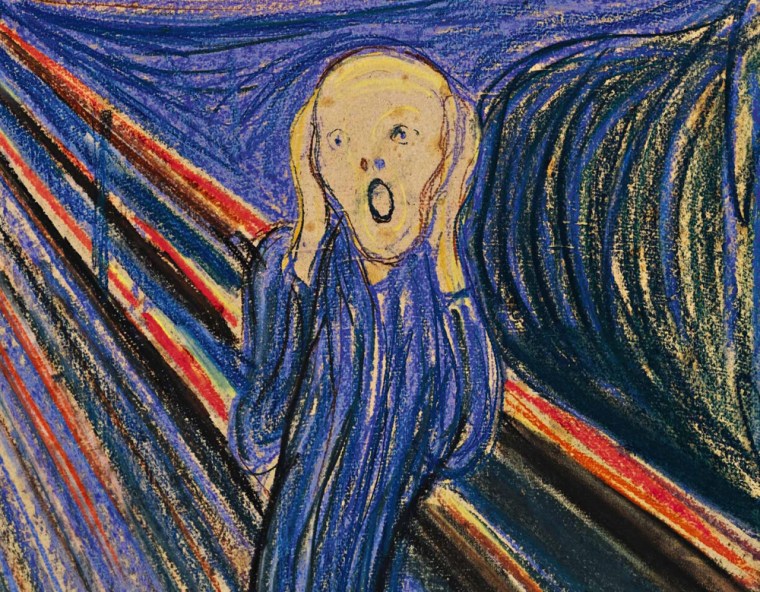 As we've established, we're here to help. From television to celebs to movies and more, something happened in the last several days that was worth clicking on. So let's get started.
1. Daniel von Bargen, a character actor known to many as Mr. Kruger on "Seinfeld," was hospitalized this week after an attempt to shoot himself in the head. A troubling 911 call from the actor played out over several minutes as he sought help and discussed what led him to try to take his own life.
2. The National Enquirer went where you would hope no one would when they published a cover photo this week showing the late singer Whitney Houston in her casket. The tabloid called the image "beautiful" while pretty much everyone else did not.
3. Former "Real Housewives of New York" star Bethenny Frankel visited the TODAY show this week and discussed the roller coaster of emotions she suffered after having a miscarriage, among them her fear that the "window is closing" on having another baby.
4. Many of you clocked in for a story on "Undercover Boss" and how the CEO of Checkers & Rally's fast-food chain fired a manager and shut down a restaurant mid-shift in a dramatic exchange over how to treat employees. Who's hungry?!
5. If you've got a spare $80 million in your pocket maybe you'll want to pay attention to an auction that will unload one of Edvard Munch's iconic "Scream" paintings. Someone at Sotheby's, presumably speaking in a normal tone, called the 1895 pastel "one of the most important works of art in private hands."
6. Multi-zillion selling, Grammy and BRIT-Award winning British singer Adele took a page out of the M.I.A. playbook this week when she flipped off producers at the BRITs who cut off her acceptance speech. The singer apologized and blamed "the suits," and then they apologized, too.
7. Actress Courteney Coxtipped a tub of Hidden Valley Ranch into her mouth for Anderson Cooper this week in a display aimed at showing her love for the dressing. Wonder if she orders her salad on the side when she goes out.
8. FOX host Lou Dobbs went after the kid flicks "The Secret World of Arrietty" and "Dr.Seuss' The Lorax," saying they're part of liberal Hollywood's attempt to indoctrinate children. He ties the agenda of filmmakers back to Occupy Wall Street. Pass the popcorn.
9. Speaking of "The Lorax," actor Zac Efron had us giggling this week over news that he accidentally dropped a condom while working the red carpet for the film's premiere. Video proof fails to show Lou Dobbs there to scoop it up.
10. The Oscars are this weekend and in an attempt to generate some buzz for an event that points toward a silent black-and-white film being the big winner, we offer one last click. Sacha Baron Cohen's "The Dictator" told TODAY on Friday that there will be "consequences" for the fact that the Academy has banned him (kind of) from the red carpet. Check out the interview:
More from the week that was: