For widows whose husbands died during military service and the terrorist attacks of Sept. 11, 2001, the nonprofit Tuesday's Children hosted a retreat that helped with a grief known only by those who have lived it firsthand.
United by tragedy, half the women to attend the Sept. 7-10 retreat are Tuesday's Children members who lost their husbands on 9/11, while the other half represent the American Widow Project group that assists military widows. And in the days leading to the anniversary of a tragedy that devastated the entire nation, this sisterhood has helped women break through their shared grief.
Christie Coombs' husband Jeffrey was aboard American Airlines Flight 11 when it crashed into the World Trade Center on 9/11.
"Thirteen years seems like a long time," she told TODAY, "but when you're dealing with grief and a national tragedy that comes up every year, having the support of people living that world with us is extremely important."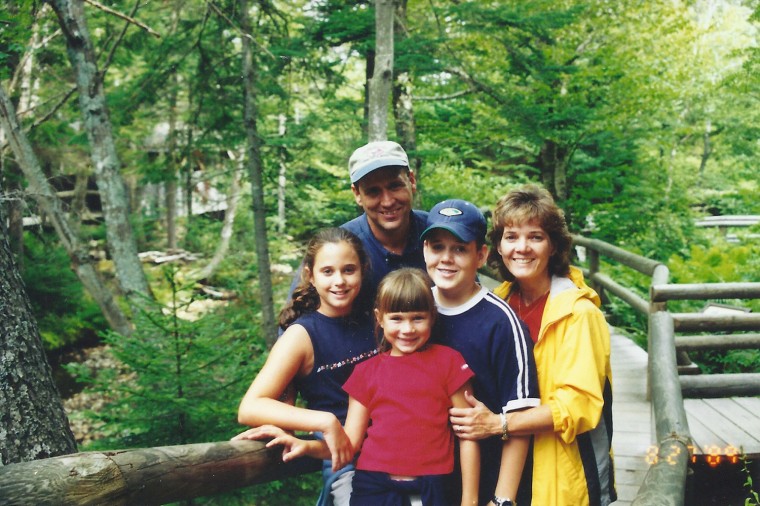 Retreat participants bonded through activities and conversations, fostering solidarity and allowing them to share wisdom. In one strength-building exercise, each woman broke an arrow to represent the tragedy of losing a spouse, then turned to a wall that displayed a set of positive goals.
"For the majority of the women, this is their first time to see it's OK to smile," American Widow Project founder Taryn Davis said. "It's OK to laugh and, even more so by doing it, their husband and his sacrifice is not being forgotten."

Davis was just 22 when her husband, Army Cpl. Michael Davis, died in Iraq in 2007. Her group has taken military widows on adventures, including skydiving, as a reminder that it's possible to move forward following a devastating loss.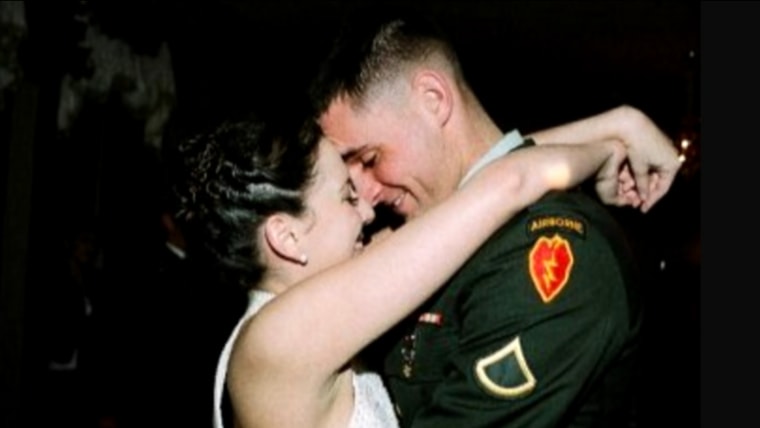 "So many of the women we serve, their husbands joined because of what happened on 9/11, and lost their lives in Afghanistan and Iraq," she told TODAY. "And to be here this week and meet the women on the other side, [whose husbands] gave their life on 9/11, it's kind of like giving them both the knowledge that their sacrifice at least between those two people was not in vain."
Dana Douglass Swann, who attended the retreat, can relate. "Sometimes we don't laugh because we think we need to act a certain way," she said. "Especially when you're in it the first year, or even the first six months, you're supposed to act like a widow. The label is on — 'You're a widow' — so, that means you're not supposed to be smiling, [but] it's OK to laugh, it's OK to cry, it's OK to move on, and it's OK to live, because we're still left here on this earth to live. And that's what we need to do."
Follow TODAY.com writer Chris Serico on Twitter.