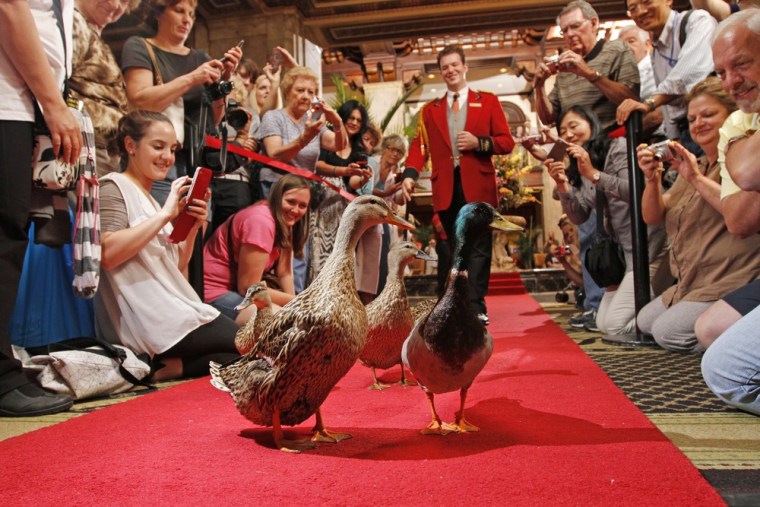 With more than 52,000 properties, the U.S. hotel industry is a veritable job-creating behemoth that employs roughly 1.8 million people. That's a lot of cooks, waiters and housekeepers — and, apparently, the occasional duckmaster, guacamologist or proposal coach.
Yes, such jobs actually exist. For hotels, they provide an opportunity to forge a unique reputation; for guests, they add a touch of humor or personality to what is often a cookie-cutter experience. And for hospitality-job seekers, the following positions certainly beat washing dishes and scrubbing toilets:
Dog Surfing Instructor – Loews Coronado Bay Resort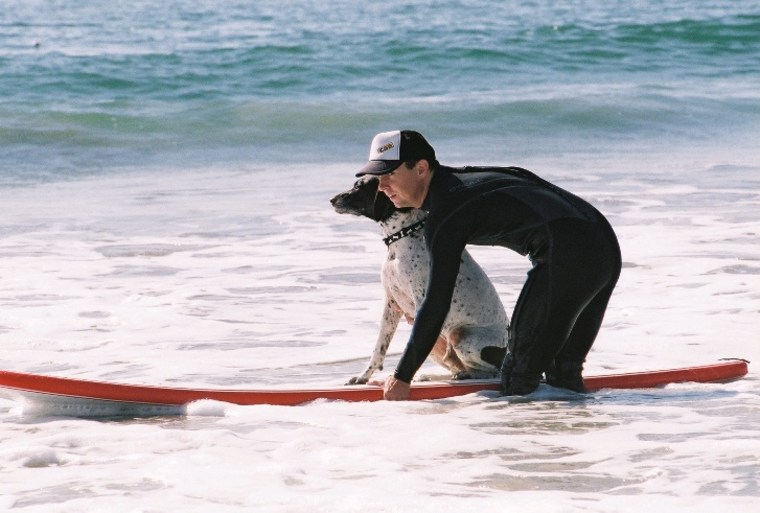 Surfing: it's not just for humans anymore — at least not at this San Diego hotel where Fifi and Fido can enjoy their very own surf lessons courtesy of, yes, a resident dog surfing instructor.
"Surfing is all about balance," said Teevan McManus, owner of Coronado Surfing Academy, who manages the canine classes. "A low center of gravity helps but if a dog's comfortable in the water, they can usually surf."
To help them hang 20, McManus starts his students out on the beach, has them progress to shallow water and eventually launches them into the waves. Owners are welcome to participate but when it's time to ride, it's strictly a solo deal.
"It's like people," said McManus. "Some take right to it, some don't. As it would have it, dogs are often the better surfers."

Duckmaster – The Peabody Memphis
With his brass-headed duck cane and scarlet-and-gold-trimmed jacket, it's hard to miss Anthony Petrina. Then again, maybe that's because he's most often seen leading The Peabody's twice-daily duck marches, an 80-year tradition in which the hotel's resident ducks make their way from their rooftop coop, along a red carpet and into a lobby fountain.
As Duckmaster, Petrina is responsible for all aspects of the ducks' care, including feeding, training and protection. Previously, he worked in the hotel's Capriccio Grill but when the previous Duckmaster retired two years ago, the "solid career path" he was on flew out the window.
"(Becoming Duckmaster) was a once-in-a-lifetime opportunity," he said, which, alas, doesn't bode well for others hoping to succeed him. "The first Duckmaster did it for 50 years so I have 48 to go."
Related: A day in the life of a duckmaster
Fish Valet – Fairmont Vancouver Airport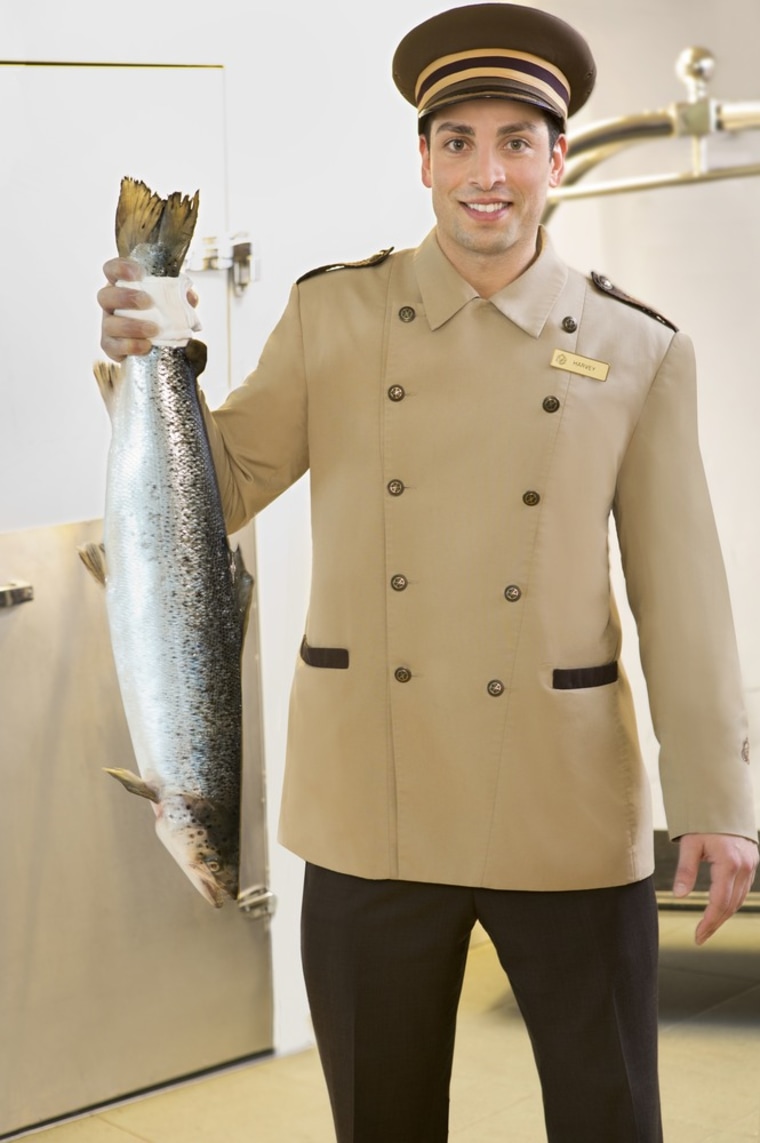 Although it's not a U.S. hotel, this Canadian hotel is a popular way-station for Americans returning from the posh fishing lodges of British Columbia. Not surprisingly, perhaps, some of those guests check in with rather large, potentially odiferous "souvenirs."
Enter Harvey Makasa, the hotel's resident fish valet, who relieves those guests of their salmonid burdens, stores them in a 575-cubic-foot freezer and retrieves them when it's time to check out. Along the way, he'll typically inquire as to the size of the fish, information that is entered into the hotel's Biggest Catch contest. Come fall, the winner will receive a free two-night stay at any Fairmont hotel in North America (except, alas, The Plaza). 
Guacamologist – The Ritz-Carlton, Dallas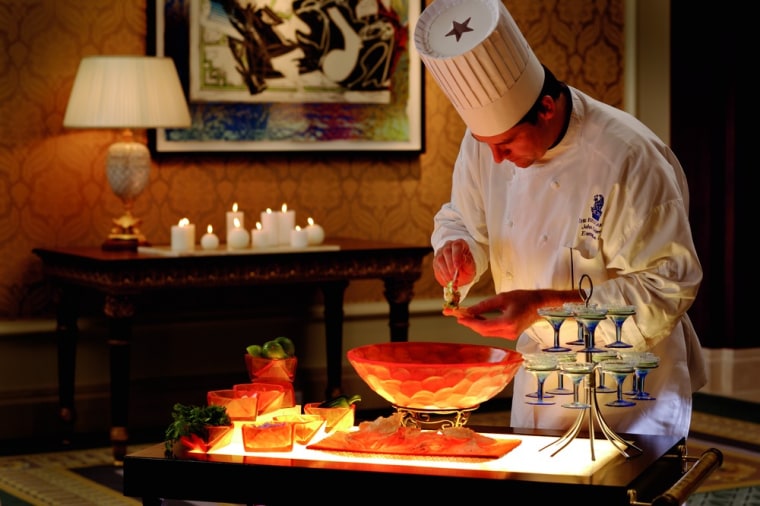 Can you select an avocado at the peak of freshness? Do you understand the subtle interplay of salt, lime and roasted garlic? Can you share your knowledge with hungry guests on a daily basis and, when appropriate, help them create their own culinary delights?
If so, then you may have what it takes to be a guacamologist like Todd Sabo at The Ritz-Carlton, Dallas, who hosts a daily guacamole-making presentation in the lobby. Participants can learn the secrets of great guacamole, taste the results along with mini-margaritas and, with advance notice, don an apron and be a guest guacamologist for a day.
"The requisite culinary background isn't incredibly in-depth," said Sabo. "You just have to love your avocados and love talking about them."
Proposal Coach – Stowe Mountain Lodge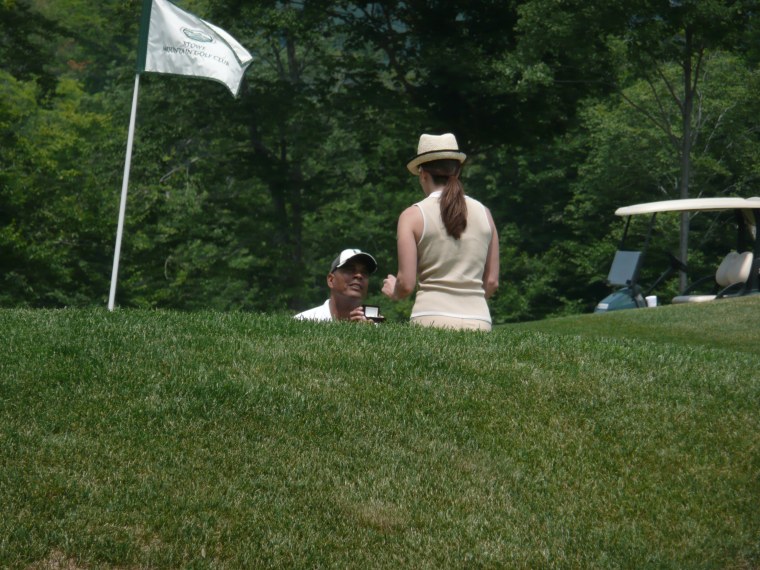 As a longtime wedding planner, Calais Van Horn has seen her share of predictable proposal scenarios — hide the ring in the dessert, drop it in the champagne flute, etc. — so two years ago, she made a proposal of her own: Rather than be an after-the-fact facilitator, why not help romance-challenged suitors from the get-go by providing a more personalized experience?
Since then, she and fellow proposal coach, Gabrielle Lungo, have helped arrange proposals ranging from a late-night snowmobile tour with a pre-arranged "breakdown" to a golf-themed effort in which the groom reached into the hole on the 18th green and pulled out, not his golf ball, but a ring.
"This is a really romantic place," said Van Horn, "and some of these guys just need a little help."
Sunglass Doctor – Four Seasons Resort Lanai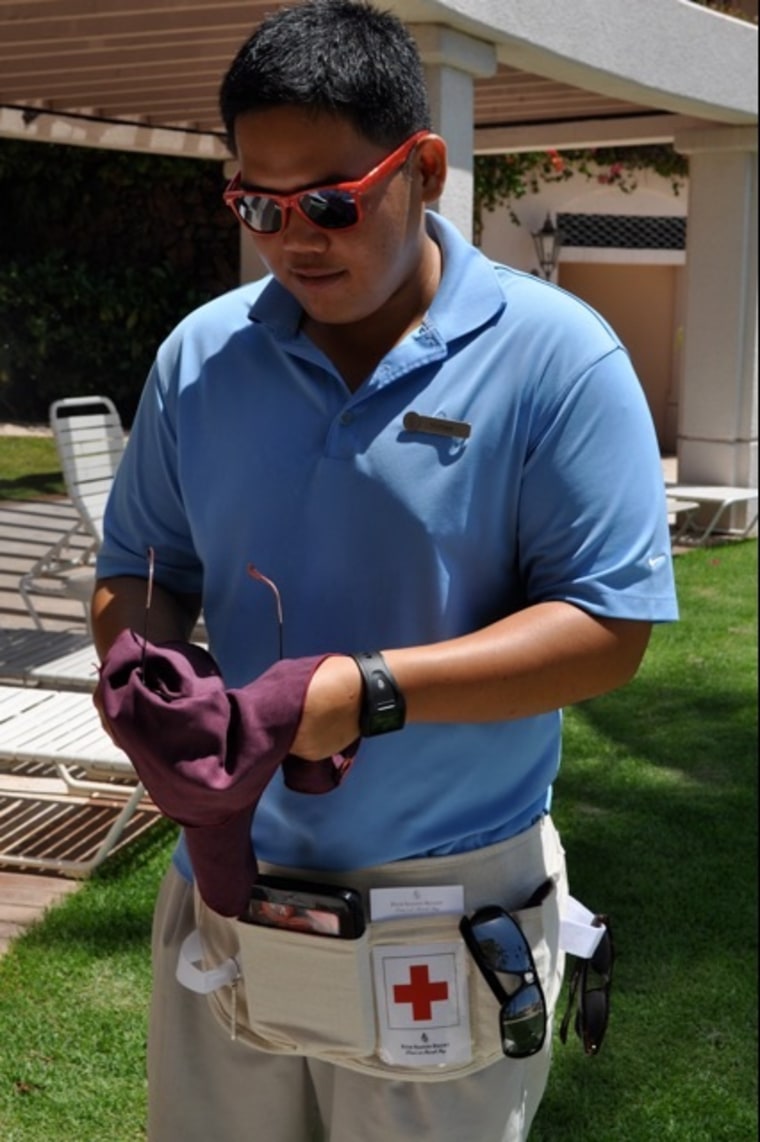 Picture this: You're sitting poolside and you suddenly notice a loose screw on your Gucci sunglasses or that your Serengitis have gotten badly smudged. That's no problem at the Four Seasons Resort at Manele Bay, where a staffmember named Dr. Shades is on duty to clean lenses, tighten screws and otherwise ensure guests' eyewear crises are resolved.
You'll find him poolside 11 a.m. to 3 p.m. — he's the one with the Dr. Shades shirt, apron/tool belt and medical bag — unless, that is, he's dealing with a more serious issue that requires his attention elsewhere. Not to worry, though, since the good doctor always has loaner pairs on hand.
Tequila Butler – The Ritz-Carlton, Dove Mountain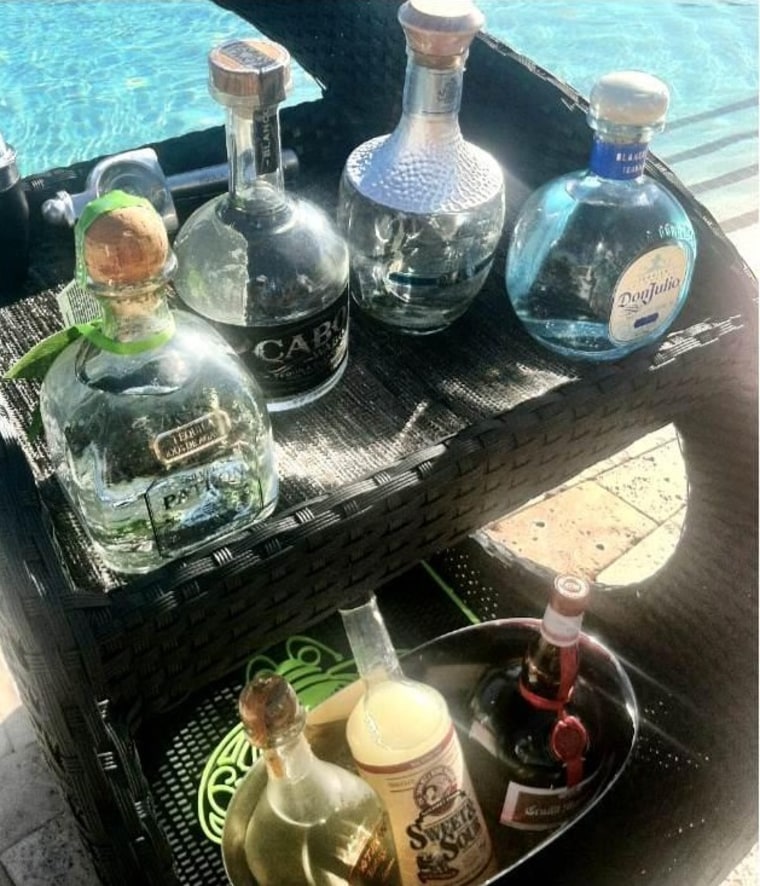 If your vision of a butler is a stuffy manservant who draws baths and fluffs pillows, you've never met Richard Gutierrez, the official Tequila Butler at this resort outside Tucson. Most days you'll find him pushing his cart poolside, offering free samples of tequila concoctions and expounding on the subtleties of reposado, añejo and the like.
According to Gutierrez, the key to being a successful tequila butler is three-fold: You have to enjoy interacting with guests, you need to be able to handle the occasional inebriated guest and "you have to be really interested in tequila."
Swimming while intoxicated (SWI?) incidents aside, all we can say is where do we apply?
Rob Lovitt is a longtime travel writer who still believes the journey is as important as the destination. Follow him on Twitter.