How much money would you need to save to rationalize a lie? Maybe only a few dollars, if you are like many of the 2,115 Americans, ages 18 and older, in a survey released earlier this week by financial education site NerdWallet.
Results indicated that 33 percent of respondents found it acceptable to use another person's online account to access movies, music or other information, thus saving an estimated $55 to $120 annually, but risking possible account suspension.
And even the threat of spending time behind bars — for fibbing about under-the-table income to IRS — didn't dissuade 24 percent of respondents from giving a thumbs-up to the practice, according to the survey.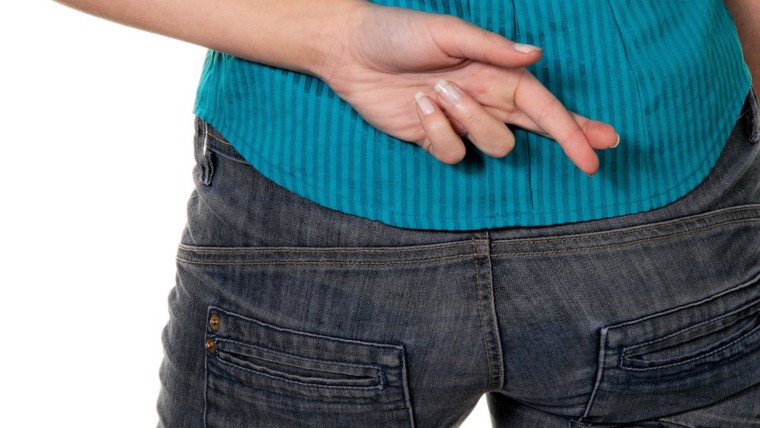 "The appearance of the under-the-table income was surprising," Amy Danise, an editor at NerdWallet, told TODAY.com. "I thought about that, especially when looking at the [acceptability of lies] to access Netflix and other online accounts, or to receive [admission or meal] discounts based on a child's age."
RELATED: Too much unread email? Don't delete till you read these 4 tips
The rate of acceptability rises, Danise surmised, if people believe there is little risk of exposure. In reality, few of those who fraudulently use others' online accounts, gain discounts or find tax relief are found out.
But lies about smoking tobacco or marijuana to gain an estimated $1,000 advantage on insurance premiums, blood and urine tests will likely reveal your dishonesty, and your policy can be canceled or your benefits slashed, said Danise, an insurance expert.
The risk of exposure is one reason she theorizes lying to insurance companies about tobacco or marijuana smoking was the least popular fib among respondents.
RELATED: How to avoid the gym initiation fee — and other helpful tips
The survey also revealed a gender divide, with 30 percent of men and 18 percent of women deeming it acceptable to lie to the IRS. Men were also about twice as likely to lie (16 percent vs. 8 percent) about income on credit and loan applications.
And 31 percent parents with children under age 18 in the house were more likely to approve of fibs in order to get discounts.
Age also played a role in the acceptability of lies. Americans ages 65 and older were less likely to find lying acceptable than their younger counterparts. Students, presumably younger than 65, were also found more likely to lie than retired Americans.
RELATED: What are the 25 highest paying jobs in America? The rankings are in
"The findings of the acceptability of lies going down as you age makes sense," said Danise. "As you get older you become more experienced and see how people [whose lies are uncovered] face consequences. Students don't have that life experience."
Find out more of the survey results at NerdWallet.