For many Americans, October means sweater weather, changing leaves, pumpkin everything — and of course, Halloween. Along with costumes and candy, ghosts have become an integral part of the spooky festivities.
And while many of us have never witnessed supernatural phenomena, or simply don't believe ghosts exist, Halloween is big business, with Americans expected to spend $6.9 billion on the holiday this year, according to the National Retail Federation.
To indulge our appetite for ghouls and creatures of the night, some tour groups have created excursions geared toward helping us connect with the spirit world.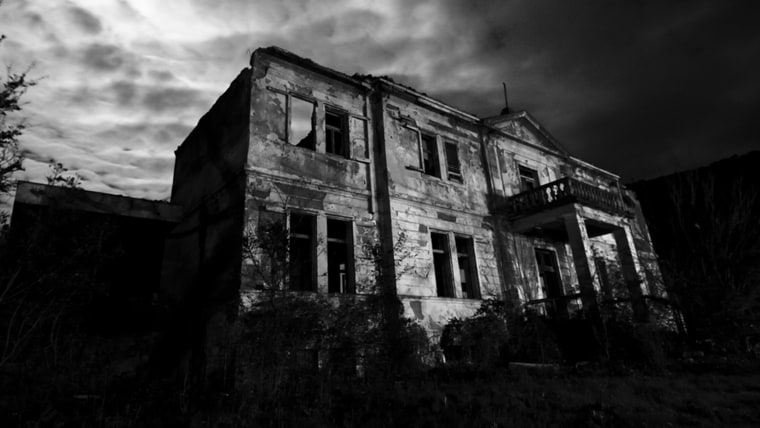 Here are 10 of the world's top ghost tours:
It seems ghosts like Mardi Gras too! Along with being known for its wild party antics, New Orleans is also recognized for its haunted history. With several tour options available, like the famous French Quarter Ghosts & Legends Tour and the Garden District Ghost Tour, each one promises to let you in on the grim details of murders and take you to official sites of documented hauntings as taken from police records, city archives and paranormal investigations. The walking tour includes stops at places like Vieux Carre and a haunted bar.
Tours last about 90 minutes to two hours. $25 for adults, $18 for students and seniors, $14 for for children 11 and under.
RELATED: The most popular Halloween costumes for pets
Nicknamed the "Darkside of the City of Lights," this tour through the romantic French capital includes local tales involving everything from murders and assassinations to Satanism and cannibalism. Father Sebastiaan, who is an authority on vampire subculture, as well as a "Master Fangsmith" — someone who sculpts vampire fangs for daily wear — started the company and has since enlisted his proteges to help lead groups as well.
The 90-minute tours run from March 1 until Halloween every year, and are conducted in English. 20 euros pre-paid, 25 euros walk up (roughly $23 and $28 at the time of publication).
Along with the heroic Paul Revere, Boston is also known for frightful figures like serial killer Jane Toppan, nicknamed Jolly Jane, who confessed to 31 murders in 1901, and the Boston Strangler. A 400-year-old burial ground and site of a grave robbery are all part of this tour that takes place on an Old Town Trolley and is hosted by a homicidal opera diva and a deranged nanny.
Tour lasts 90 minutes. $39.90 for adults, $25.20 for ages 6 to 12.
While the tour can't guarantee a ghostly encounter, guide Jim Fassbinder certainly does his best. This ghoul hunt begins at the Queen Anne Hotel. You'll have a chance to "meet" Flora, San Francisco's famous ghost who haunts California Street, late author Gertrude, who's home you'll visit, and Mary Ellen, known as the "Voodoo Queen of San Francisco."
Tours last nearly three hours. $20 for adults, $10 for children 16 and under.
Each New York City borough not only has its on character and charm, but also its own set of grisly tales. With tours taking place in Manhattan, Brooklyn or Queens, this company shares scary stories of a variety of neighborhoods, making stops at places like haunted taverns, hidden graveyards and a ghostly fort.
Tours take around two hours, depending on your selection. $20 if purchased in advance.
As one of America's most historic cities, the City of Brotherly Love is sure to have a number of ghosts lingering from the past. This candlelight walking tour winds through the city's back streets and secret gardens, where you'll learn about the haunting of the Powel House, Benjamin Franklin's favorite afterlife spot, and if the Revolutionary War soldiers still walk past Strangers' Burial Ground.
90-minute tours guided by a costumed storyteller. $17.
RELATED: 20 cute Halloween costumes your baby should wear
From gangs and cults to celebrity murders, Los Angeles is certainly a City of Angels with all those who crossed over. This company hosts a number of tours, including a trip down the Walk of Fame and a bus excursion to cover some of the best haunted spots and murder scenes in the sprawling city.
The company offers a number of specialized tours — from the Manson Family murders to a look at horror film locations — ranging from $30 to $70.
Led by paranormal writer and ghost hunter Richard Jones, who has published more than 20 books on British ghosts and legends, this semiweekly tour visits the site where the specter of the "She-Wolf" has been spotted, a churchyard where a monk keeps vigil and the spot where Sir William Wallace was hanged, drawn and quartered in 1305. At the end of the tour, you'll get a chance to take a photo in a spooky spot where other tourists have captured pictures of spirits. The company also offers a Jack the Ripper tour, where you're taken to the actual locations of the infamous murders.
Tours last around two hours. 10 pounds (around $15 at the time of publication).
Known as one of the most haunted cities east of the Mississippi, Savannah, Georgia, has plenty of places to try and have a ghostly encounter. This company not only brings you to cemeteries and other paranormal activity spots throughout the city, but they really get into the spirit of things by taking you around in a hearse. Even celebrities have like comedian Jeff Dunham and Paula Deen have ventured on the tour.
Tours take about 75 minutes. $17 for adults, $10 for children.
The entire town has embraced its history as the home of the famous Salem witch trials. Each night at 8 p.m., a knowledgeable guide escorts visitors to historic mansions, churches and cemeteries, and explains their ghastly past that swept up the town in mass hysteria in 1692 and 1693. October is a popular month for Salem, which hosts the Haunted Happenings festival, so be sure to book early if you want to go at prime time.
Tours last about two hours. $15 for adults, $10 for students, children and seniors.