Many of us have fond childhood memories spent at the beach, where we'd spend hours building the perfect sand castle, imagining what life would be like as a prince or a princess. Now, at least part of those fantasies has come to life with two pop-up hotels in the Netherlands that are completely covered in sand.
In honor of the annual sand sculpture festivals that run through the end of September in the Dutch cities of Sneek and Oss, Zand Hotel opened the first ever sand hotels — where the rooms' walls are covered in sand — which feature multiple sand sculptures and are hidden in giant sand sculptures up to 26 feet high. "It was quite a challenge," said Alec Messchaert, director and owner of Global PowWow, an events-marketing organization.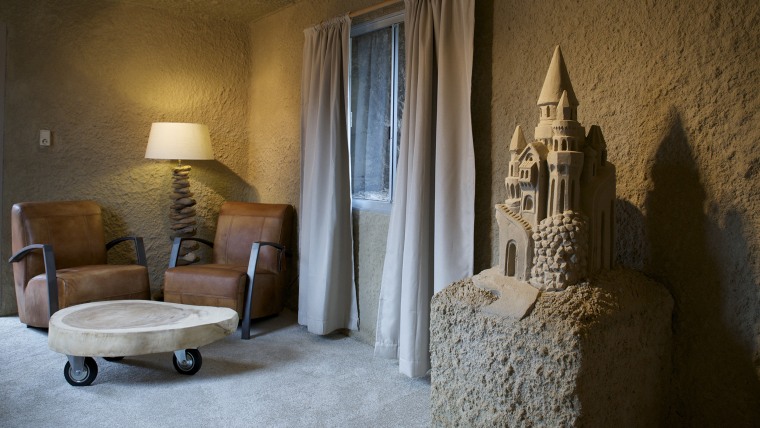 "The concept was mainly inspired by the ice hotels in Sweden and Finland," Messchaert told TODAY. "Sand has a lot more restrictions than ice, so we had to be very creative in finding the perfect balance between creating a magical sand-room, but also a safe and comfortable environment for our guests."
RELATED: Man re-creates grandpa's travel photos 30 years later
Messchaert said it took four weeks to construct the intricate masterpieces, all of which were designed to fit the themes of the festivals. The Oss pop-up is based on a medieval castle, while Sneek guests are treated to a setting filled with sandy terra-cotta army guards.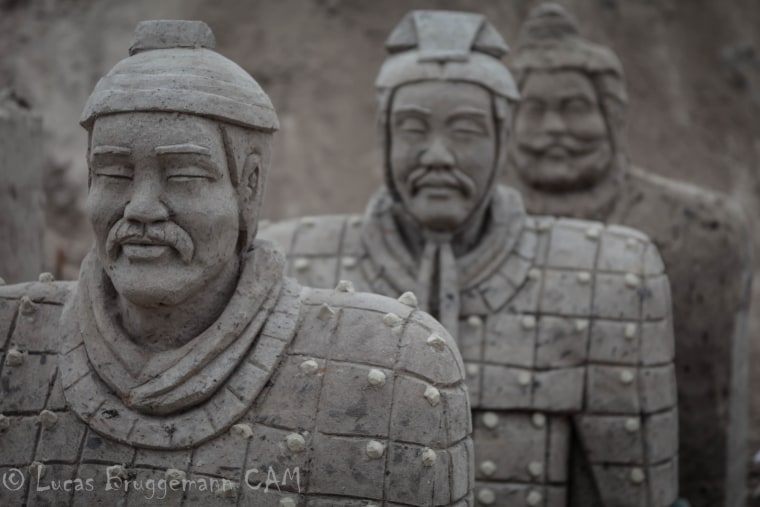 But not to worry, you won't have to sleep on anything itchy; the suites have soft carpet, king-sized beds, TVs, a sitting area and a bathroom complete with a rain shower to make what could feel like a camp out on the beach a luxurious experience.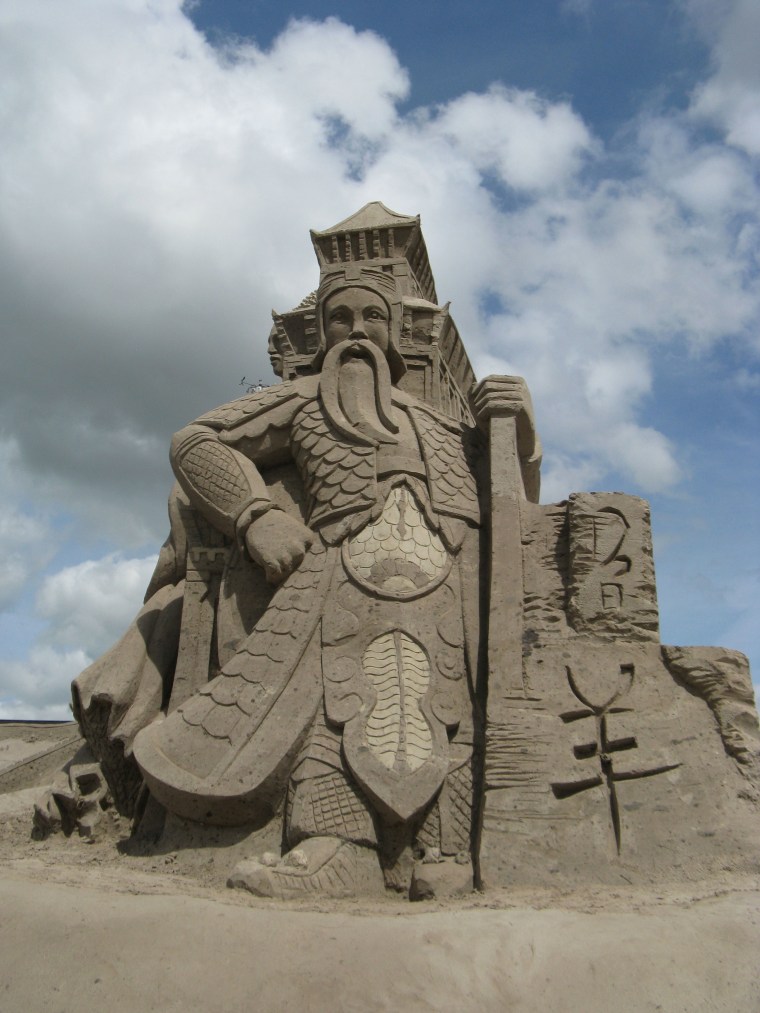 "The Sand Hotel is extremely popular with love-birds, couples, honeymoons, jubilee, Valentine's Day, etc.!" said Messchaert.
RELATED: Toilet-scrubbing, globe-trotting couple reveal dirtier side of budget travel
And we all know how hard it is to get sand out of a home or car, so we had to ask: How do you clean a hotel made entirely of sand? "It's just like an average hotel room," said Messchaert. "The floor, bed and bathroom are cleaned daily!"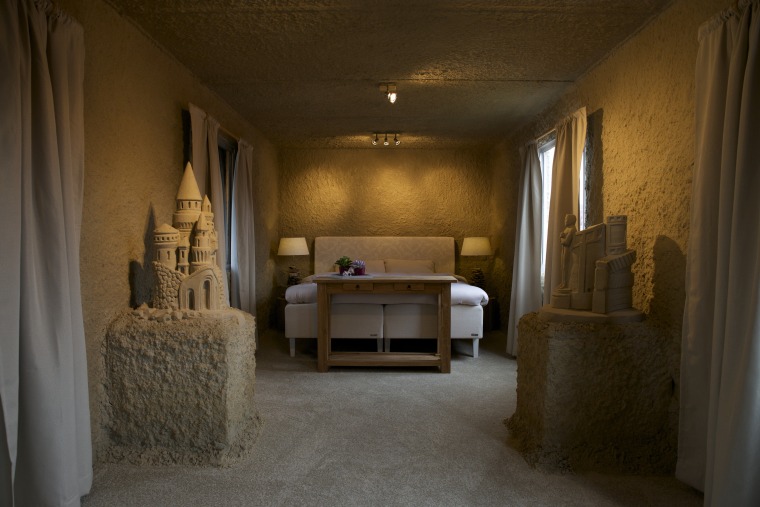 While rooms are only $170 a night and include a bottle of prosecco, European breakfast and a guided tour around the festival, both sand hotels booked up in days, causing the organizers to consider opening properties in other parts of the world.
"We were already planning to bring the SandHotel to our festivals in the United Kingdom and Germany," said Messchaert, "but it looks like we are going on an unexpected world tour!"