No matter how old you get, it's safe to say your mom will always worry about you.
Jonathan Quiñonez was feeling burnt out from working as a consultant in Brussels, Belgium, when he decided to quit his job and travel the world.
"I was feeling overworked and thought: I'm not married; I don't have children, so it's now or never," Quiñonez told TODAY.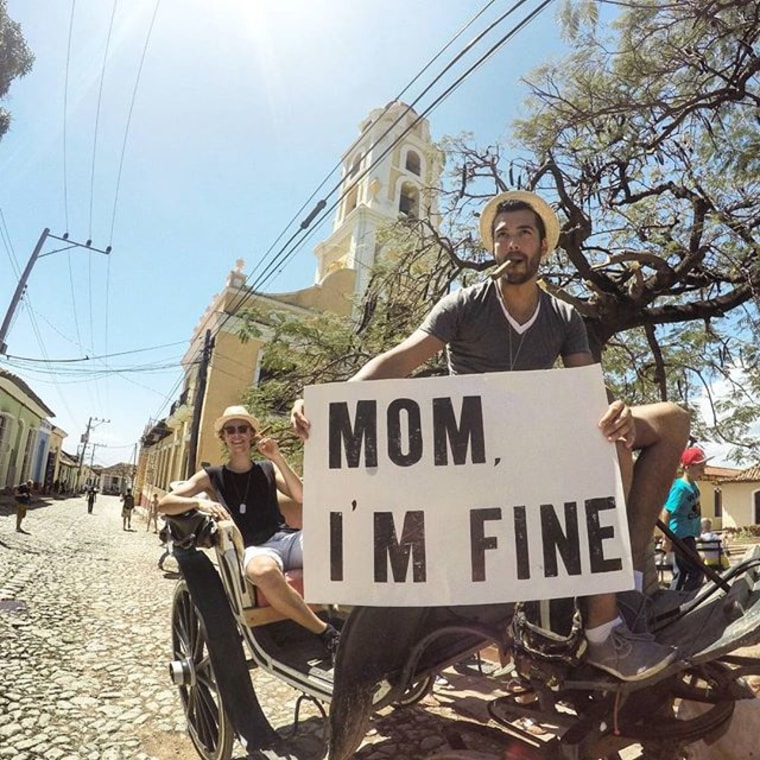 The 27-year-old, who had savings built up, dropped everything, sold his car and jetted off on an adventure in March.
The first stop on his world tour was Cuba, and since internet and phone service is somewhat limited there, he had to find another way to let his worried Mexican mother know he's OK.
RELATED: How to quit your job and travel: Don't buy stuff you can't pay for, and more tips
"It was almost impossible to connect with my mom, so I came up with the idea to take a photo at every stop because a picture speaks a thousand words," Quiñonez said.
His "Mom, I'm Fine" photo series has made his 62-year-old mom very happy. She is constantly looking for new photos on his Instagram, which has attracted more than 176,000 followers.
"She really cares and wants to know where I am," Quiñonez said. "I'm not really a guy who likes to message a lot, so this was a good solution."
After Cuba, he went on to sky-dive in Mexico and hike mountains in Bolivia.
RELATED: Airline adds child-free zones on planes. Will others?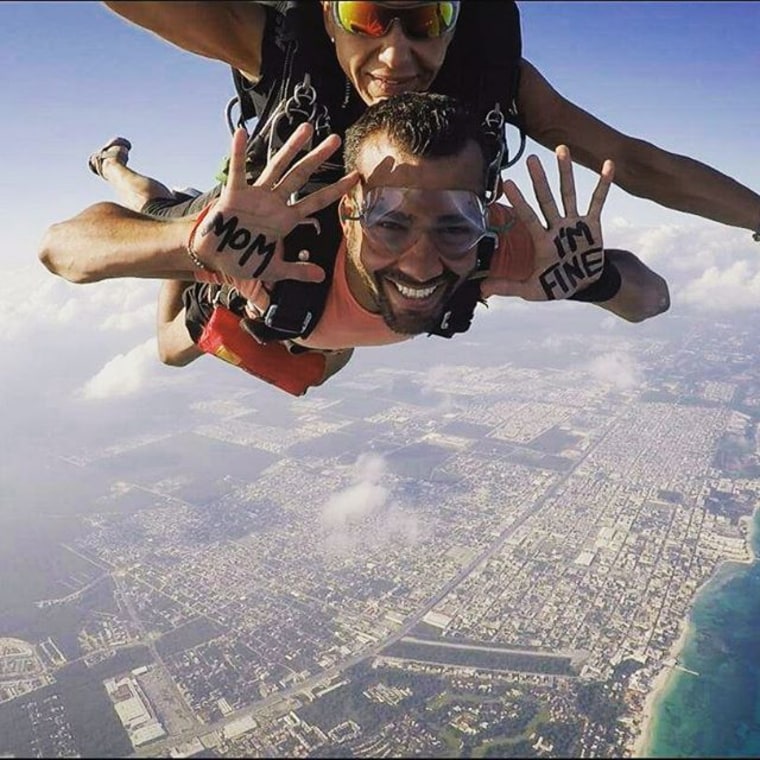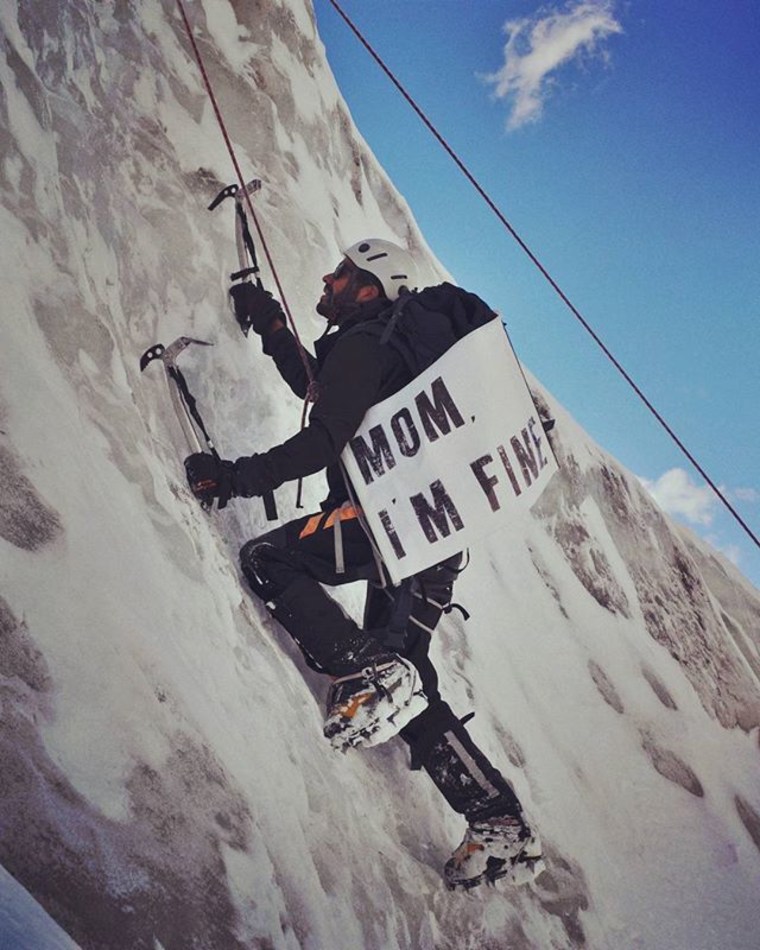 He then surfed in Brazil and went scuba diving in Panama.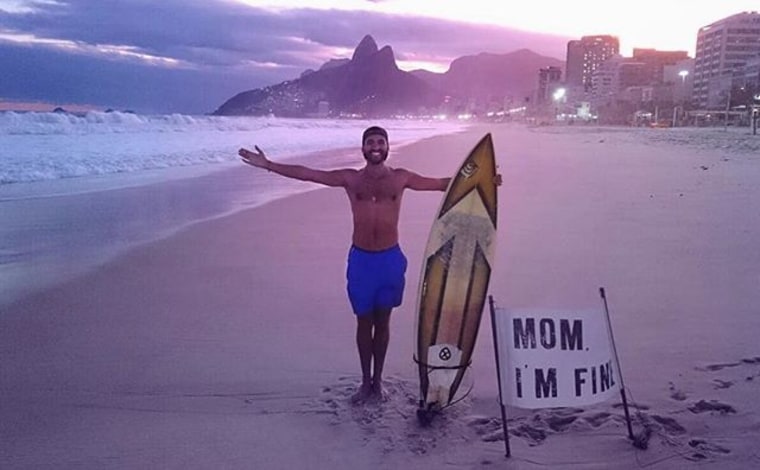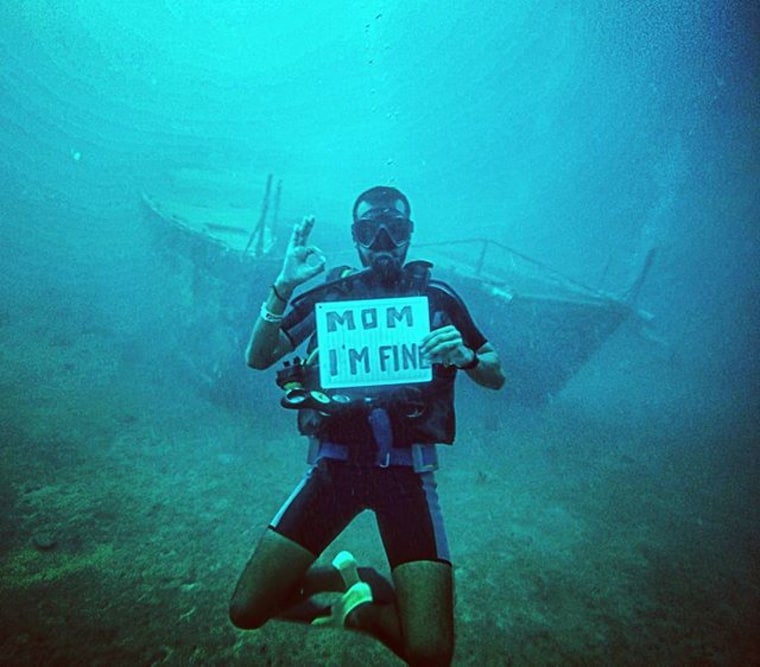 RELATED: Man with disability travels the world on his friends' backs
The world traveler even got help from soldiers in Colombia to wish his mom a happy birthday.
He doesn't plan on stopping his journey anytime soon. While seeing new sights and trying new things, he was inspired to give back. Not only will he volunteer at orphanages, but he's also excited to do his part to preserve the environment.
"If I am traveling that much, it's because I fell in love with our planet," Quiñonez wrote on his website. "Time to protect it!"
RELATED: The 60 best places to eat in the US
Quiñonez recently touched down in Morocco, where he plans to work with the Belgian Development Agency to support agricultural development.
He hopes his photos will inspire others to volunteer their time as well.
No matter where he travels to, he takes this motto with him: "Traveling: It leaves you speechless, then turns you into a storyteller."