American women save far less for retirement than their male peers, and they invest too conservatively to close the gap, according to a new survey asset management firm BlackRock will release March 5. CNBC was granted exclusive early access to the survey results.
The firm's Global Investor Pulse Survey of 27,000 investors worldwide, including 4,000 Americans, found 53 percent of working-age American women have started saving for retirement, compared with 65 percent of men.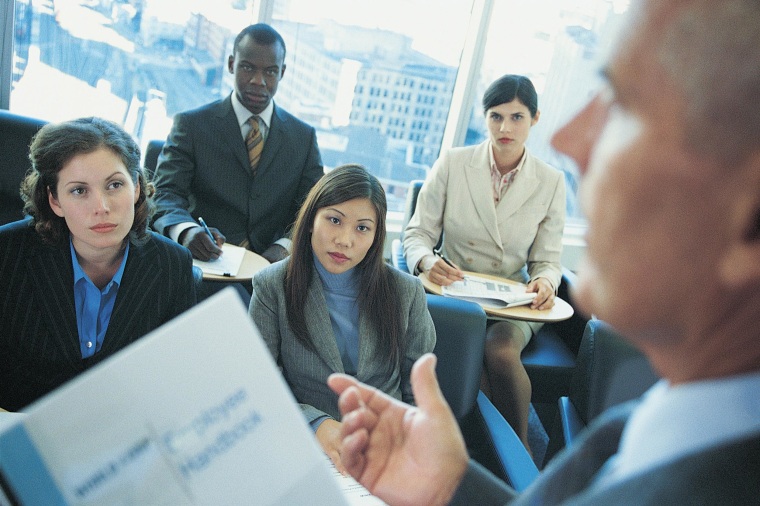 The firm also found that the women who do set money aside fail to invest for growth, which further erodes their future returns.
According to the results, the average female investor keeps 68 percent of her portfolio in cash and cash equivalents, such as money market funds, Treasury bills and certificates of deposit, which have a low-risk, low-return profile. By comparison, men allocate 59 percent of their portfolios to cash.
Indeed, risk-aversion among female investors runs disproportionately high. Some 28 percent of those surveyed indicated they are willing to assume higher risks to achieve higher returns, compared with 45 percent of men.
Much of the gender savings gap is attributed to women's role as the primary caregiver. Women spend fewer years in the workforce on average, putting their careers on hold or taking part-time jobs to take care of young children or aging parents.
Read More: Boomer retirees staying put
During those years, they are generally ineligible for company retirement plans and miss out on matching contributions.
The BlackRock survey found that women tend to close the savings gap in their later years when they return to work, but by then the benefit of compounded growth is largely lost.
American women age 55 to 64 with retirement savings have accumulated an average of $81,300 compared with $118,400 for their male counterparts, the survey reveals.
A 2015 analysis of retirement readiness by the Employee Benefit Research Institute also found that single females on the verge of retirement (early baby boomers) have a savings shortfall of nearly $63,000, while single males of the same age group have a deficit of $34,000.
The lower savings rate bodes poorly for a gender that tends to win the life-expectancy lottery.
"Blessed with longer lives, it's all too likely women will come to find that the retirement years last longer than they had planned," said Heather Pelant, personal investor strategist for BlackRock. "With lower savings rates and less willingness to take risks, many women are faced with greater financial obstacles in retirement than men."
To some degree, the tide is starting to turn.
According to BlackRock, the savings habits of millennials indicate younger generations have a better grip on their finances.
WATCH: Women saving considerably less than men
Read More: Gen Y women have financial smarts
Millennial women are nearly twice as likely as baby boomer women to describe themselves as active investors (31 percent vs. 15 percent), and they are twice as likely to say they are willing to take on higher risk to achieve higher returns (41 percent vs. 22 percent).
Yet, younger women still lag behind their male peers in terms of interest in investments, willingness to assume investment risk to achieve higher returns and likelihood to enjoy managing investments. Thirty-six percent of millennial women claim to enjoy managing their investments, compared with 70 percent of millennial men.
Certified financial planner Cathy Curtis—founder and owner of Curtis Financial Planning, which works exclusively with female clients—said the women she advises are generally invested appropriately in their 401(k) plans.
"Where I see them being more conservative is if they have managed to save money outside of their retirement accounts, in taxable accounts, and generally the issue is that they are not sure how to invest it," she said.
Lack of access to company retirement plans is by far the biggest impediment to long-term savings, said Cindy Hounsell, president of the Women's Institute for a Secure Retirement.
"I get frustrated when I see some studies that show how women are saving more than men in their 401(k) [plans], because that's just a small group of savers who have access to a retirement plan through their workplace," she said, noting that includes a disproportionate number of younger women before they quit the workforce and pre-retirees who are motivated to make catch-up contributions. "The real problem contributing to the gender savings gap is a lack of access to a company plan."
Other factors contribute as well.
For example, women still earn less than men during their working years, although the pay gap is narrowing. The Census Bureau reports full-time female employees make, on average, 78 cents for every dollar earned by men.
BlackRock suggests women can help bolster their nest egg by exhibiting positive financial behaviors.
Among those investors who are hitting their retirement savings goals—those who have accumulated more than five times the savings of the average American woman ($112,500 compared with $21,200)—82 percent indicated they make retirement a financial priority, they are more likely to invest in stocks than the U.S. average (21 percent vs. 14 percent), and they hold less cash (57 percent vs. 68 percent).
They are also twice as likely as the average American to seek advice from a professional financial advisor.
"A lot of women who never get help fall behind on their savings because they are not invested properly," said Curtis, noting men are not immune from poor financial decisions, either. "Men may be less fearful of risk, but anecdotally I know they also sometimes invest too aggressively. They think they can beat the market."
While women tend to err on the side of caution, she said, "they are also probably smarter in the long run about investments because they understand that slow and steady wins the race."