The airline industry is under a lot of scrutiny this year following a number of high-profile incidents ranging from a mother being forced to give up her toddler's seat earlier this month to a man being forcibly dragged off a plane in April. But one issue that has been prevalent for a number of years now is the topic of overweight passengers.
Last year, an anonymous post to online publishing platform Medium explaining what travel is like for a plus-size individual went viral. Now, the same woman who wrote that piece is tackling the issue again in a series of emotional tweets.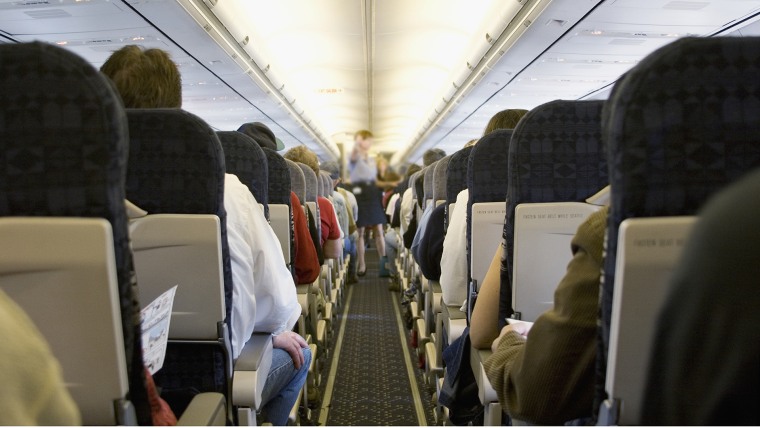 "So, I'm on a plane today," Twitter user Your Fat Friend wrote. "Here's what I did to prepare to fly as a very fat person." She goes on to explain that she has to research the airline's "customer of size" policy, which often states an extra seat purchase is required. She must also ask for a seat-belt extender — a request which alone can elicit complaints from other passengers — and says she's faced rude remarks from nearby seatmates as well as flight attendants.
Like her last story that went viral, the anonymous poster's new tweets got a lot of attention.
"It's been overwhelming," Your Fat Friend told TODAY via email about the reaction she's getting. "Some are responding with support, others with hostility. I hope it leads folks to reflect a little more about fat peoples' experiences."
Though she's highlighting an issue faced by many, Your Fat Friend revealed why she's choosing to keep her identity a secret. "I am staying anonymous in large part due to strong, negative and threatening responses to pieces like these," she revealed. But, she hopes even speaking about the topic anonymously will cause a change in the mindset of passengers and airlines.
"I hope that people hearing this for the first time will extend a little more compassion and a little less judgment, and be willing to think more carefully about airlines' roles in making flying challenging for all of us," she said.
"Flying is uncomfortable for all of us, fat and thin," she continued. "Many fat people don't want to make anyone else uncomfortable, but airline policies leave us with no other choice. So, we're scapegoated for policies that don't work for us and/or the passenger sitting next to us."
Her solution? "From a passenger's perspective, I'd like to see airlines consider the experiences of fat passengers in their policies the way I hope they consider the experiences of anyone who boards a plane," she said.
"All passengers who buy a ticket should be able to stay on the plane and get to their destination. And all of us should be able to board a plane feeling confident that we'll be treated with basic respect and dignity."