You have a chance to win a free flight to Sydney, Australia, courtesy of United Airlines, if your name is Sydney. Or Sidney. Or Sydnee.
The airline is running a sweepstakes in which it will be giving away round-trip economy tickets to the most populous city in Australia to five different "Sydneys," who each get to bring one guest.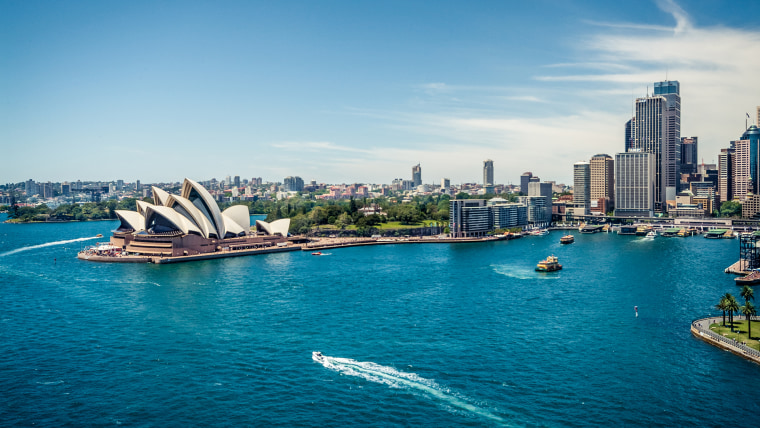 United is accepting 20 different spellings of "Sydney" that are outlined in the sweepstakes regulations.
The contest celebrates United's new route between Houston and Sydney, which will go into service Jan. 18, 2018, so the winners have to make it to Houston first to get on the flights. The free tickets are only good for a trip departing Jan. 18 and returning Jan. 25.
The sweepstakes ends Dec. 27 and the five winners will be drawn a day later. Legal U.S. residents who are at least 18 years old can enter, with the exception of residents in Florida and New York.
Any of the Sydneys or Sidnees or Sidneys who win will have a 17-hour flight to bond over their shared first (or last) name, and another 15 hours on the way back to talk about their trip Down Under.
Contest winners will also get five free nights at the Westin Sydney hotel, a Sydney Harbor sightseeing cruise, a $500 gift card and a trip to the Blue Mountains west of Sydney.
Follow TODAY.com writer Scott Stump on Twitter.