There are endless options for those looking to find love online: Tinder, OKCupid, Hinge, Happn and so, so many more. But what if you're just looking for a friend?
Wiith is hoping to solve that problem. It's a free iPhone app that lets you create an event and then accept or reject users who might want to join you.
For example, imagine a dude moves to a new city. He wants to watch the NBA playoffs at a bar with some bros, but alas, he lacks said bros to chill with.
So the dude creates an event, "Let's Chill and Watch the Game." Other users can then send him a request to join the event, and he can reject or accept them, much like you would on Tinder or other dating apps.
If you're bored, you can browse through events that other people have created. Users can also follow each other and chat online before moving to a face-to-face friendship.
Right now, the app's user base is mostly located in San Francisco. A quick glance at L.A. events didn't provide many opportunities for chilling out, maxing, or relaxing all cool with anyone in my neighborhood.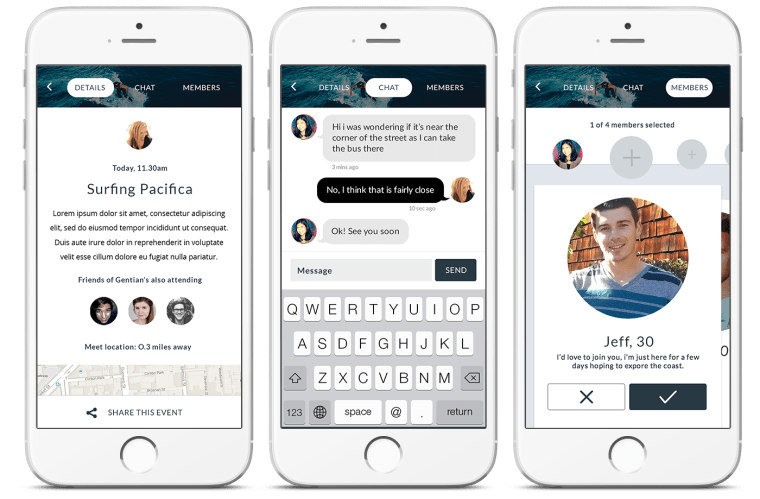 But with a similar concept to Meetup — which boasts 21.58 million members — and an interface familiar to anyone who has used a dating app, Wiith could fill a niche for young people who are just looking for some new friends.